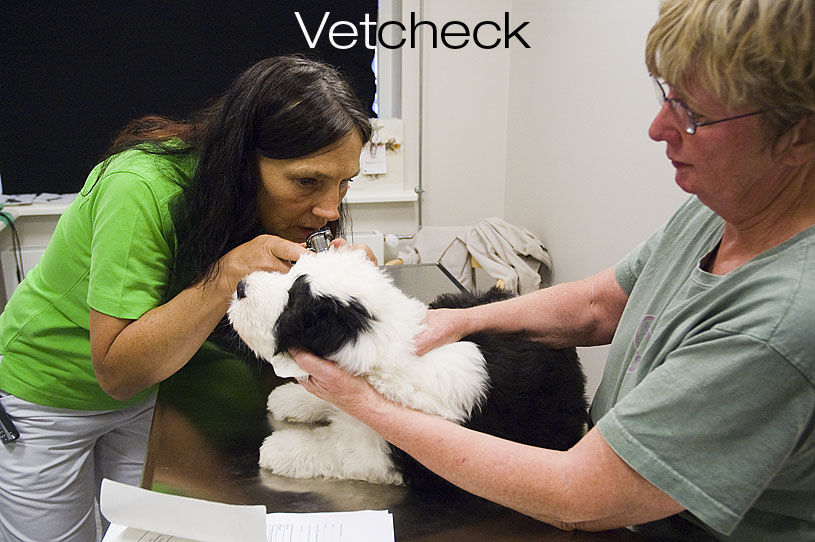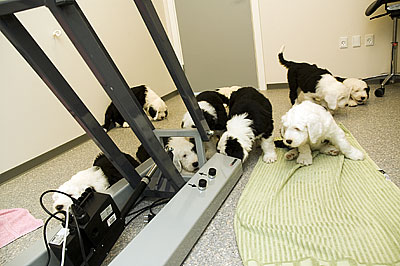 Monday we took all nine puppies in the car and drove to Karlslunde Vet Clinic.

Here Marianne and Mogens Aalund examined them.
Everybody were healthy, but in the eyes of one of the bitches was found some sort of cataract.

So we left the clinic with very mixed emotions. But vet Mogens Aalund promised to find out more about the case by talking to his colleges.
At this time we haven't heard from him yet, but we are waiting.
UPDATE: Please read more here

The puppies managed the car-drive very fine. But they all have been out driving before with their new families.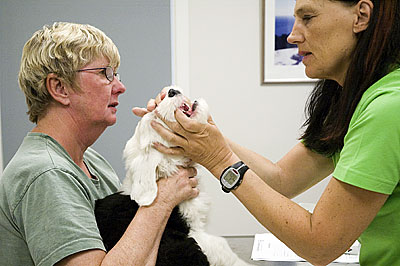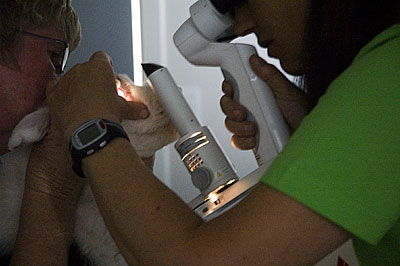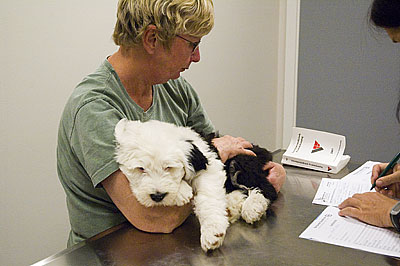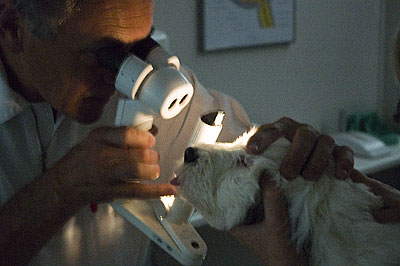 The litter is soon 8 weeks old, and they have become part of our life. They have invaded the garden. So from early in the morning you could hear them bark, growl and howl when they bite each other, shake the flowers or prune the trees and bushes.

Thursday the litter is going to get mentally tested. More about that in the next update.

Then it'll be time for the first of the puppies to leave for their new homes. Even now it seems strange watching them play and enjoy life, while we are well aware of the fact that soon they shall be separated.
Even though we have had many litters, and even though we look forward to a full night' sleep, it is never funny to say goodbye to the small ones.
We don't get more thick-skinned as the years go by!