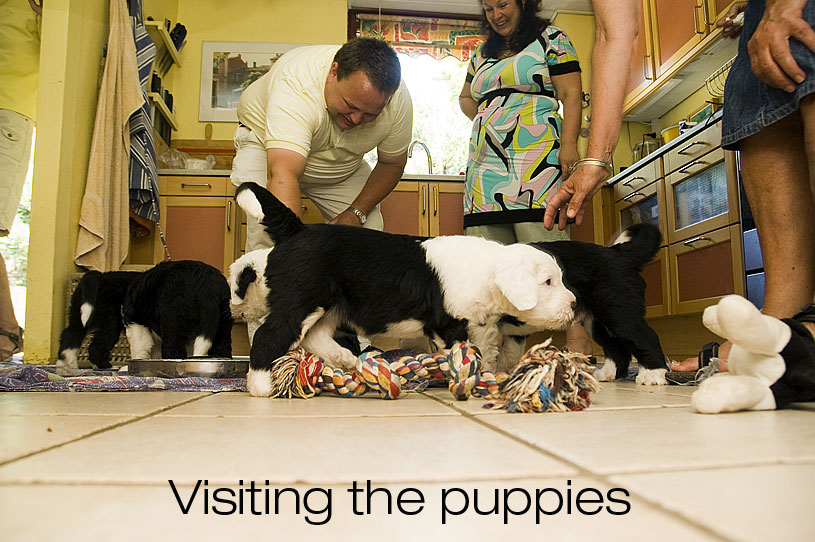 The puppies are five weeks now and things are really moving fast.
Their personality is being build these days. Physically and mentally they are becoming small individuals and their rank is being established.

But we easily get cheated. One day we think we know which one is dominant, which one is cheeky, curious, quiet, phlegmatic and affectionate. The next day things could easily have changed. Yesterday's quiet puppy may suddenly be in front, trying to lead the others.
They test power and own abilities.

This weekend we had open house for the puppy buyers. They came to our house, had a cup of coffee and lots of time to spend with their puppies. Don't know why, but it often seems as if the litter is very vivid just before the puppy buyers show up. When they are here, the litter is fast asleep! So we'll solve the problem by feeding the pups in order to make them get out of bed.

We'll continue these open house arrangements. We are so happy that many people come and say hello to their pups. Some actually have very fare to drive.

The families learn something about their puppies, and we get a change to talk to them and give some good advices.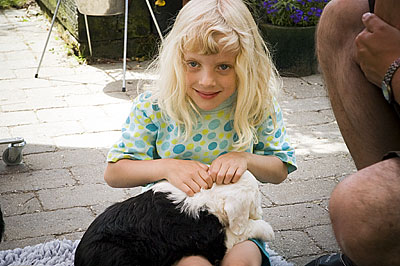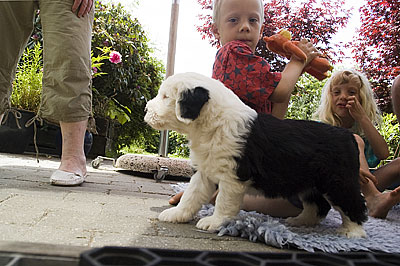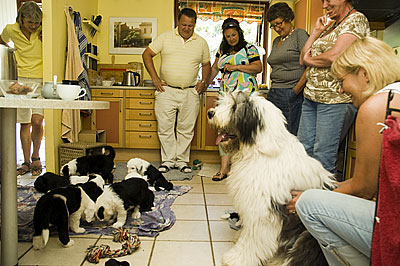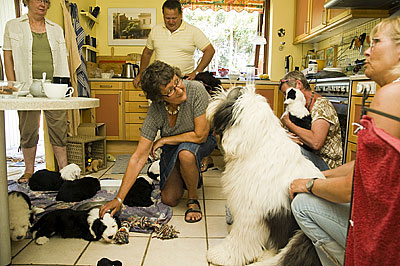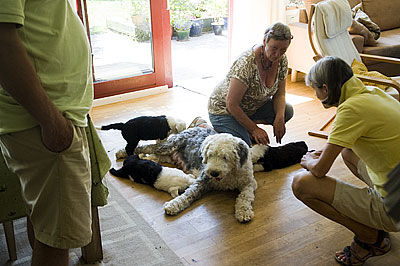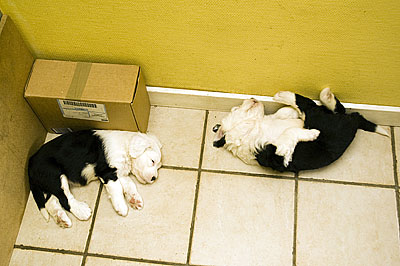 In the weekend we had visitors from Sweden, Fyn, Northjutland, Northsealand and Valby.

The puppies were in many hands, and they were also in the livingroom to run around.

Alonso was alowed to come in a be the center of everybody's attention for a while..
He is 8 months old and still a big puppy, who loves to be taken well care of. After everboy left, the puppies took a well deserved nap.
Videoclip of Maise and the puppies in our yard. If there is no video above, try clicking here!