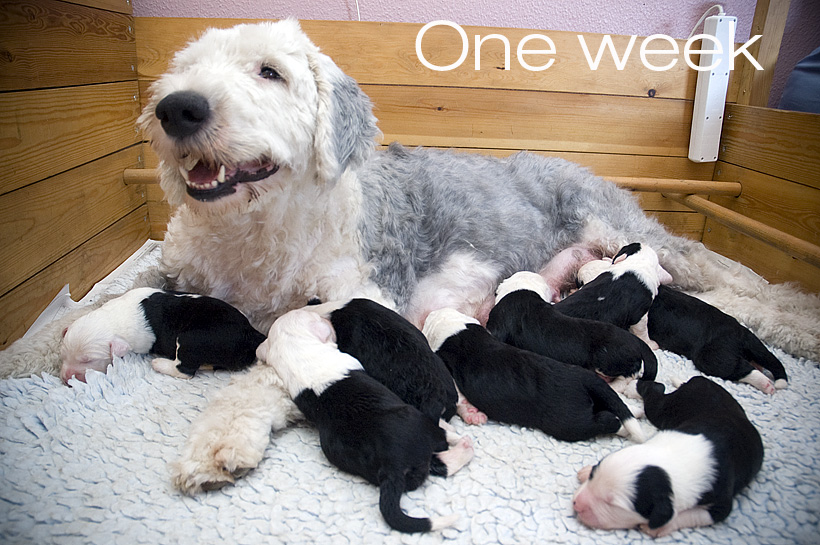 There was an update about the M-litter recently, and not so much new has happened. But we think it is right to celebrate the 1-week birthday.
The puppies still grow heavier and are in fine shape. Little by little they begin to develop their own personality. Some react quicker than others, when there is no food in the belly! But in brief they are calm and sensible.

Maise is doing fine. She has recovered from the high fever after birthing, and has gotten her old mood back.
After a week being a mother she has gotten overview of the situation. She enjoys laying with them in the puppy box, but also finds it nice to be out in the house with the rest of us, when the kids are sleeping.

Tonight she gave them milk just after midnight, stayed in the box with them for some time and then went out to rest on her old familiar spot in the bedroom, where the puppy box is. She had a deep sleep until 5 o'clock in the morning, where Jørgen found it about time to feed the pups. Maise didn't! So we waited until 7. Apparently the pups understood that Maise needed her sleep.

During daytime the pups and Maise have food every second hour. If this is how it should work, fine! Having one's sleep at night is a mighty fine thing for us all!
Below you find pictures of each puppy in the order they were born. Taken today of course.