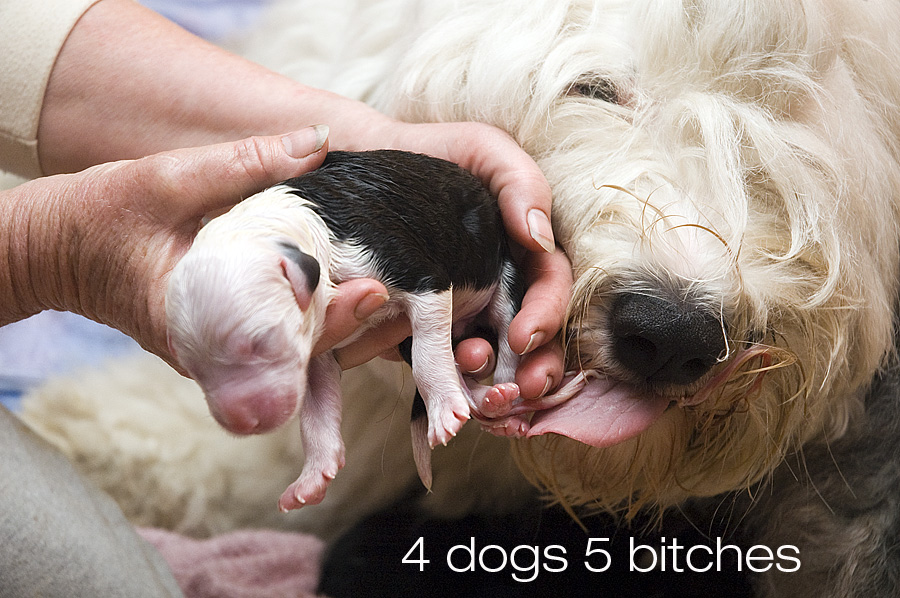 Maise's first birth has developed better than we have dared hope for. After 2 hours where temperature rose 1 degree, as it should, the birth was ready to start. Before midnight we could hear on Maise's breathing, that now it was serious. The first labour pains came and the first puppy was born 00.25 the 1th of May.
In about an hour, two more were born.
The rest needed more time to come to world. So at 8 o'clock Friday morning the litter was born. 4 dogs and 4 bitches. Nice looking and nice weighing - between 425-575 grams.
UPDATE!: Maise gave birth to yet another bitch at 10 o'clock. So now there are 5 bitches and 4 dogs.
Maise has hat lots of fine labour pains during the birth, and she has managed to handle the many puppies to perfection. Now she herself has had something to eat and drink and needs to rest.
So do we!
There will be more to come later - for instance pictures of every single puppy.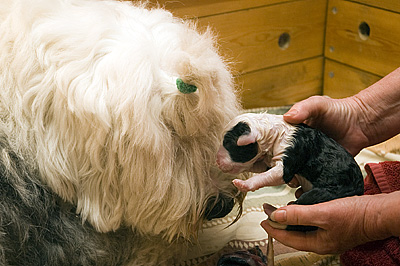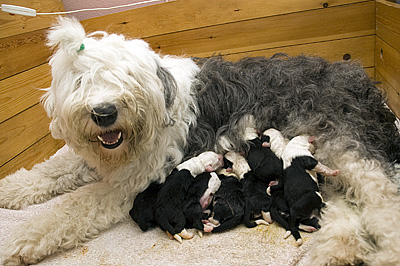 The first puppy is born 00.25
Maise with her 5 bitches and 4 dogs.