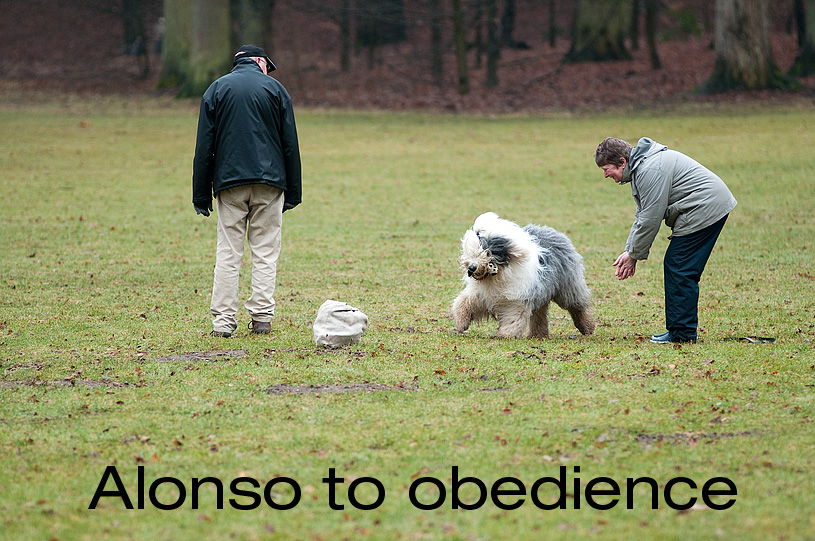 When you are only one and a half year, like Alonso, there's a lot to be done.
Alonso has just started in obedience class in the Danish OES-club with Hans Ove and Henry as instructors.
Unfortunately he was the only OES in the first lesson. But now his sister Toddi has come. It could be fun to have mores OES'. The training is in 1st, 2nd and 3rd class.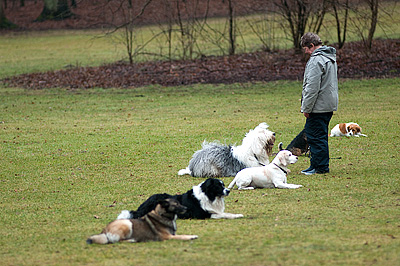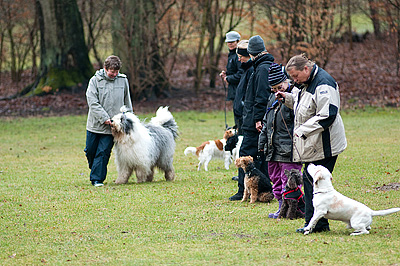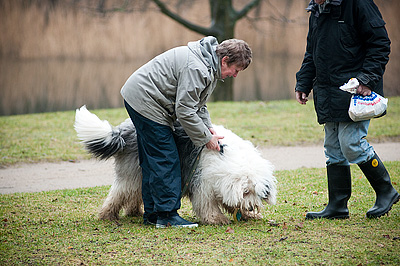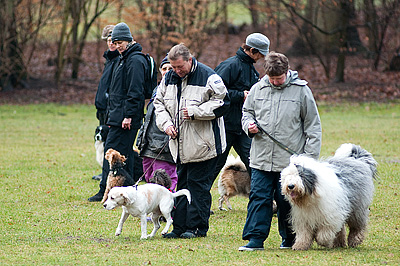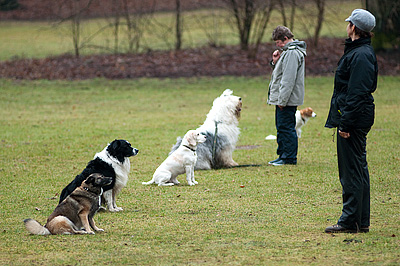 Lay down is one of the lessons.
Alonso finding a thing in the grass with Birte's smell on it.
Crossing the other dogs in the class.
Wonder what's going on now....?