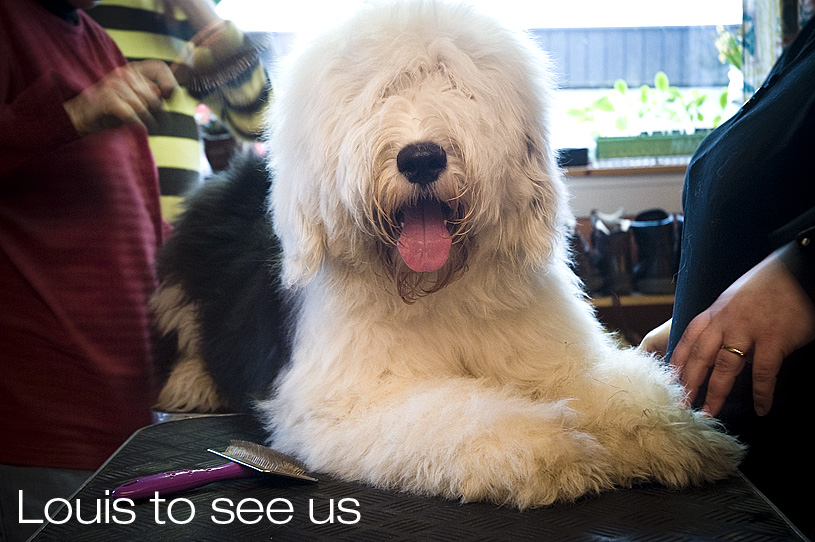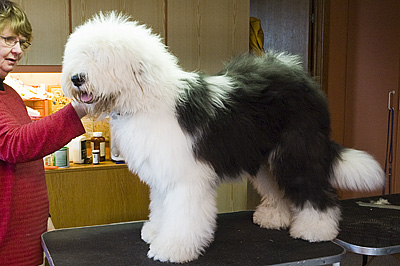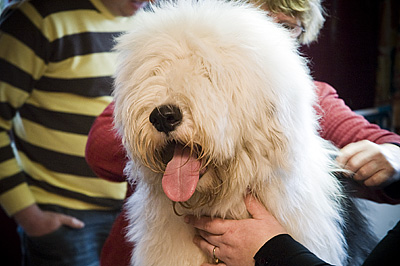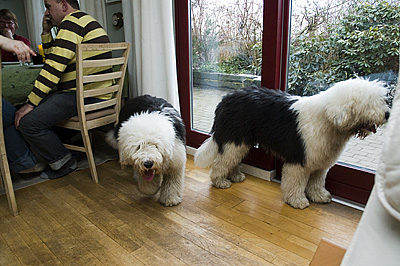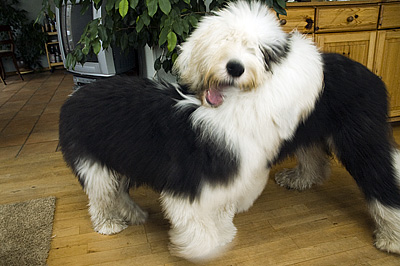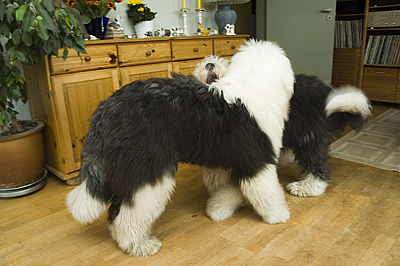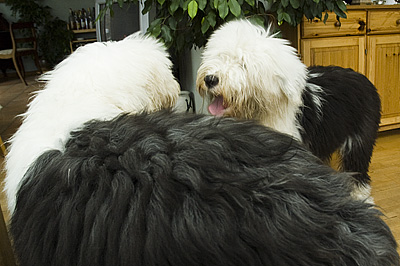 Louis on the groomingtable. Isn't he nice!
The coat gets a show-trim.
Louis in front and then Alsonso wanting to play.
We haven't seen Louis from our L-litter, since we handled him over to Heidi, Jan and Magnus in Fredericia eight weeks old. So it was a pleasant review, when the family defied the heavy winter wheater and came to see us in Herringløse Easter Monday.

Louis is not as big as Alonso and Ludvig, but fairly bigger than the bitches in the litter. He is indeed very well build - we think! - and has a lovey temperament and lots of energy. Precisely as we rembered him as a little puppy.

Louis and Alonso played in the garden, in the livingroom and in the fields. No doubt they were happy to meet again. Heidi was tought some grooming-tricks in case she wants to show. She has considered showing Louis one day. There was also pulled hair from the ears and the nails were cut. But in general there was not much to do. Louis was in perfect shape - something that pleases us as breeders!