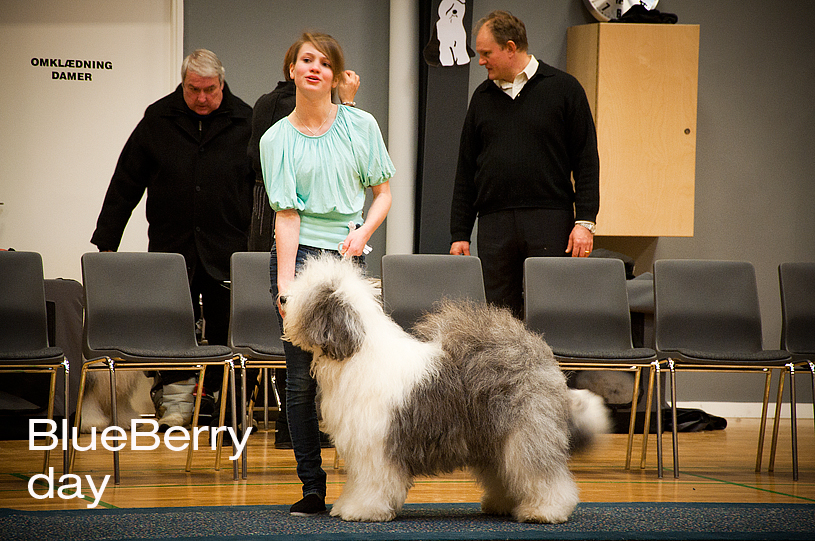 The OES Club Christmas show was great success for our breed.
English breeder Pamela Tomes was the judge in the show that took place in Ejby Hall in mit Sealand the 5th of December.
First in the ring was Alonso who got a red ribbon – VG, well it could have been better!
In the juth bitches class Dina and Nessa from our N-litter entered.
Dina was handled by Torben and got a fine red ribbon (VG) even though she was lacking coat. Nessa was handled super by owner Rie. They got excellent and Nessa was best youth bitch.
Luna and Toddi (L-litter) entered open class bitches. All eight bitches got excellent and fine critics by the judge.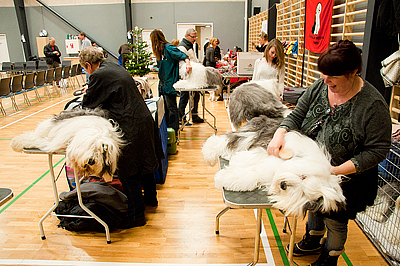 Winner of the class was Toddi who was handled extremely well by Ann.
In the best bitches competition Toddi was best bitch and got her first certificate, while Nessa got a fine 3rd place.
Best male was Christa's int CH Checkpoint Charlie's Quassi Qualified. He ws beated ny Toddi, who made it as Best In Show.
The great day continued! Ann was best junior handler and junior handler of the year. In the breeders class the Kennel Blue Berry group (Luna, Toddi and Nessa) was best with a super critique. The day ended with a tremendous lunch with speeches and trophies given out.
Thanks to Dorthe and Dortemarie for a lovely show and most of all thanks to Dina, Nessa, Toddi and Luna's owners for coming and showing their wonderful dogs.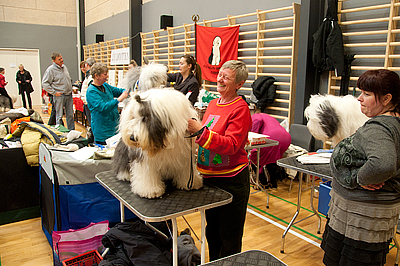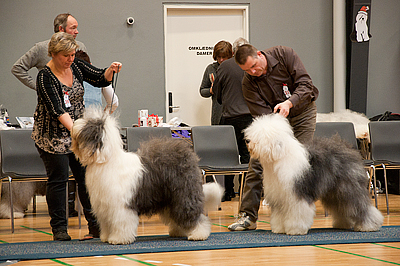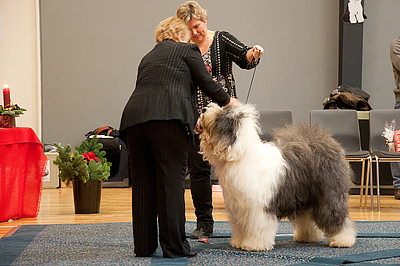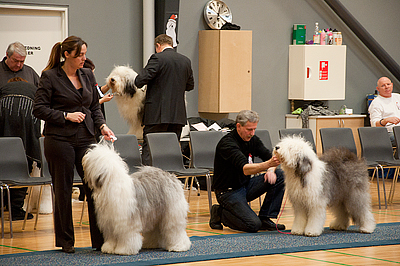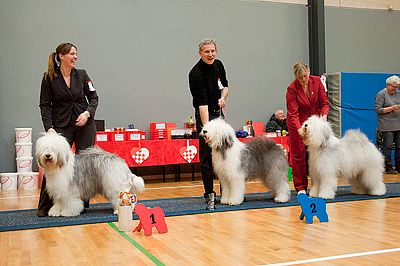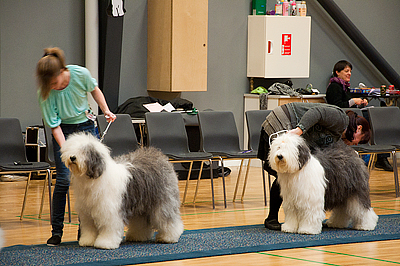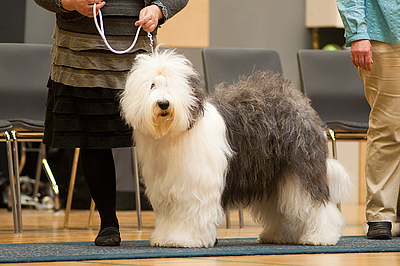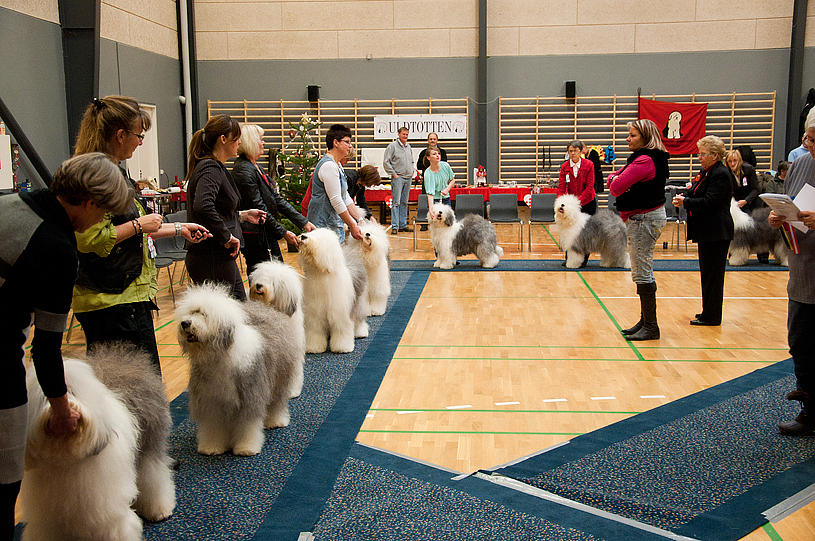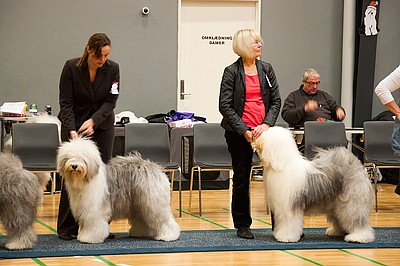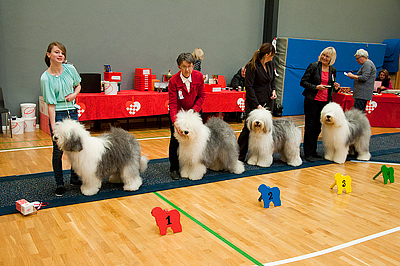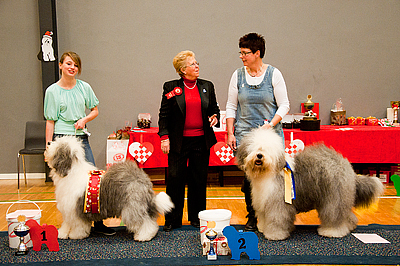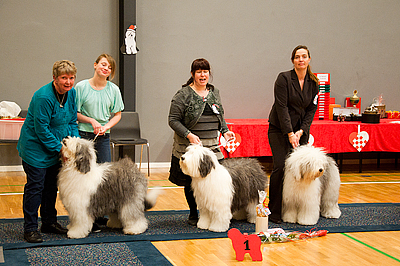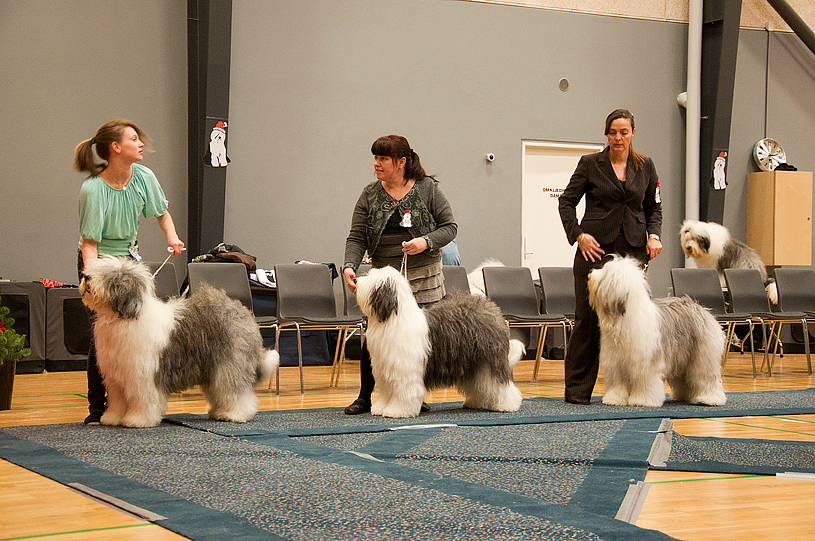 A corner of the Ejby hall.
Grooming time before the show begins.
Lene did a super job handling Alonso.
Judge Pamela Tomes looking at Alonso.
Rie in the ring with Nessa and Torben with Dina.
Nessa winning in front of Dina.
Ann in the ring with Toddi and Tina with Luna.
Best bitches class was very impressive - all scored excelent.
Rie and Nessa in front of Yrsa and Selma.
Winners of best bitches class.
Best of Breed Toddi and Best in Oppositie sex Balou.
A very proud breeder (Birte, left) with the winners of breeder's class.
Breeders class - Toddi, Luna og Nessa.