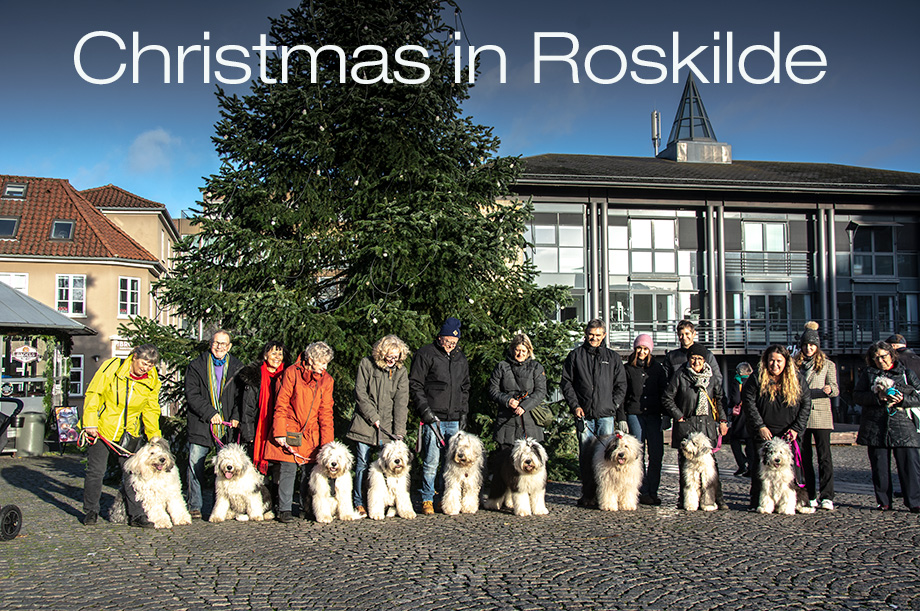 Then in between you are lucky.
It has rained almost every day until, and the next day it set off again with rain and storm.
But on the very day of Kennel Blue Berry's Christmas trip, it was cloudless and sunshine - with a cool breeze.
This year the trip was primarily an R-litter trip.
All the puppies and their owners from the beautiful litter met at Hestetorvet in Roskilde.
Also included were father Luffe and mother Nanna, grandmother Toddi and her puppy Nuller. And the street-dog Holger.
The puppies were happy to see each other again. They had to try their hand before walking along the pedestrian street in Roskilde.
The puppies took that much noise and all the new experiences really nice. Even when Roskilde Garden stepped up, it went well, although we just had to support them and say that even though it is loud, it is not dangerous.
Incredible many people on Saturday walking in the city to greet the puppies. Many claps, puppy kisses and good stories were given about the world's best dog breed!
After the trip we drove home to Herringløse, where we had Christmas lunch. As tradition tells everyone brought dishes, so there was food in abundance.
We ended the day with packet play.
All this while the puppies were purring back and forth in the house and in the garden. They enjoyed it.
The adult dogs, Nanna and Luffe as well as our Tiffany took all puppy management really well. There was a bit of a buzz in between, but everyone was happy and there was good harmony to the crowd. Impressive!
So we had a wonderful day with puppies and owners.
Thanks to Bodil and Einar with mother-Nanna and Rumle from Tåsinge, Lone and Per with Sissi from Farum, Susanne, Arne, Sofie and Uffe with father-Luffe and Wilbur from Allerød, Marianne with Leda from Odense, Kit and Sofie with Miley from Næstved and Lis and Lars-Bo and Mie with grandmother-Toddi and Nuller and Grandmother with Holger from Næstved.
Loving greetings and all the best from Birte, Jørgen and Sidse and Tiffany from Herringløse.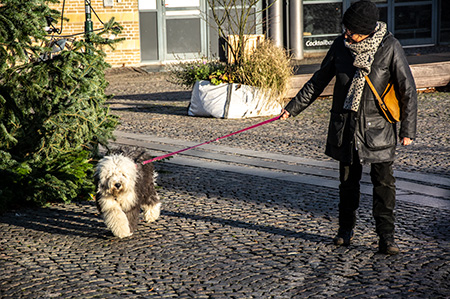 From left: Lis with grabdgrandmother Toddi, Per and Lone with Sissi, Birte with Sidse, Bodil with Rumle, Einar with mother Nanna, Susanne with Wibur, Arne, Sofie and Uffe with father Luffe, Marianne with Leda, Kit and Sofie with Miley and Esther with Holger.