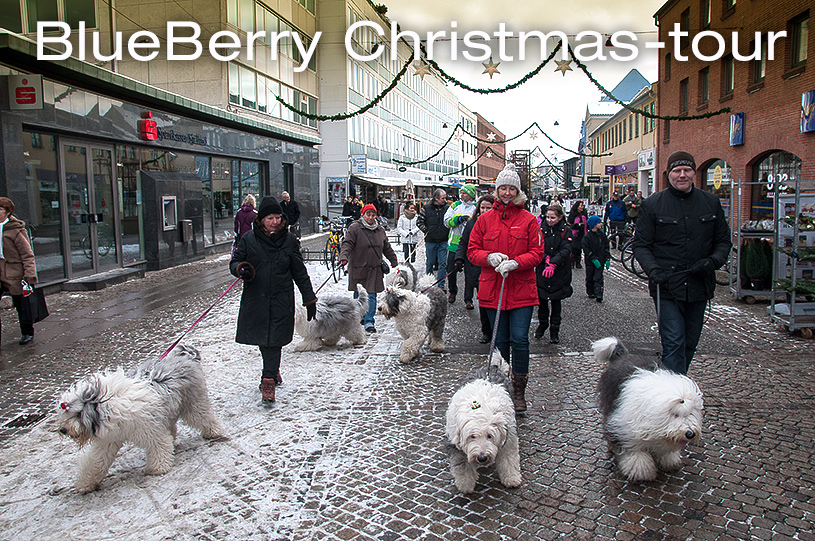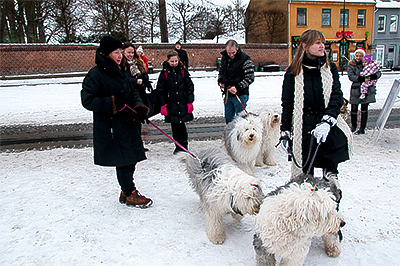 It is always a great pleasure for us to arrange the yearly Blue Berry Christmas-tour and lunch.
Every year we share this day together with our wonderful puppy-buyers. Every year lots of families and dogs come, and every year we spend a super day together. So it was once again the 8th of December.
We met on the Hestetorvet in Roskilde. This year we were nine Old English Sheepdogs with families. Some of them came from a distance: Neo and family came from Ystad in Sweden. Jake and family came from Odense on Fyn. Kit and Sofie came from Næstved. Ludvig with family from Slagelse. Lone and Per with Simba from Farum. Toddi and Nuller with family from Hvalsø. We came with Snowy, Maise and Alonso.
The weather was great – sunny and a little frost.
As we always do, we walked along the walking-street in Roskilde. A trip that may take some time, since such a huge group of OES' pays a lot of attention. Many wanted to say hello to the dogs, to take pictures, many got impressed and had to have a talk with us about our breed. We were also stopped by an American tourist who was quite sure that the OES-breed was not known in the USA. Hmmm! There was also time for shopping in the Christmas-decorated shops in town.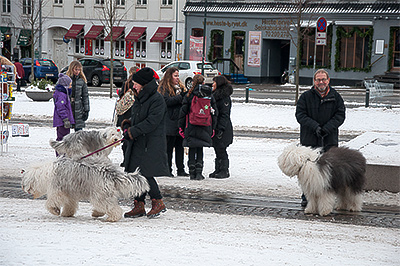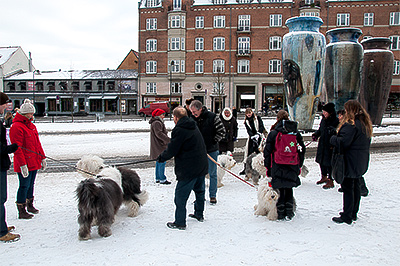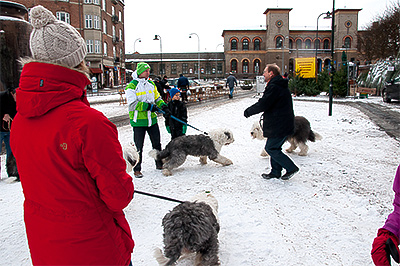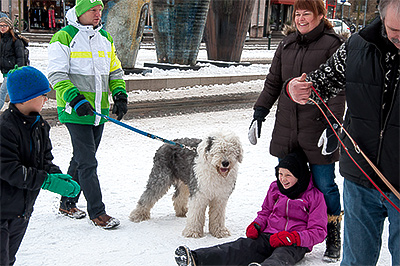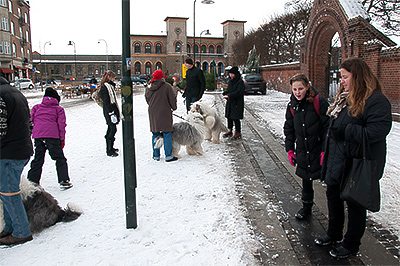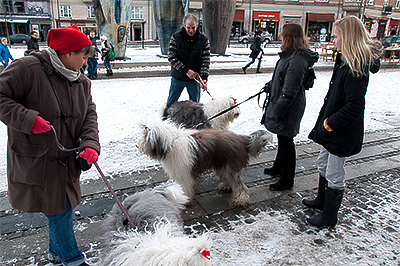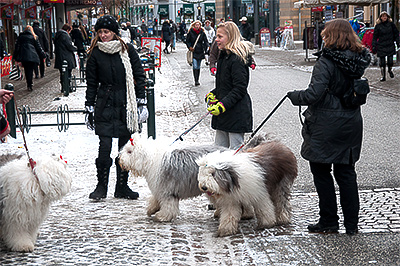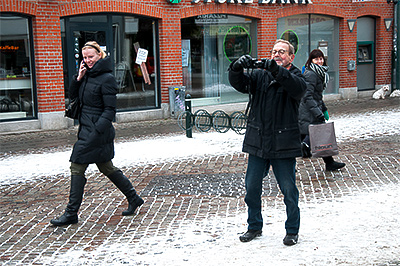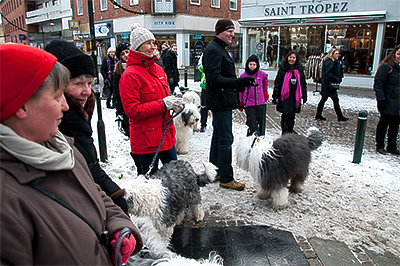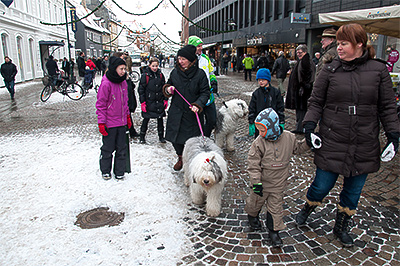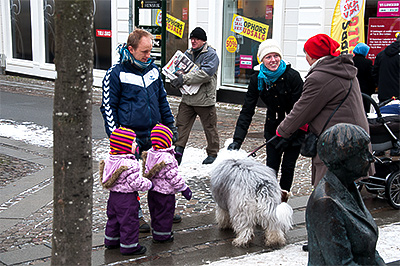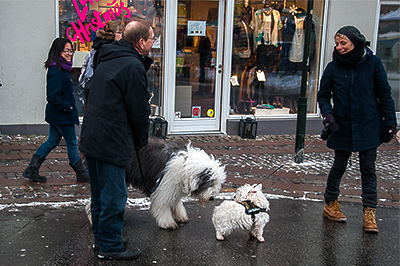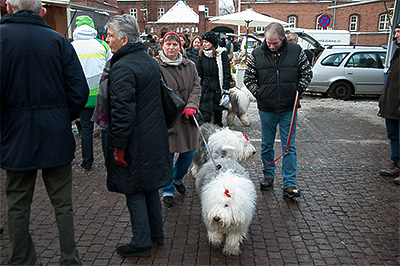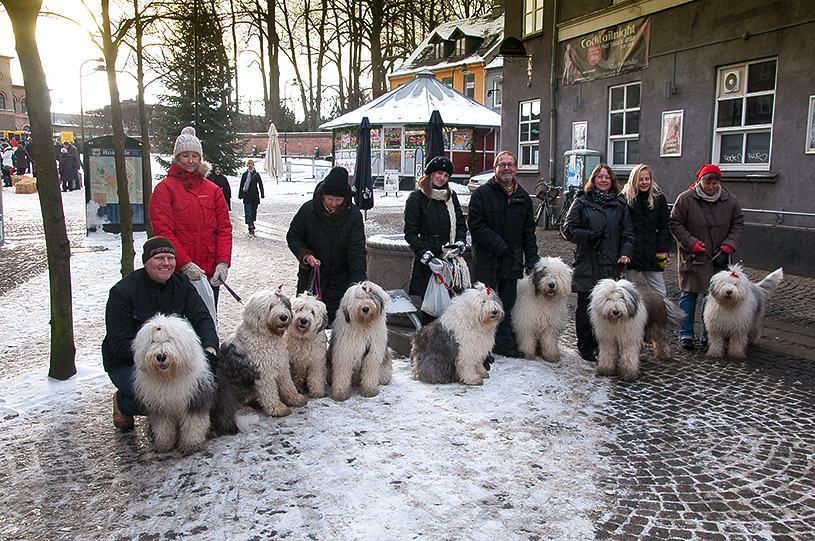 Afterwards we drove to our home I Herringløse, where Birte had decorated a huge Christmas-table and made the house ready for Christmas.
Arne, Susanne, Sofie and Uffe joined the party here.
Everybody brought a course to the overwhelming lunch-table. We had lots of food and finally got ris a l'amande and presents to follow.
We carried on with package-games, and all of the 22 people around the table reacted just like kids while they battled to get most packages. The presents were opened and we shared them with each other, so that nobody should leave the game unhappy!
Finally we had a cup of coffee, while the dogs played under the tables (or sat on the lap of their people!) or out in the garden, where they enjoyed running around in the snow.
Both dogs and people were tired at the end of the day.

Thank you so much all of you who made this day something really special for us.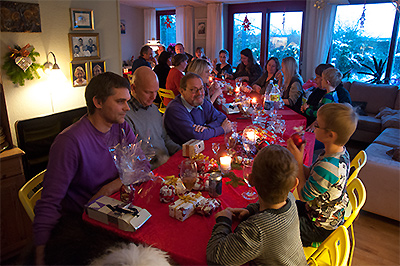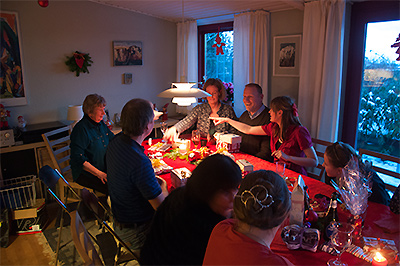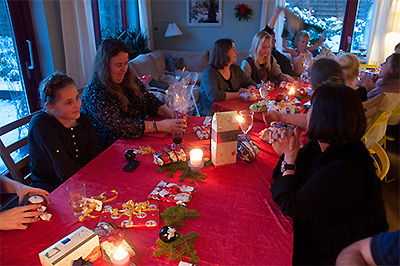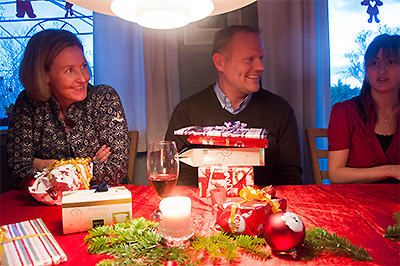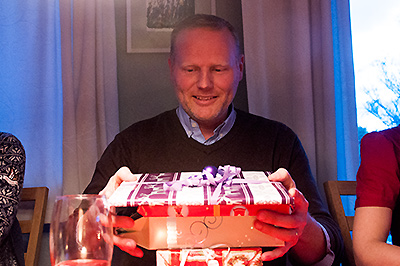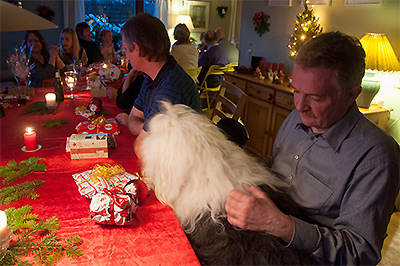 We fullfilled the walking street in Roskilde.
Hestetorvet was the meeting place.
New ones arrive all of the time.
It's been a long time since Ludvig and Simba met.
Great to see Ludvig and family again.
Sofie and Jit let their OES Ludvig stay at home.
Lis and Lars meeting Jake, Anne and Ann-Sofie.
Time to have a picture taken.
Per is the photographer on this one.
Snowy and Ludvig with families.
People passing by say hello to Nuller.
Nuller and Toddi on the Saturday-market in Roskilde.
Neo, Alonso, Maise, Snowy, Toddi, Simba, Jake and Nuller. Ludvig and family had left to drive to Herringløse.
We met at our place in Herringløse for lunch and package-game.
The table is nearly cleaned for packages.
Erik is (nearly) satisfied with this day's hunting!
Neo thought it was time to sit in Jørgen's lap.