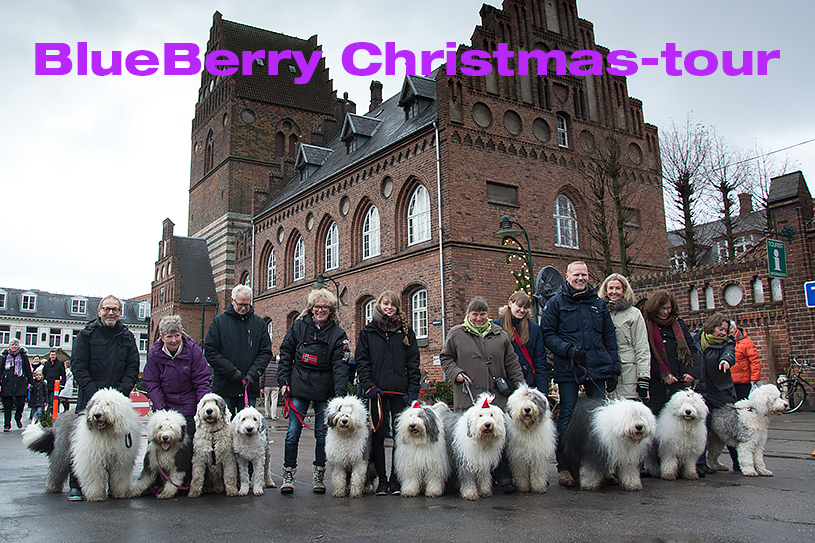 So it was time for our Christmas tradition: Taking the dogs for a walk in Roskilde and enjoying lunch together at our place in Herringløse.
11 OES' and their 14 owners met the 6th of December on the Hestetorvet.
The dogs said hello and then we took the walking street to the Stændertorvet.
It was fine weather; so many people were in the streets. They were very interested in our breed and wanted to meet the dogs. We never had this huge interest before – and Roskilde is normally a town where people are friendly to dogs.
On the Stændertorvet there was a local market. We took a look, a photo and had a glass of Christmas-gløgg.
After the trip in Roskilde, we drove to our place. The dogs needed water and food, and we were ready for Christmas lunch. Everybody brought one course and rice dessert with almonds and an almond-present finish the lunch.
Then it was time for package-game, which turned every adult into a mere child! There was fighting over the packages, and especially Herdis' beautiful Christmas-balls with OES-motives hand painted were sought of.
Thanks to everybody for joining and making this a very special day.
We are impressed that you came from Odense, Kerteminde, Tåsinge, Hvalsø, Farum and even Ystad in Sweden to join us on this fine day.
Some had to stay home because of the flue, and others needed to go elsewhere. We hope to see you all on next year's Christmas-tour..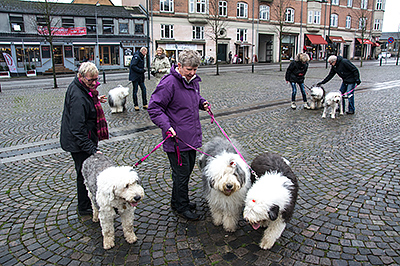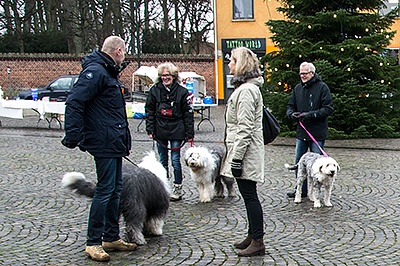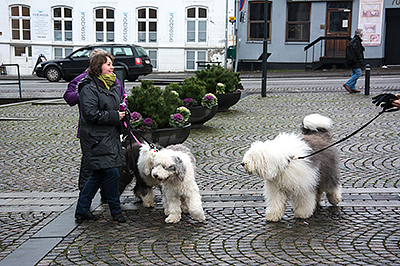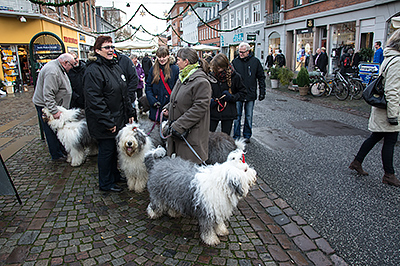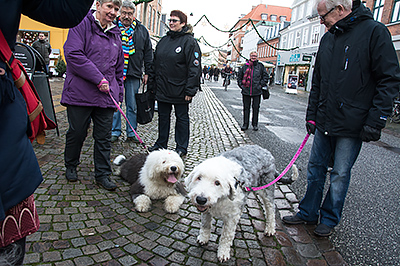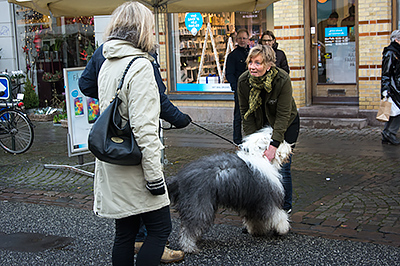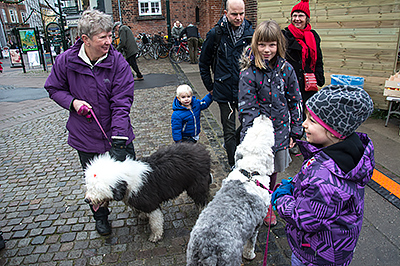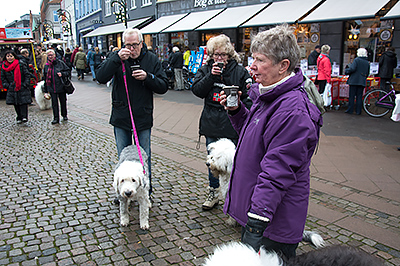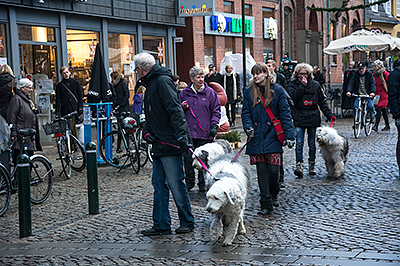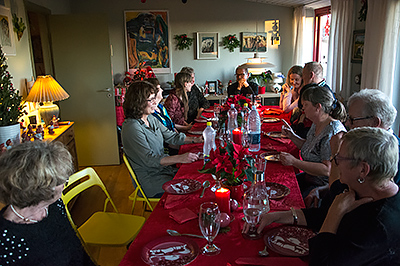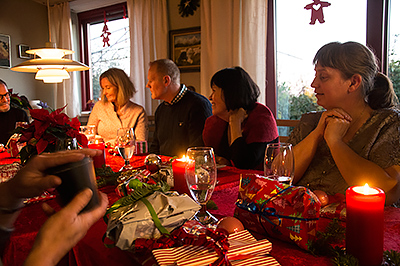 Simba, Tiffany, Alonso, Maise, Nanna, Toddi, Nuller, Snowy, Neo, Ziva and Jake in Roskilde.
Alonso, Snowy and Tiffany.
Tiffany says hello to Ziva.
Jake arrives and meets Neo.
Ziva, Jake, Toddi and Nuller attracking people passding by.
Time to have a talk about our breed.
Getting tired of the many impressions: Tiffany and Maise.
Neo from Sweden meeting a Dane!
A girl had the opportunity to hold Maise.
Einar, Bodil and BIrte fdrinking a glass of gløgg.
OES' in the walking street.
Lunch ain our polace. We are waiting for the ris à l'amande.
Then it's time for the package game.