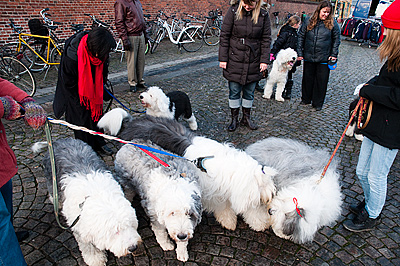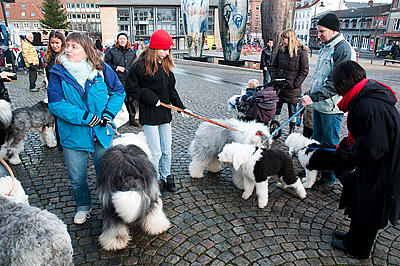 We al drove to our place in Herringløse, where every family brought something for the lunch. It's a Danish tradition to hide an almond in the rice dessert. The ones who get the almond win the prices. This year it was two large Christmas balls beautifully painted with OES-motives by Herdis. Mikkel from Allerød and Lars Bo won the balls!
Faith to tradition we ended the day by playing package game. There were many nice packages to win. Most sought for were the many things that Herdis had decorated with OES motives.
Lone had created beautiful presents for all dogs with balls made of fur from her ex-OES.
For us breeders it was a wonderful day. We met 'our' puppies: Ludvig, Luffe and Simba from the N-litter. Mishka and Sofus from the M-litter and Toddi from the L-litter - and of course their nice families.
Maise was happy to see her kids again, and she did a fine job during the day to keep the whole group of dogs in many ages in order.
Thanks everybody for joining the tour. Hope to see you next year!
The annual Christmas tour was moved to Roskilde this year. Copenhagen was filled with people, demonstrations and heavy traffic because of the COP15 meeting.
In stead we met in the middle of old Roskilde town. It was nice to see so many participating: 11 OES' and 28 people.
For many years it has been a (bad) tradition, that rainy weather has drowned our Christmas tour. But this time the sun was shining. Keep up that tradition, please!
With pups and grown up dogs we walked through the town. It took some time, because every minute somebody had to stop us to talk, to hug the dogs and to hear what breed they were.
We didn't walk many miles, since the three N-litter pups (3 ½ months old) should be a bit careful with their young bones.
Since our dogs behaved perfectly and looked really handsome we surely did a good PR-job for our breed.
We walked to the end of the walking street and looked at the Saturday market. There was also time for a group photo in front of the famous Roskilde church, before we returned to the cars.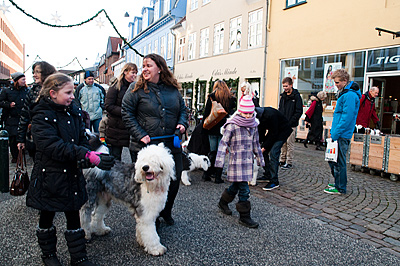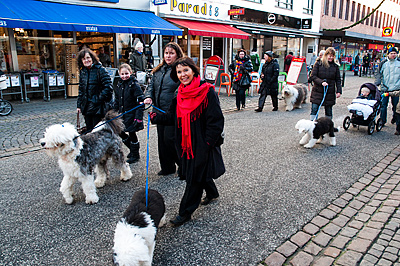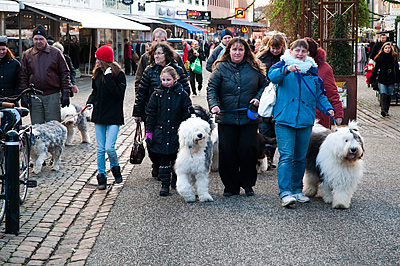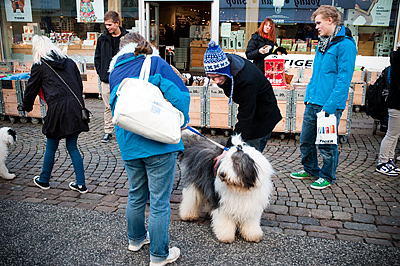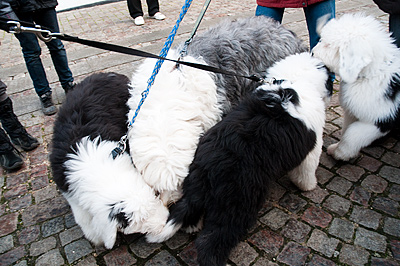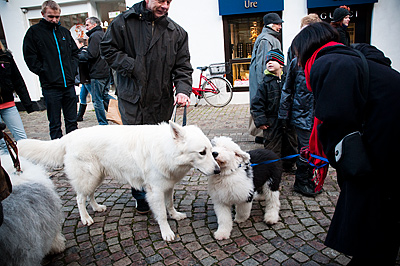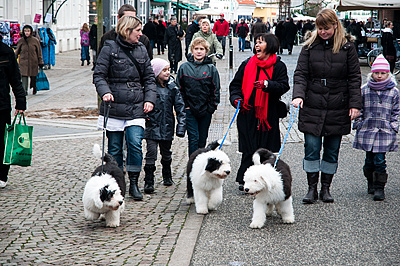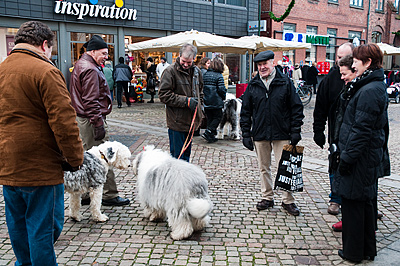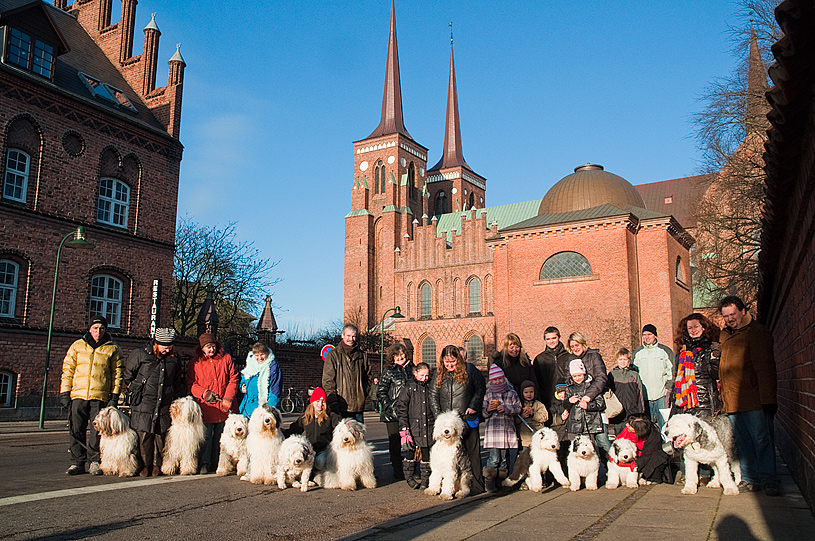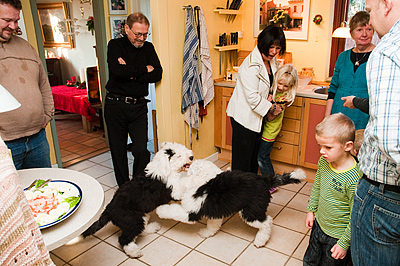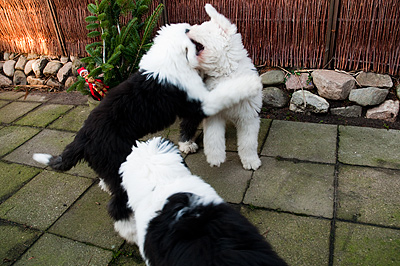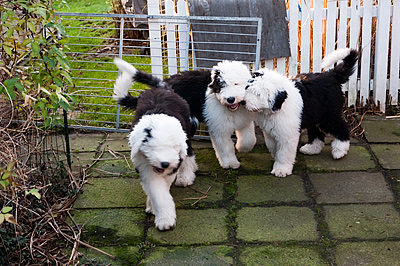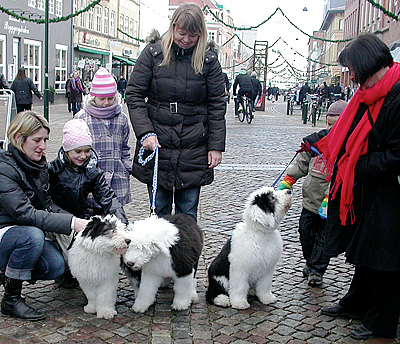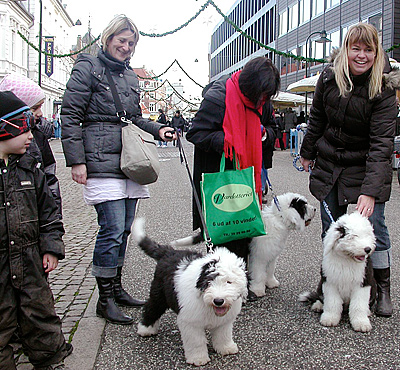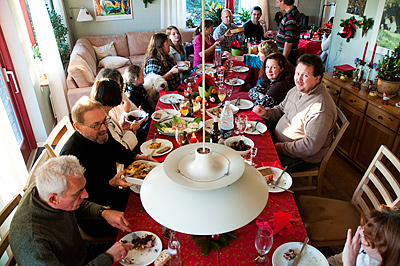 We all met on the Horses Place in Roskilde.
Maise, Misty, Alonso, Toddi and behind Simba and Sofus.
Sofus in front along the walking street in Roskilde.
Sofie with Sofus and Lis with our Alonso.
Alonso is admired an caressed.
Maise investigating her kids from the N-litter.
Mishka and Toddi - and some people from Roskilde.
It was nice to stay in the winter sun in front of Roskilde Doom Church to have the group picture taken.
The three N-litter puppies enjoyed the reunion.
Home in Herringløse the puppies imediately started to play!
And out in the old puppy yard the playing went on and on.
A wonderful day ended with lunch in our home, and was followed with package games.