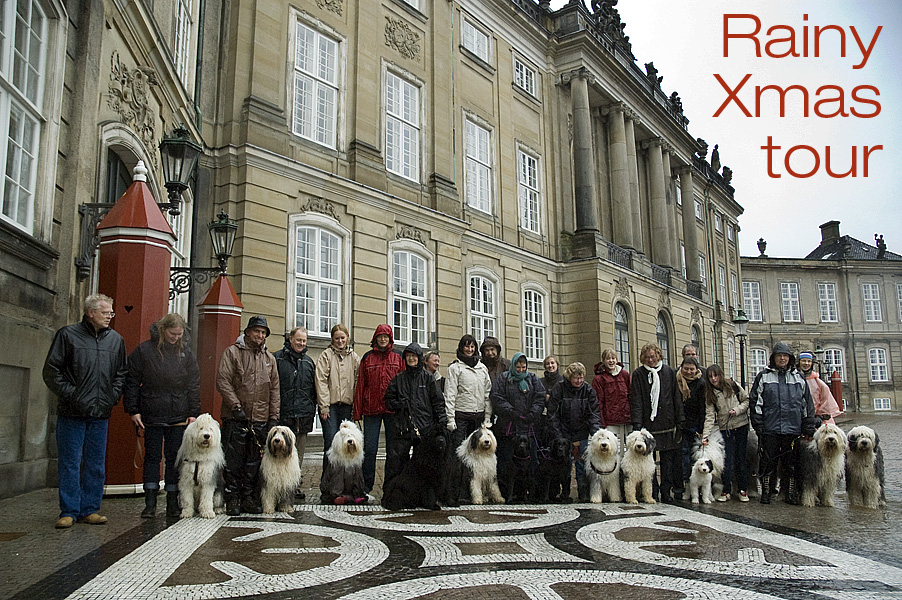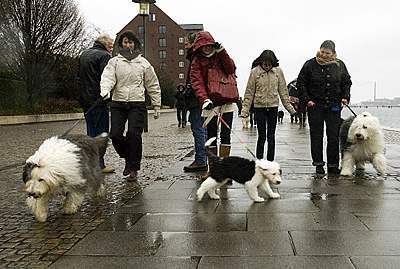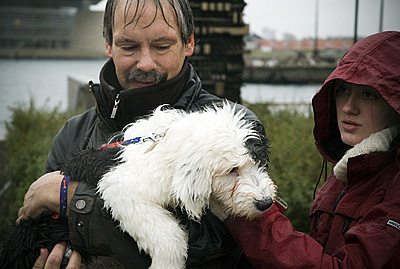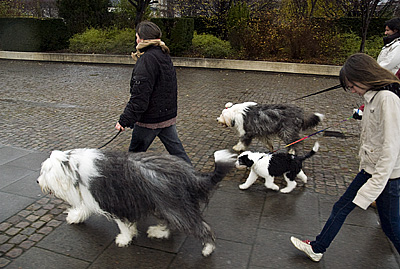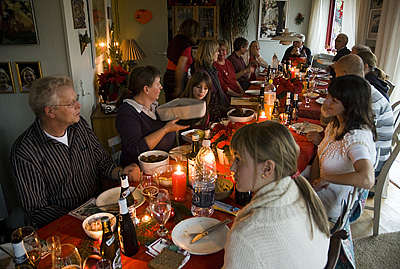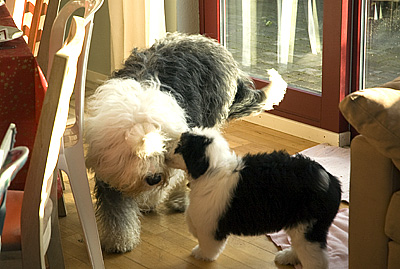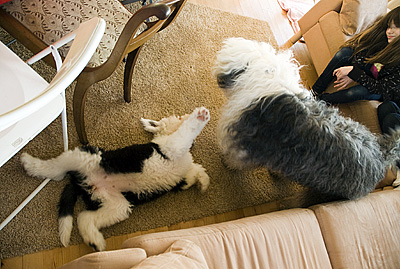 As always we met at the Gefion Fountain in Copenhagen. 23 people and 14 dogs defyed rain and storm and went for a walk along the harbour to the Amalie Garden. But we didn't go to Nyhavn this year. Too much rained pured down. So we went to the place of the Amalienborg Castle (above) and took the traditional photo. Most of us then took home to our place in Herringløse, where others joined the party. We had a great time with Christmas-lunch, and everybody came with a dish. After coffee we had a package-game. For our Maise it was also a wonderful reunion with the puppy Toddi from Hvalsø, who also went for the walk. The two of them had a great time playing, while we enjoyed lunch. Mother Misty was also happy to see her puppy again.
Rain was puring down on Langelinie.
At the Amalie Garden we stopped and went to the Queens Castle.
Lars-Bo, Toddi and Mie, all soaked with rain.
Wet doggies on the harbour.
We enjoyed lunch at our place in Herringløse.
We finished with package-games.
The puppy Toddi from our L-litter had a great time playing with Maise.