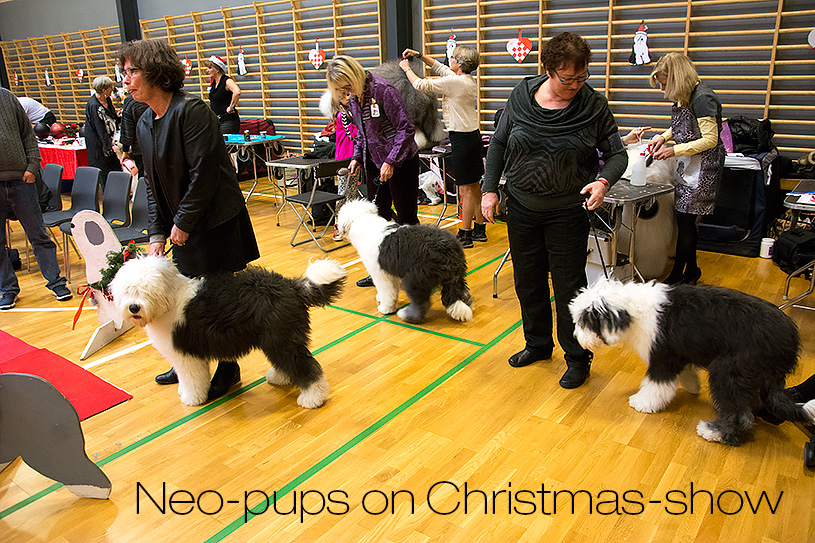 The Danish OES Club held its Christmas Show the 1th of December in Ejby Hallen.
Three puppies after Neo (Blue Berry's One Of A Kind) and Selma (Great Danish True Fairy-Tale) were shown with a fine result.
Rosita was best puppy bitch, while her two litter sisters Ziva and Siska were 2nd and 3rd.
Thanks to the show committee. They had done a great work to create a nice Christmas atmosphere in the hall.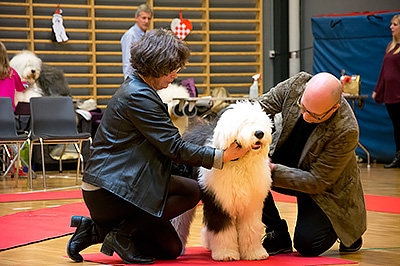 At the ring site Herdis and Birte had arranged a "silent auction" which raised 5780 Danish Kroners. The money goes to research into cataract of OES at the Animal Health Trust in England.
Thank you all who brought things to the auction and of course thanks to all who bit on them.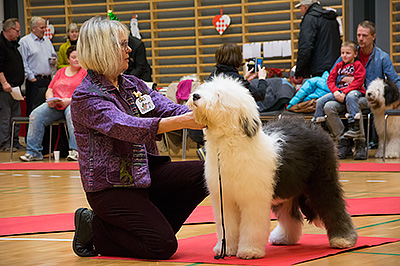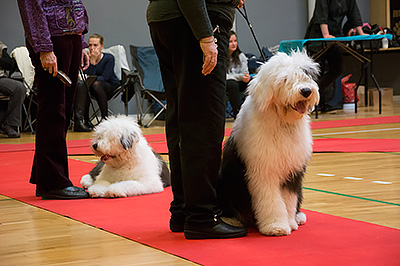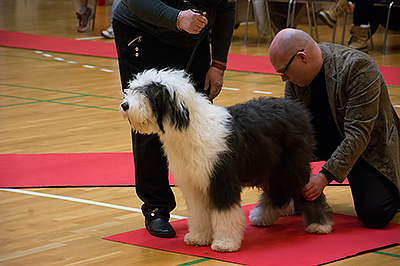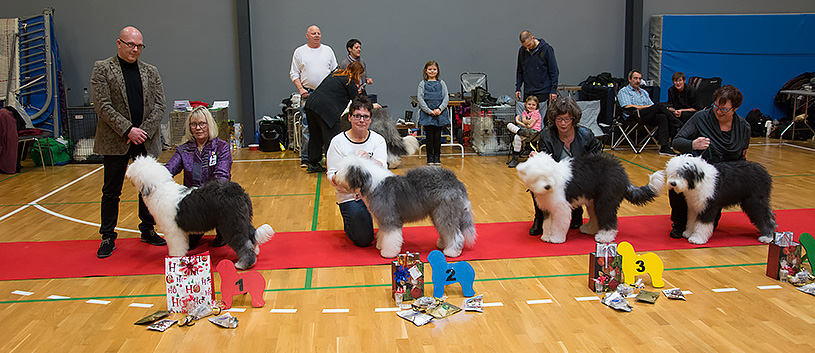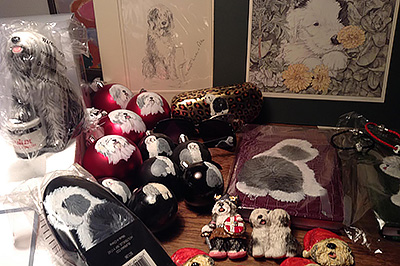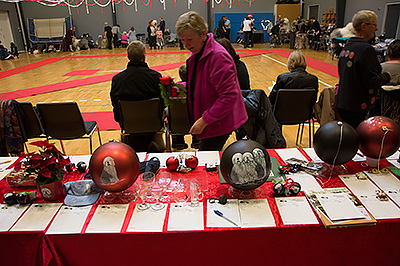 The 7th of December we were supposed to do the yearly Blue Berry Christmas walk in Roskilde – ending with lunch at our place. Men unfortunately Birte caught pneumonia, so we had to postpose the arrangement. It will take place the 4th of January, that is if it doesn't snow or storm!!


Finally we would like to wish everybody a very merry Christmas and a happy 2014. We look forward to meet lots of our OES friends again.
Bitch puppy class. First is Rosita, third is Ziva fourth is Siska
Some of the things presented at the auction.
Especially the huge Christmas-balls that Herdis painted gained a lot of attraction.