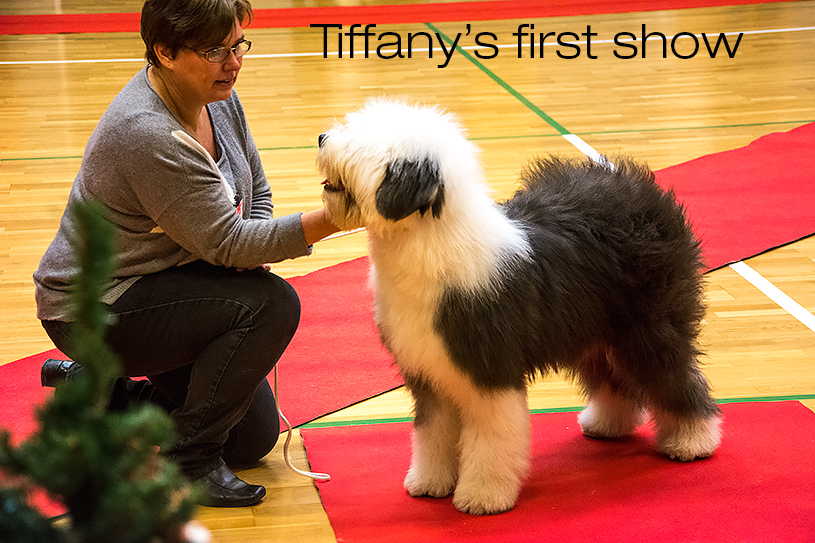 It is always exciting to bring a new puppy to a show for the very first time. For the puppy it's a big thing with many new dogs and people.
Sunday the 30th of November we took Tiffany to her first show – the OES-club Christmas show in Ejby near Køge.
Before the show we had spent many hours with show training. Both in the OES-club and in the Danish Kennel Club. So Tiffany had a lot of practice.
Judge was Davor Javor. He is an OES-breeder and certified as special judge for the breed.
Birte's daughter, Lene, handled Tiffany and together they did really well. There were four bitch puppies and Tiffany got 2nd.
Really nice was the fact that there was plenty of 'Blue Berry-blood' at the show.
Best bitch puppy was Alma - Snowflake Chiquita Pukuotas Angelas – her father is Luffe - Blue Berry's Never say Never.
Nanna- Blue Berry's Queen Nanna – from our Q-litter was 4th (with a 'very promising').
Rosita – Great Danish Sleeping Beauty – her father is Neo from our P-litter, got the bitch certificate and was 3rd in the bitches class. Well done!
After the show the three puppies enjoyed playing together on the lawn next to the show hall.
As always on the OES-club Christmas show the show ground was beautifully decorated, there was Christmas music and coffee and cake all day long. We finished the show with a huge lunch all together.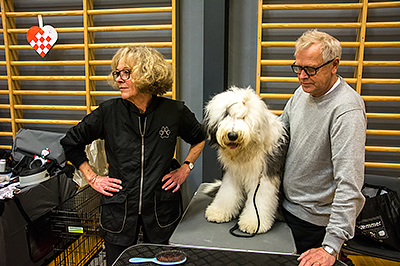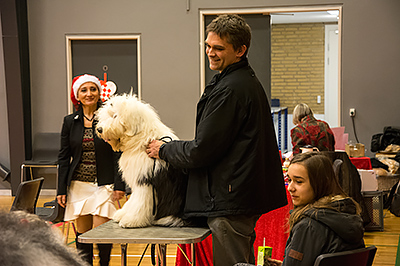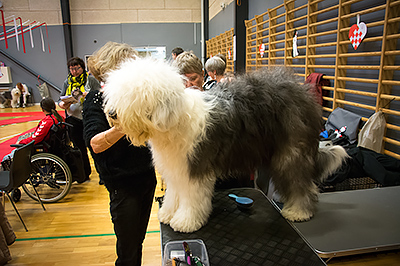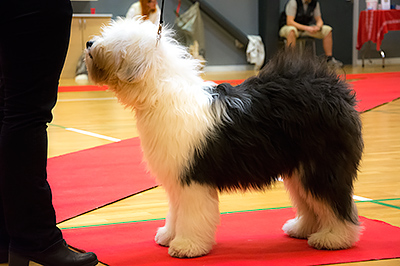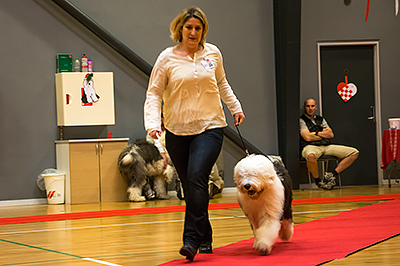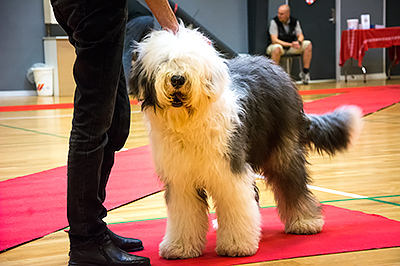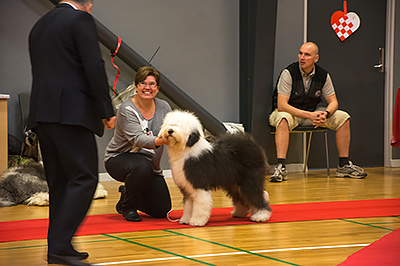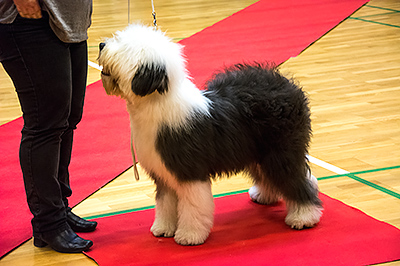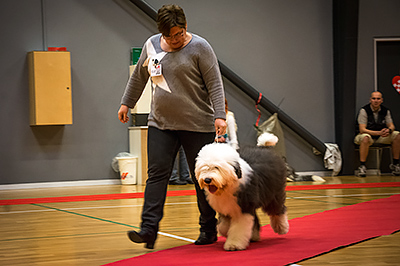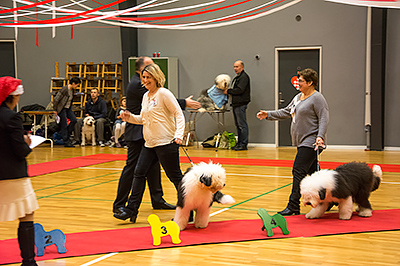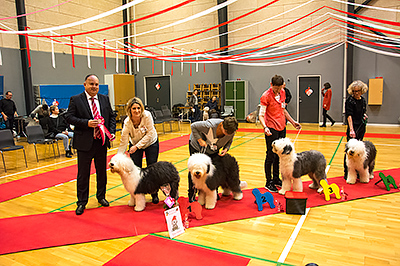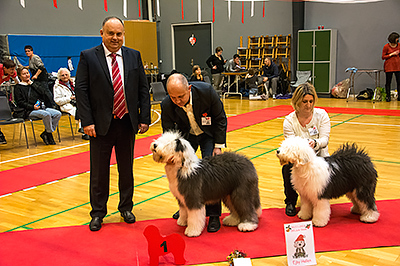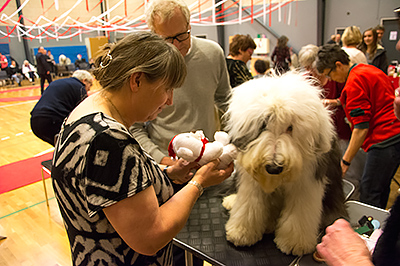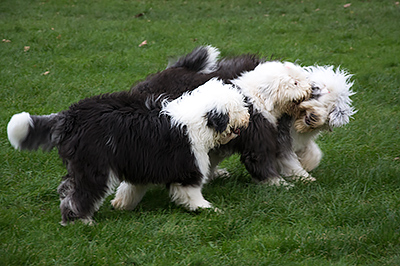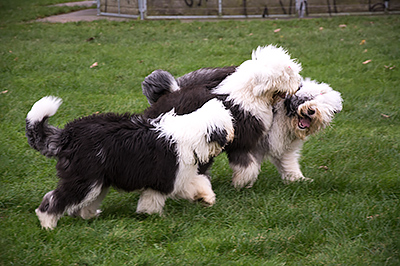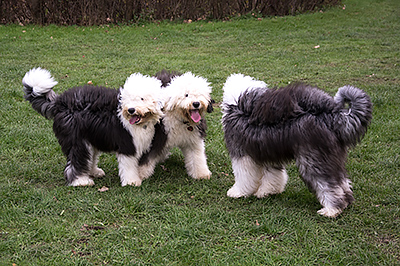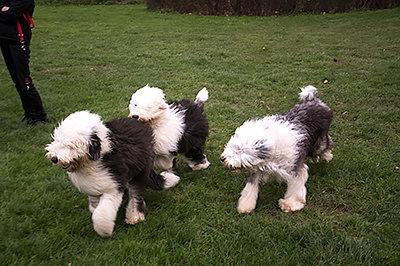 Bodil and Einar with Nanna.
Arne and Sofie with Alma.
Nanna is ready for the show.
Bitch-puppy class with Alma in front and Nanna and Tiffany to the right.
Alma is ready for the judge.
Nanna is ready for the judge.
Tiffamy is ready for the judge.
Alma 1, Tiffany 2 and Nanna 4.
Alma was second best puppy at the show.
Lis came with presents for the dogs and candy for us!
After show-time we let the three puppies run free on the big lawn next to the show-ground. They really enjoyed that!