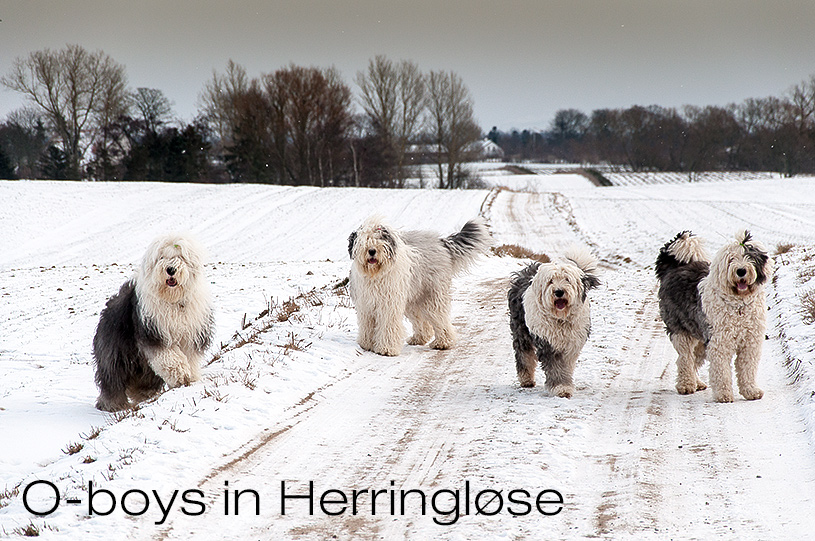 During January we had the opportunity to meet the two males from our O-litter, Louis and Neo.
They are one year and a half and have developed really great.
Neo lived in our house a couple of weeks, while Cecilia and Erik were on vacation in Thailand. It gave us a fine chance to get to know him better.
He made it great in our pack and enjoyed being together with mother Maise, Alonso and Snowy. Of course he wanted to get with his family back to Ystad in Sweden, we for sure think that he enjoyed the holiday in his old home!
The day after Neo left, Louis came with his owners Lone and Poul-Erik From Fredericia.
He had also developed to be a handsome dog.
Our O-litter consisted only of these two males. A pity, seeing how wonderful Neo and Louis have developed. On the other hand we enjoy so much more the two pretty and lovable males.
As a super follow up, this Saturday we got the results of Neo's X-rays: A on both hips and 0 on the elbows. Great news for us, and for Cecilia and Erik. Congratulations!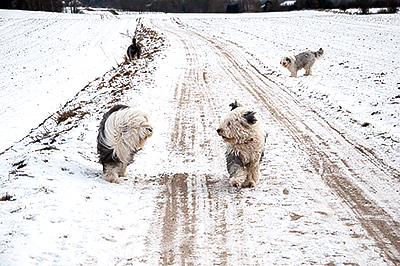 Neo and his mother Maise take a run.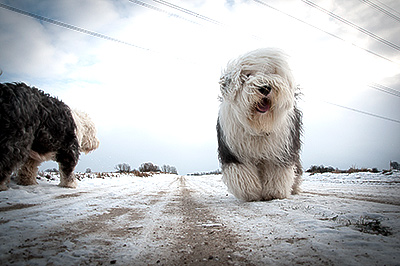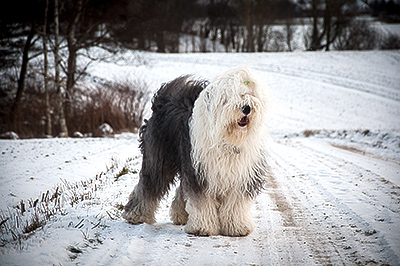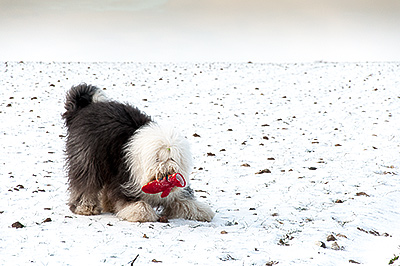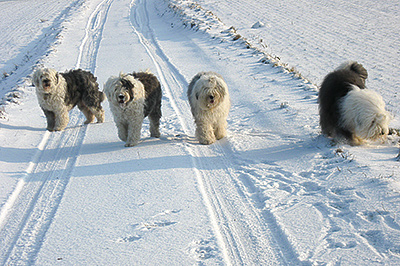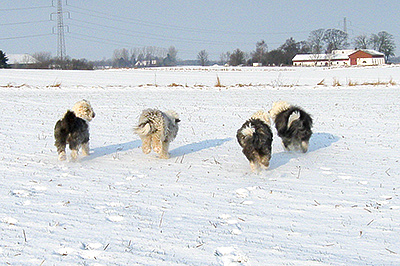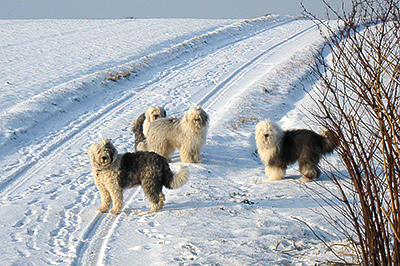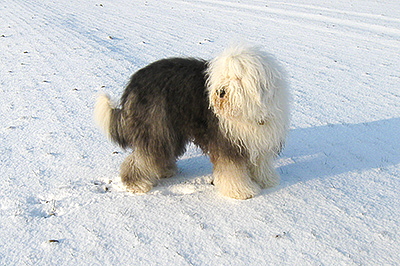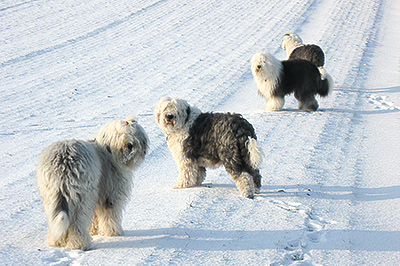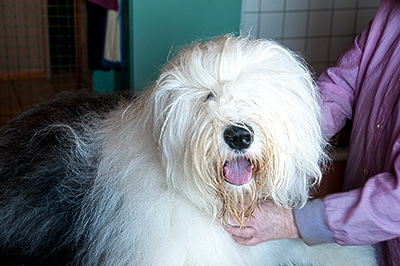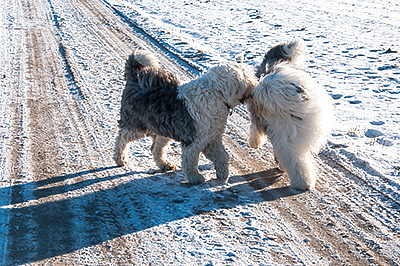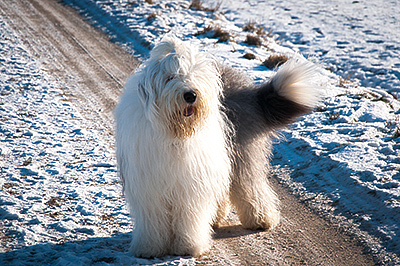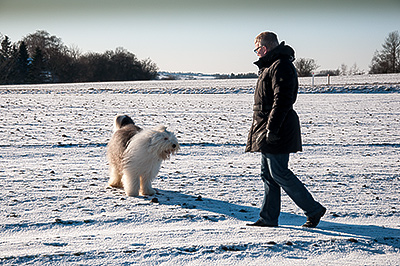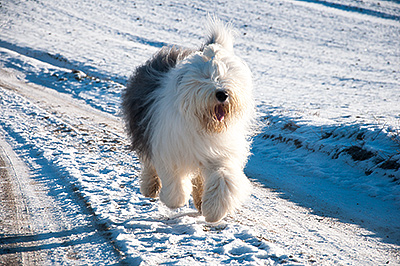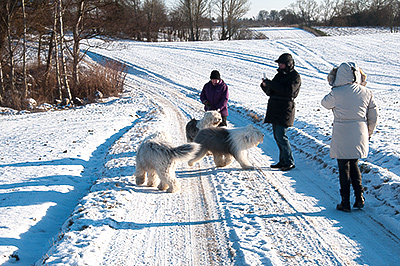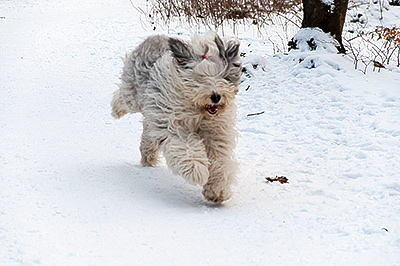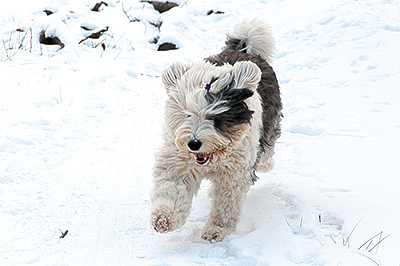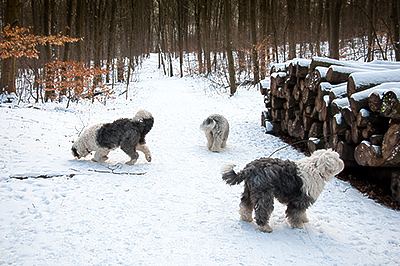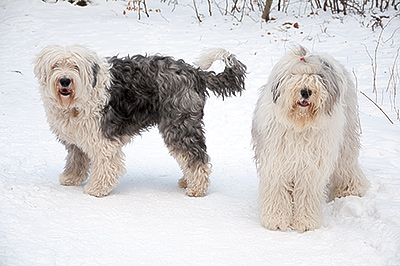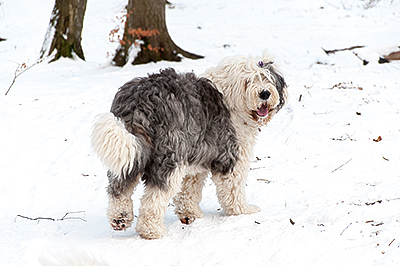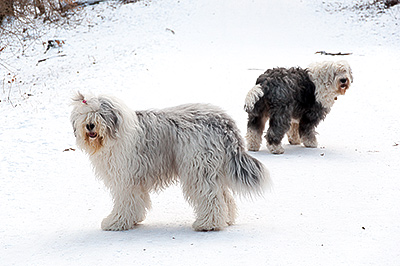 Neo, Snowy, Maise and Alonso on the narrow road outside our house.
Neo steeling Birtes gloves and wants to play!
Maise, Alonso, Snowy and Neo.
Full speed ahead over snow covered fields.
Did somebody call us....?
Snowy, Maise, Neo and Alonso.
Louis comes for a visit. We started on the grooming table.
Alonso telling Louis who's the boss!
Great day of wither - but ice cold!
Finally some photos from a daily trip to Hareskoven. Snowy to the left, Alonso to the right.
During January and february we have had frost and a fine covering of snow. This is greats, it menas clean dogs. Maise and Snowy to the right.
Alonso's coat is growing out since he was cut in the late summer.