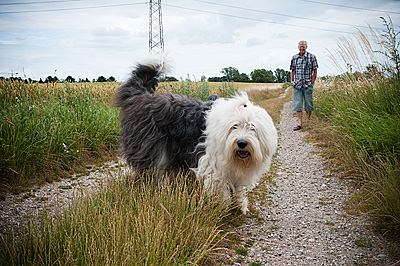 When one of our litters becomes 1, 5 or 10 years old, we ask for pictures to use on our homepage.
The 10th of July Kennel Blue Berry's J-litter became five years old.
The litter is two dogs: Anton, who lives in Malmø – Sweden, and Lunte, who lives on Tåsinge. Misty is mother and Magnus the father to the litter.
At the moment Anton is staying with the Family Franch in Odense, while his own family is on holiday in USA.
Lunte has just been to visit us together with OES Victor (I-litter) and Bodil and Einar.
We wish both dogs and families happy birthday!
This weekend we also celebrated the 30 years kennel jubilee of Kennel Blue Berry. On the 17th of July 1979 Birte got her authorisation from the Danish Kennel Club.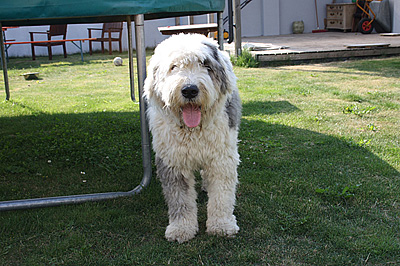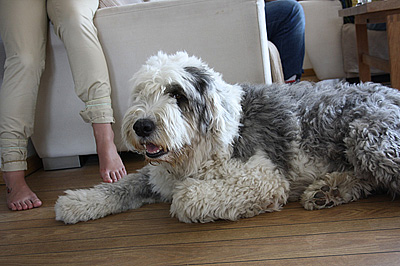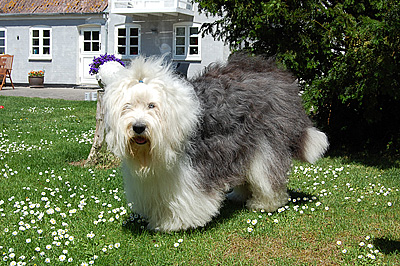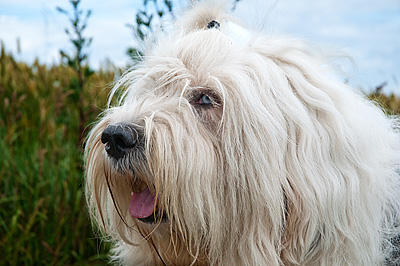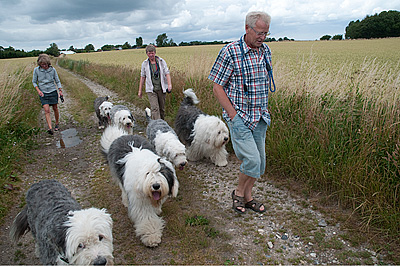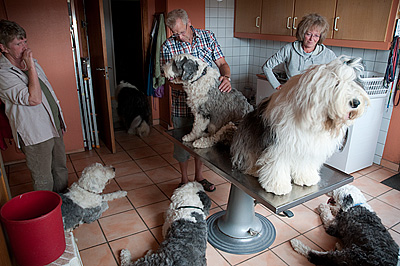 Anton lives in Malmø in Sweden.
Anton was five years old on the 10th of July.
Lunte in front of the house on Tåsinge.
Lunte has blue eyes. So had his father, Magnus.
We took all the dogs for a walk, when Bodil and Einar came to visit us.
Bodil an Einar brougt a used clinic-table to us. It is now a super grooming table with enough room for two!