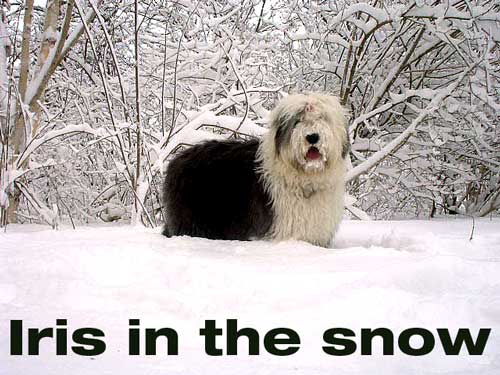 Iris from our I-litter is aiming for snow - it actually seems so, when you are watching these picture we had on email 6th of January.
Most of Denmark was covered by snow.
It was hard for vehicles to drive, but the dogs loved it all!. They jumped around in the snow enjoying the unknown element. Not much has to be said - just: Enjoy the pictures!
Iris' family Rosner in Herlev took them, and we think they are really great!