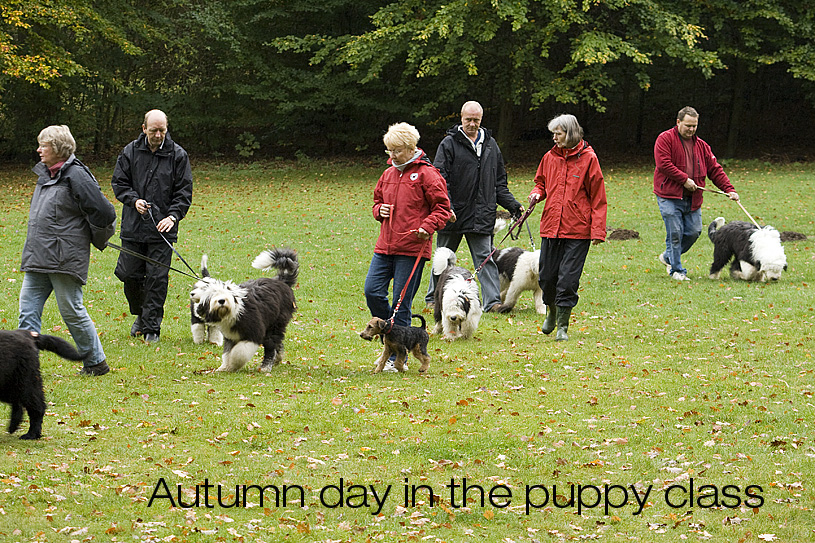 The park of Sorgenfri (Copenhagen) was beautifully wrapped in the colors of autumn, as we drove out there Saturday to follow the puppy class.
Minos (M-litter) is still staying with us, until Tuesday when Marianne comes home again.
We thought it might me funny for him to meet some of his littermates. Mishka, Mulle and Fie are joining the class together with two other OES from Birgitte and Agerup in Norway – and several other breeds. He was happy to meet the puppies. Mishka and Mulle were there. Fie had cancelled.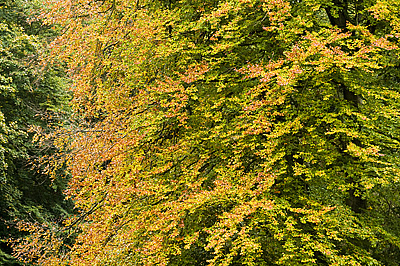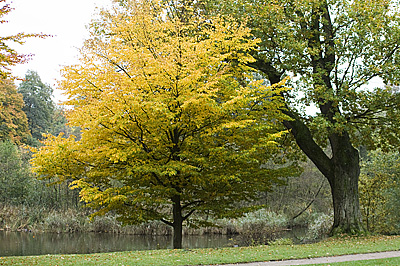 Henry Højtbjerg and Hans Ove Pedersen run the class. This day Henry was the teacher.
In advance Birte asked if she could join the class with Minos. It was kind of gambling, since Minos is not our puppy. How much contact could Birte expect to get from him?
We were very surprised as it turned out, that Birte actually could work very well with Minos. He was happy doing obedience. Barked a little, but was sweet and clever. And also very tired, when we returned home!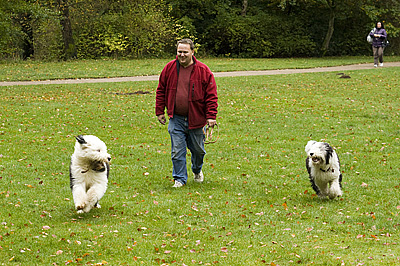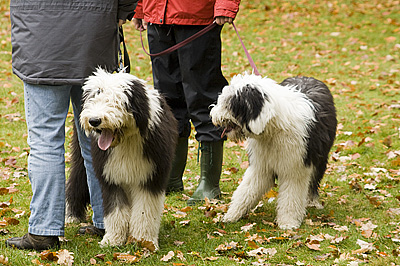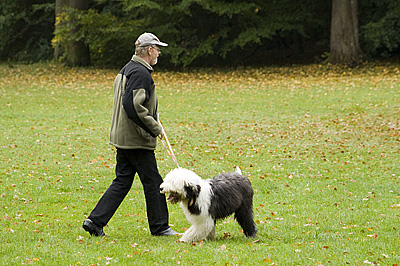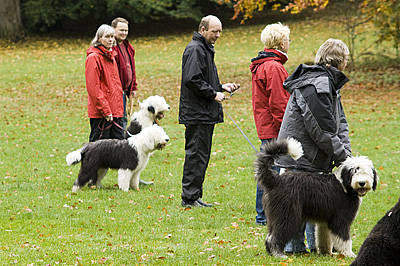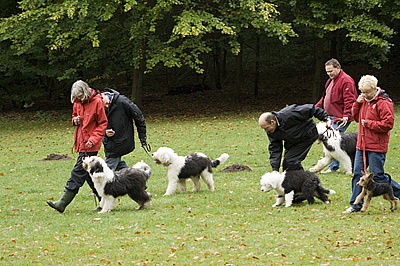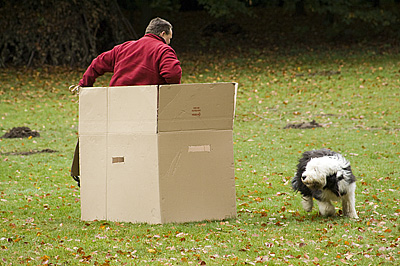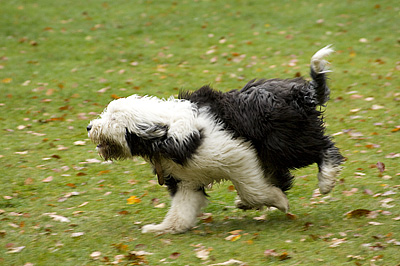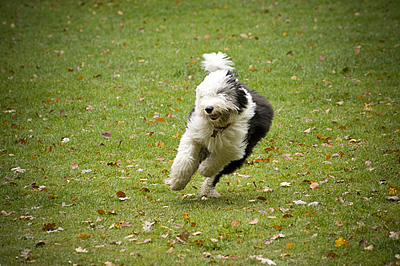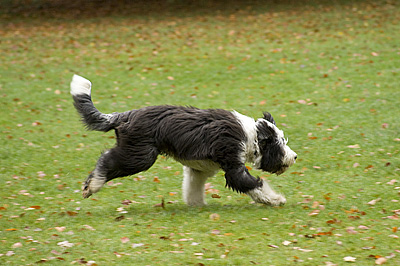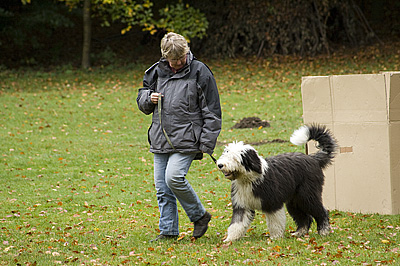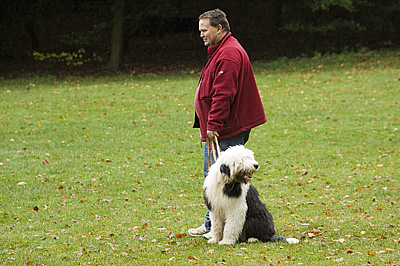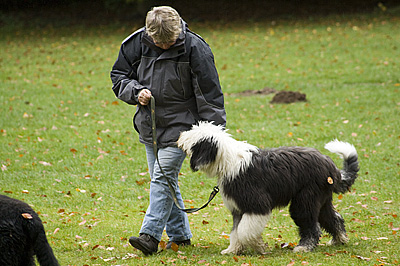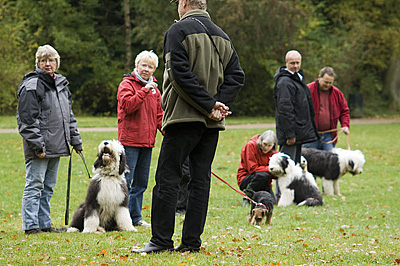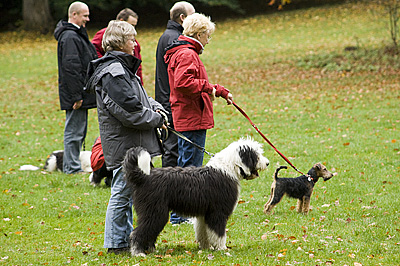 Mishka behind, then Mulle and in front Minos.
Minos and Mulle waiting, while Birte and Gyrithe are talking.
Say Henry, isn't this the wrng way....?
Walking in lead. Looking great!
Mishka has found Lars, who took cover in the box.
But first Mishka took a run to meet fellows and family!
Mulle has discovered Gyrithe, hiding in the box.
Mulle at the speed of sound!
Minos on his way out to find Birte.
Henry giving good adviced to the class.
Birte had nice contact with Minos.
Wonder if anything is happening in that direction...?
...or in that direction? (Lars and Mishka).