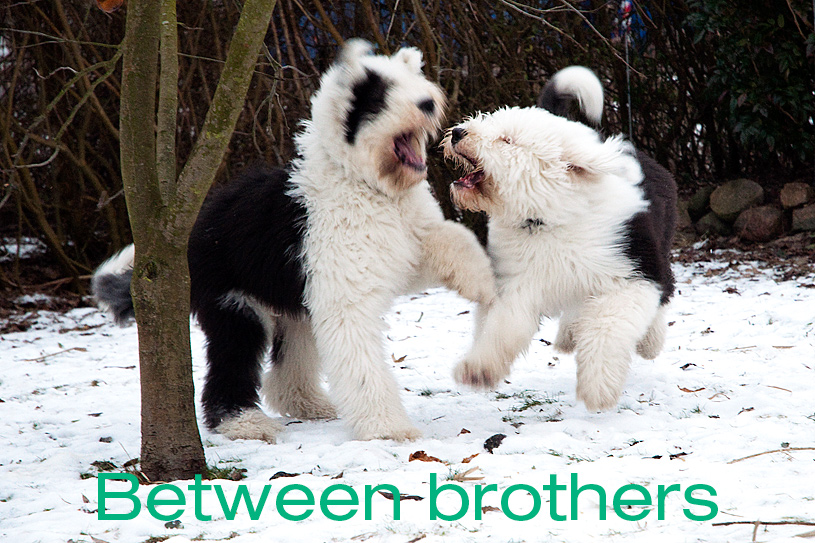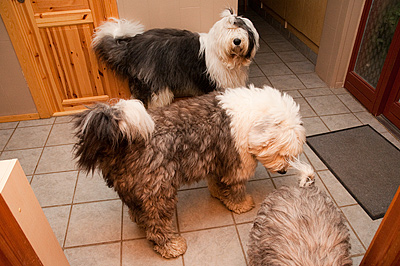 It was indeed a happy reunion, when the three Sealand-males from our N-litter – Simba, Ludvig and Luffe – met at our place Sunday to a puppy day. They grow fast at the moment, so it was time for checking condition, teeth, coat and ears.
Three days before we got Anton in the house. He is son of Misty from her first litter, J-litter. His family lives in Malmø, Sweden. They should go to a golden wedding and asked if we would take care of 5-year old Anton.
We would for sure. We wondered how he and Alonso would get along together.
But both are reasonable dogs, and even if there were moments of growling and they both tried to show muscles, generally spoken there was a fine tone and no problems at all during the time he was here.
We were happy to see Anton again. His look brings back memories of the late daddy Magnus and of course mother Misty.
Sunday it was time to see some pups from the newest litter. All of the N-litter pups were invited, but they were not all able to come for just one morning. Two males live in Sweden and are not allowed to leave and return to Sweden until spring. The others live in Jutland, and that's far away.
We look forward going to Jutland and meet them in the near future.
But the males from Sealand came, and the families came from a distance to join us. Great!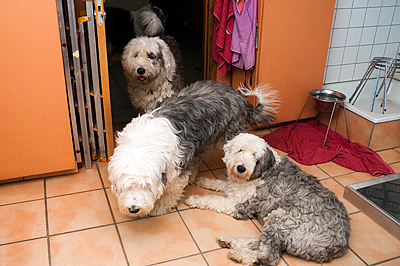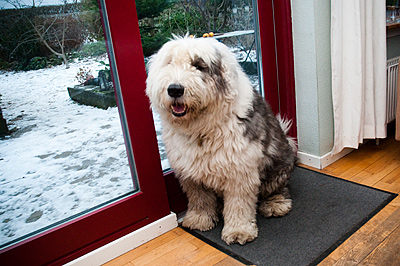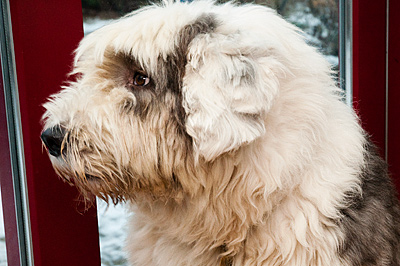 Mother Maise was happy to see her boys. They were raised a bit, but then she enjoyed having them around her again.
Anton also had and opportunity to meet the kids, and he was so sweet.
After running in our garden it was time for the pups to get up on the grooming table one by one. They are well cared for and in fine shape. Birte did some cutting of claws, pulling of hair in the ears and a teeth-check. All of them have correct bites. Wow!
It was a fine morning. For both dogs and us.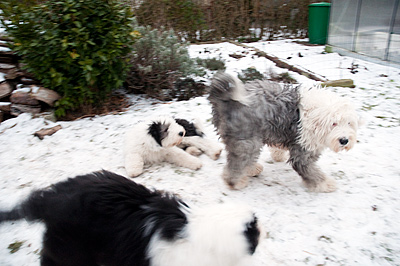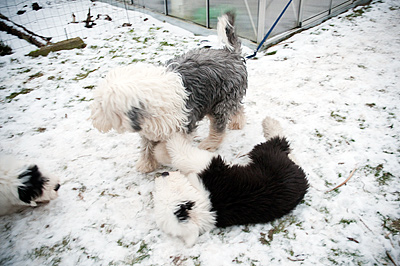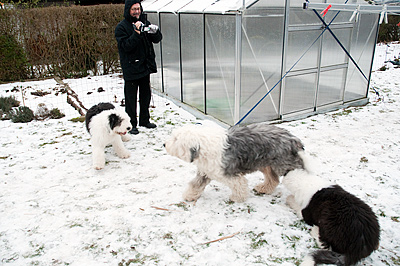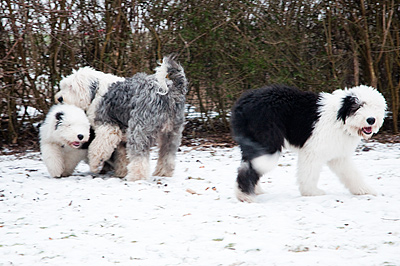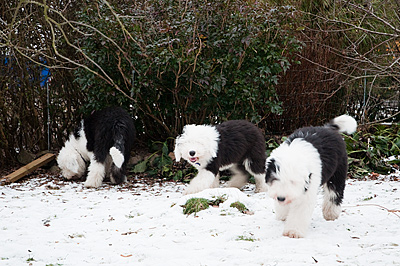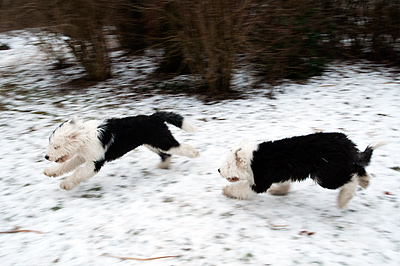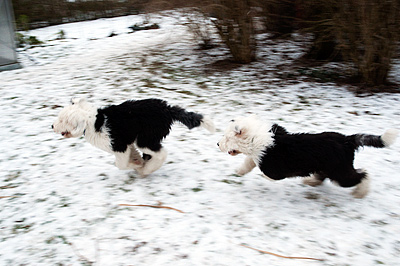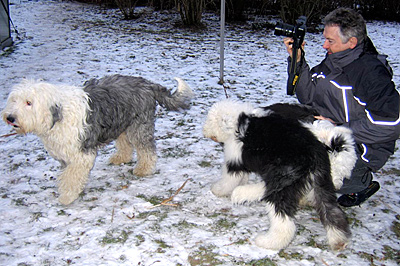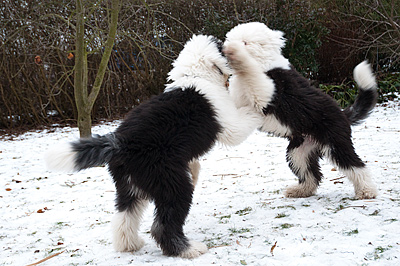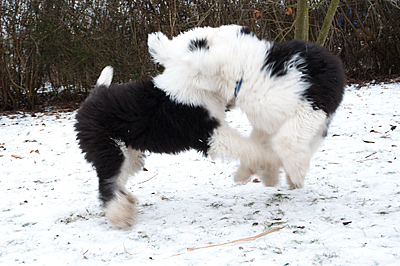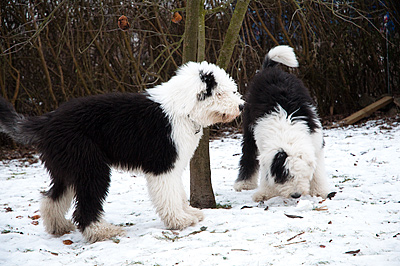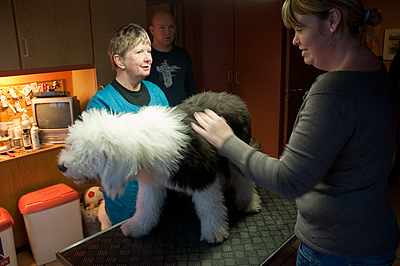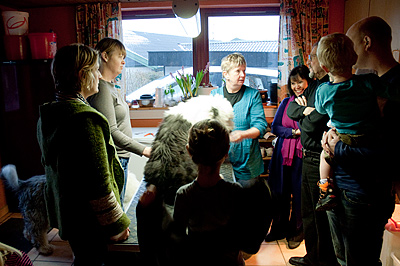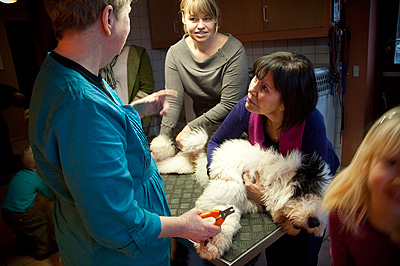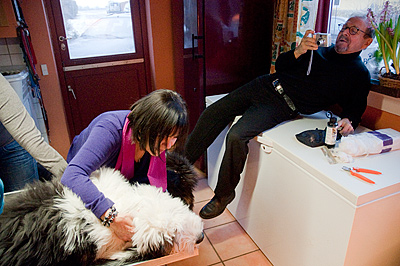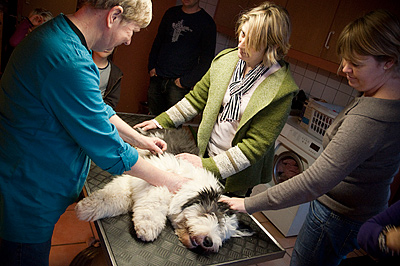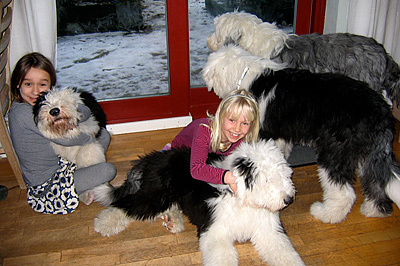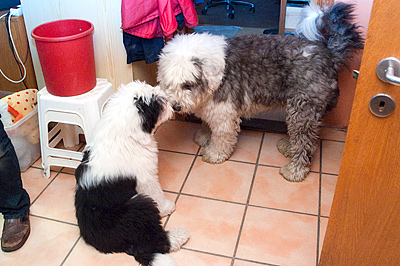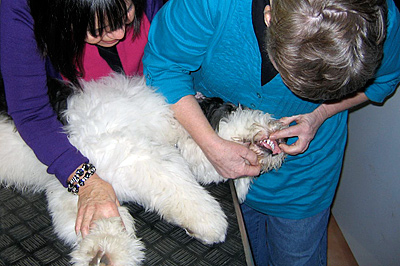 Anton in front and behind Alonso.
Misty laying, then Maise and behind Anton.
Anton is litter-brother to Lunte, who lives on Tåsinge.
Anton has his mother Misty's dark brown eyes.
Maise got a chance to play with her kids in the garden, and she enjoyed that. The rest of us were looking or taking pictures.
Everybody back in our house and the puppies got on the table.
Ludvig was first on the grooming table.
Then it was time for Simba to get a check.
Lone holding and Per taking pictures from the freezer!
Luffe behaving perfect on the grooming table.
Teeth shifting nicely and the bite is correct.
Anton meeting the puppies.
A wonderful day for dogs, kids and adults.
Thanks, Lone and Per, for letting us use some of your photos.