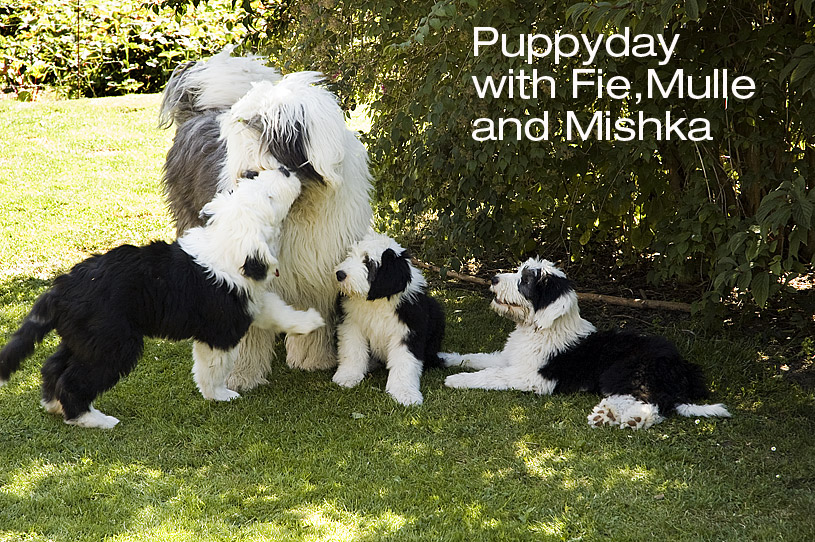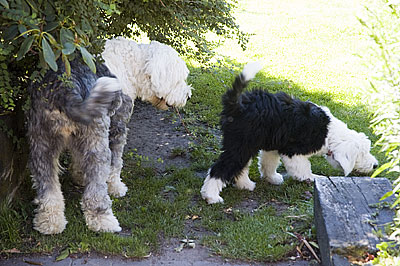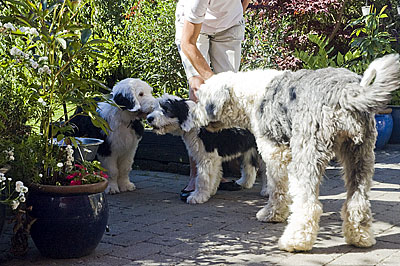 We had a feeling that it was about time to gather the puppies from our M-litter to a puppyday at our place in Herringløse. In brief it seems that things are going well, but some told us they needed advices about thing like: lying on the grooming-table, not to bite too much, not to bark too much and so on. It was also a fine opportunity to talk about feeding, finding a puppy obedience class and of course to get together and play.

Four pups from the M-litter live on Sealand, and three of them came – that was Fie, Mulle and Mishka. Sofus will join the rest of the litter, who live on Fyn and Jutland, when we get together for the Tåsinge weekend later next month.

Maise was happy to welcome the puppies and she made sure that they were OK and played a little with them, before Birte did some exercise with them. Leadership exercise, where you pass a plate with goodies on and say "no", shall teach the puppy who's in command.

Afterward lots of goodies were spread on the lawn. The puppies should search for them, and they were really good using their noses. They also tried to follow a track made by a dry fish that was pulled across the lawn.

Finally Alonso came out to meet the three pups. He really loved the reunion, and no doubt it was mutual.
Mulle had her "big sister" Tubbe with her. Even though Tubbe is an old lady she was really good at handling the wild trio!
It was a wonderful day, which will be repeated, when needs call for that.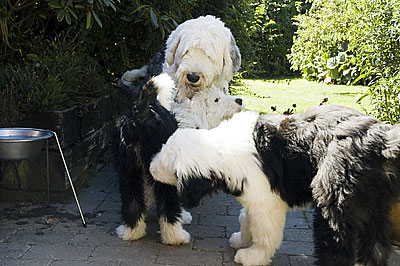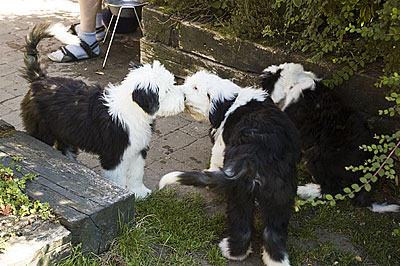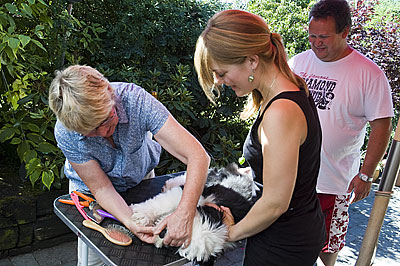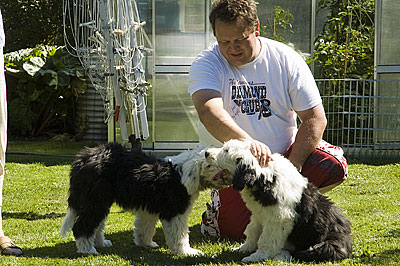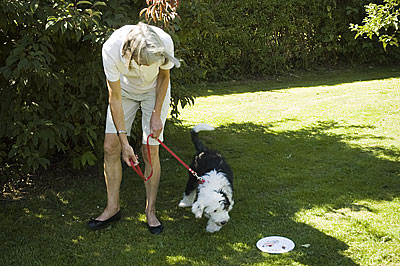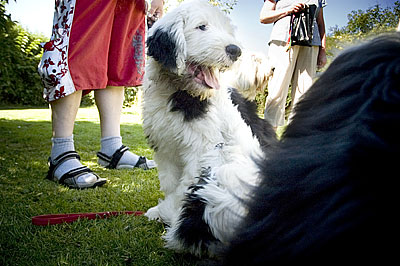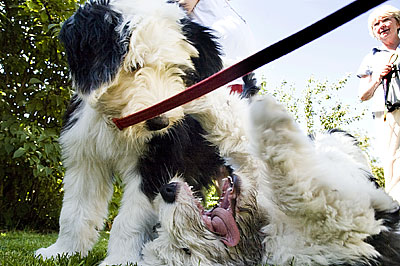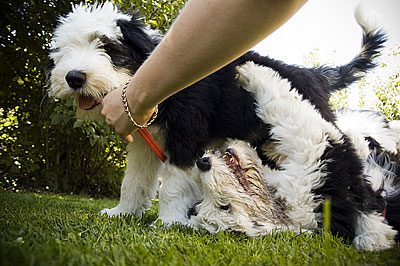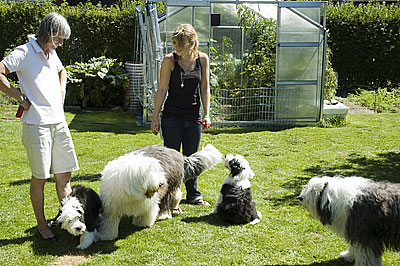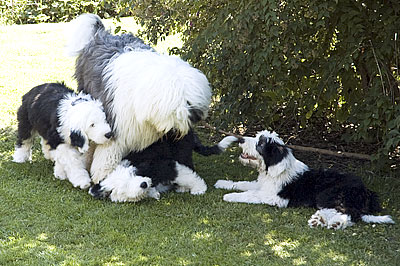 Alonso enjoyed the reunion with the three puppies, and for sure it was mutual.
Monika holding Fie, while Birte is looking at the teeth.
Lars with Mishka and Mulle.
Gyrithe tries the leadership exercise with Mulle.
Mishka taking a short break.
Alonso respecting the much older Tubbe (right).
Alonso meeting "his" puppies.