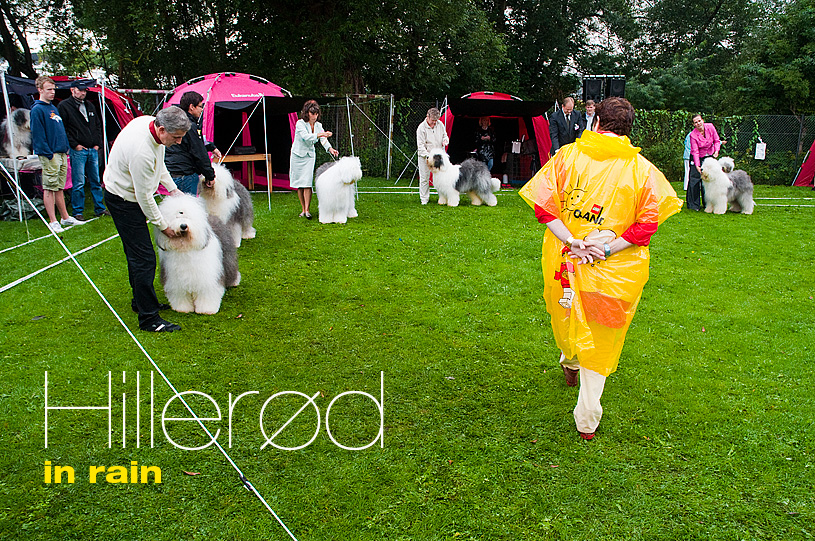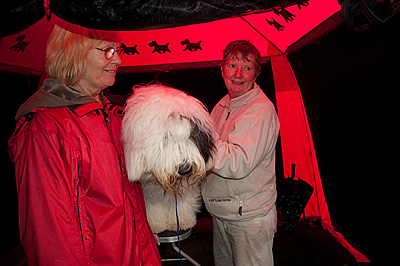 It rained and it rained, so it was a veritable shower to stand in, getting the show-tent up and placing the grooming table inside of it. Meanwhile Alonso was waiting in the car, nicely groomed and dry. He got special dog wellington boots on his feet and was guided from the car to the tent under an umbrella!
Loads of potato flour was in use in every tent around the show ground, in order to get the coats ready and dry again.
Luckily the rain stopped just before we had to show.
17 OES' were entered; among them Alonso, his sisters Luna and Toddi and their father Tino. The three youngsters all got excellent and Toddi was third in the bitches' class. Well done!
Father Tino (CH Sound Solution Ground Control) again became the best OES on the show with CH Danish Delight Knock-Out as best in opposite sex.
Congratulations to all, and a special thanks to Torben who handled Alonso in the first judgement..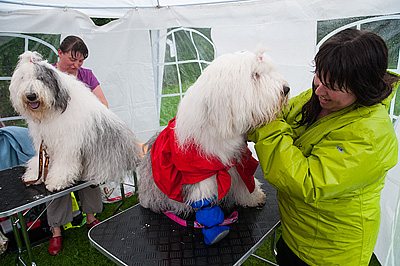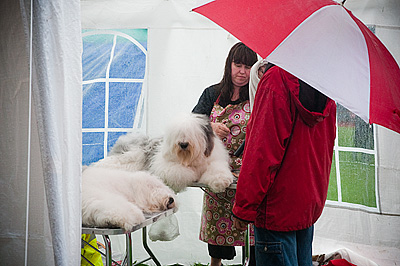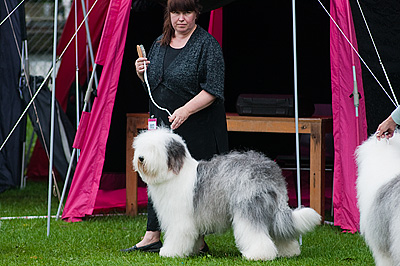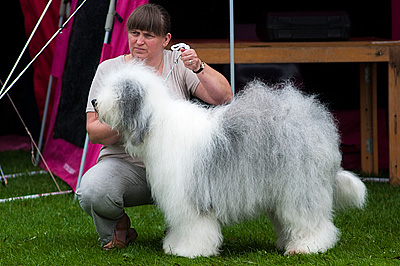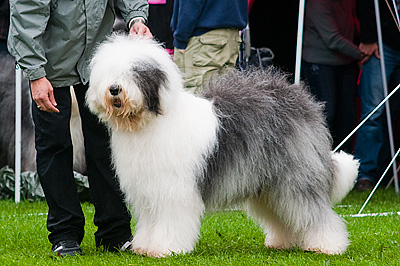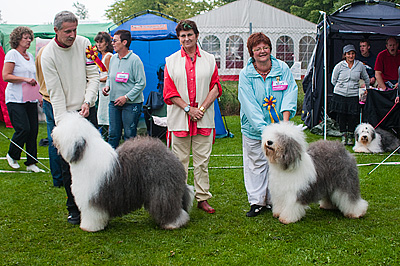 Judging the male class. In front is Torben showing Tino and number four is Birte showing Alonso.
Birte (right) was wet after getting the tent up. Left is Yrsa.
Lis with Toddi and Tina with Luna - who carries Alonso's boots!
Grooming time - using loads of potato flour..
When can I come down, Alonso seems to think..
Tina in the ring with Luna.
Lis in the ring with Toddi.
Best of breed and best in opposite sex.