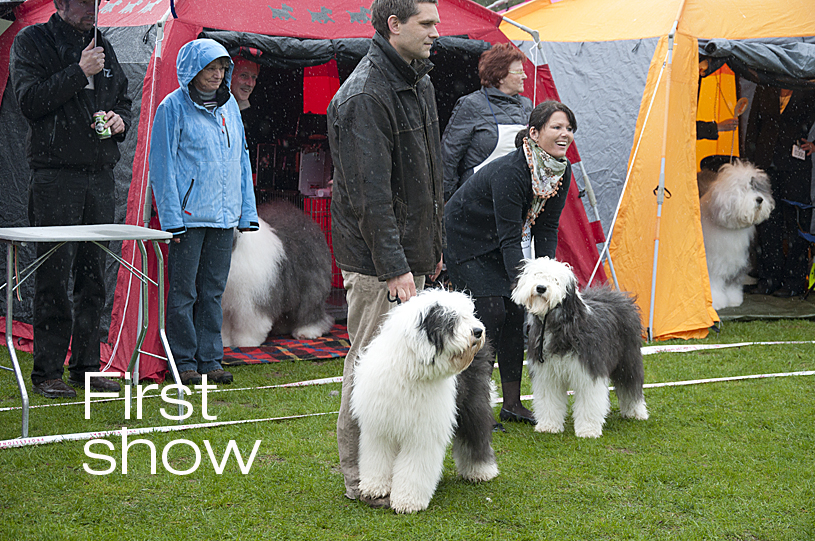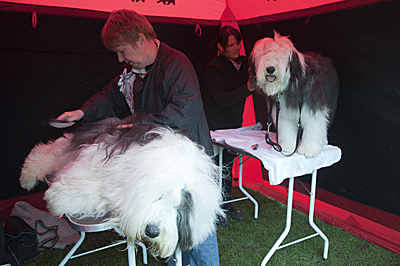 Panda and Luffe from the N-litter have been on their first dog show. It took place the 1th of May in Hillerød.
Despite of the heavy rain they both did very well and got a SL – very promising judgement.
In the competition among themselves Luffe won over Panda.
Alonso go a clean 1th price and their father Tino won the champion class but was beaten in the best male class.
Even though there was too much rain we had a really nice day together with Panda and Luffe's families. Litter brother Simba's family Lone And Per also came (without Simba) to support.
Thanks for showing up all! You did very well on your first show.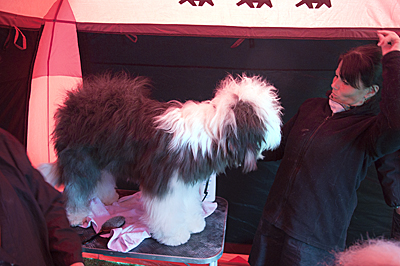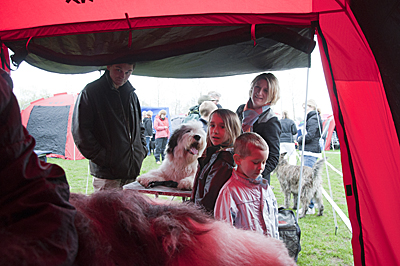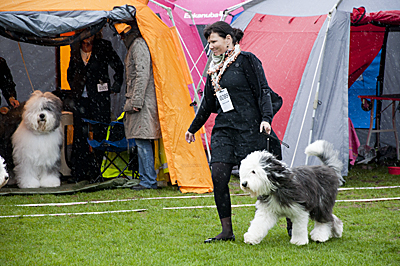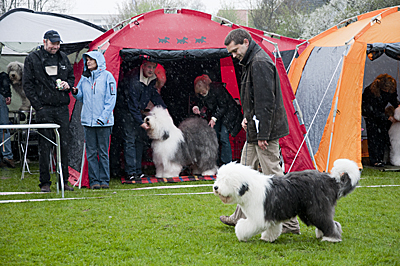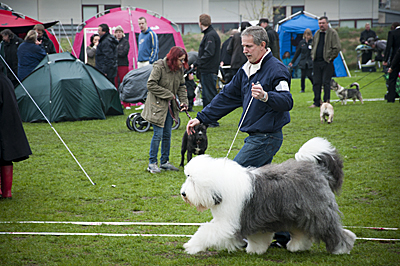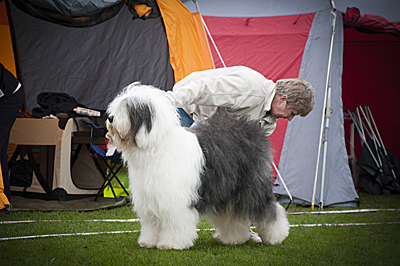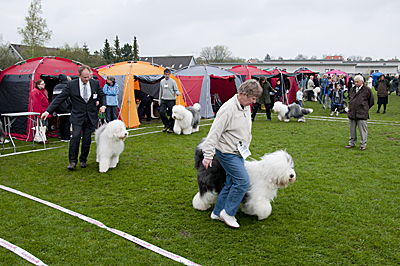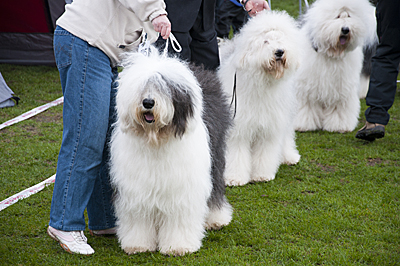 Luffe was handled by Arne and Panda by Beate.
Birte grooming Alonso, while Beate is doing Panda.
Panda ready for the show ring.
Luffe's family had shelter for the rain in our tent.
Rain was pouring down, while Panda was in the ring.
Luffe in the ring. Daddy Tino getting ready in the tent just behind.
Tino in the ring with Torben.
Birte in the ring with Alonso.
Birte and Alonso in open class dogs.