We entered Maise to the Danish Kennel Club show in Hillerød the 29th of April. Since she is now 2 years old, it was in Open Class.
Birte's daugther Lene did the handling, and even though Maise still needs coat, she got a CK and was nr. 3 in the Bitches Class.
Best Of Breed was Tino - Sound Solution's Ground Control - who is only 15 months old.
Therefore Tino qualified to Crufts in England - one of the finest dogshows in the world.
Maise and Lene in the bitches class. They are three from left.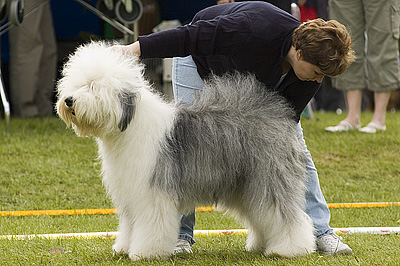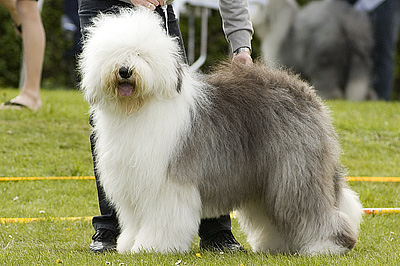 Tino is only 15 months old.