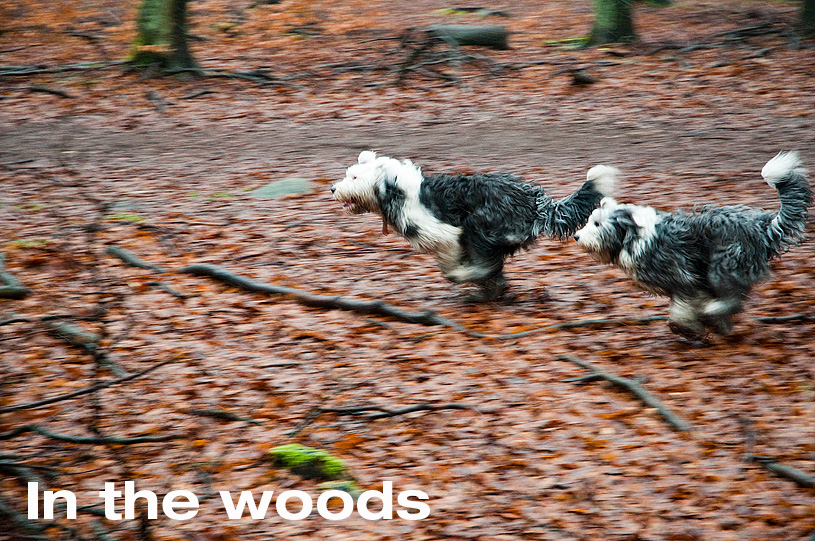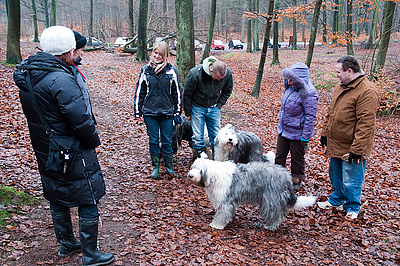 In the beginning of the new year we have arranged a couple of walks in the woods and by the seaside for our puppy buyers and good dog-friends.
The first of these trips took place Saturday in Hareskoven. The weather was gray and dark and there was a bit of rain. Nevertheless the mood was high. Especially the dogs seemed very happy to get together again: Terkel, Alma, Fie, Mishka and our own Maise and Alonso were there.
Alma started to 'ask for order'! Then Maise had to control her puppies, Mishka and Fie. She also 'told' Alonso not to play with her puppies! So we were all ready to go into the woods.
We walked for about an hour and it was great. When the dogs had gotten enough of nosing around they started running after each other in and out of the trees.
They really enjoyed it!
After the walk we had coffee, tea and Elena's delicious home baked cake and Russian pastry.
The dogs were tired and quiet dirty. But it was a great day for them.
We'll meet again in February by the seaside, and we hope many more feel like showing up.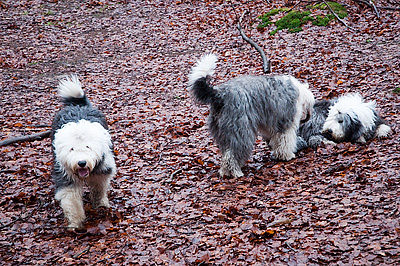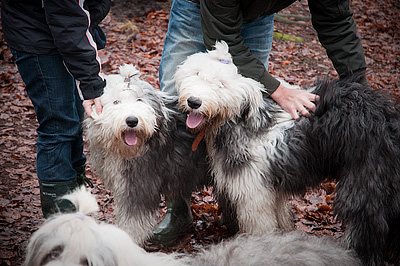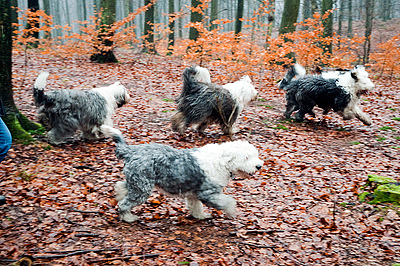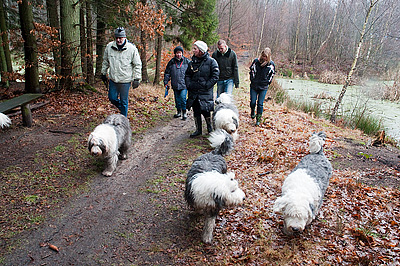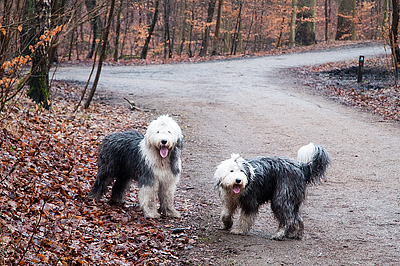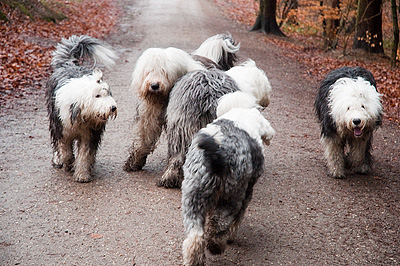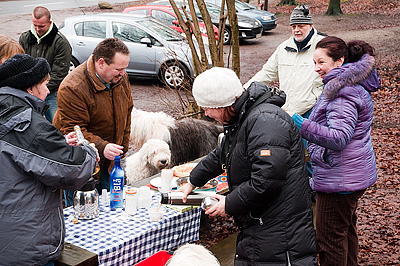 Mishka and Fie enjoyed running through the forest as fast as they were able.
Waiting for the last to arrive. In front Alma and behind Fie.
In front Alonso and Maise. Alma and Mishka nosing and then Terkel .
Fie, Terkel, Alonso, Maise and Mishka.
Everyone enjoyed the walk in the woods.
"Come on, come on. We are waiting for you....!"
Finally coffe, tea, cake and a small drink.