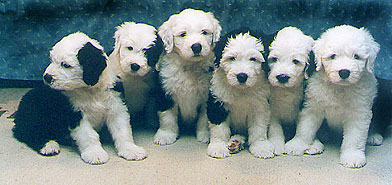 The 5th of September 1998 our H-litter was born.
Mother: Vigilats Tale Of Meggie Moonbeam
Father: CH Top Secret Kehr Fully Maid

From us goes a big, big congratulation!
Unfortunately three of them don't live any longer. Samson lived only to be 5 years of age, while Futte got 9 and Ib nearly 10.

But luckily there are still the three wonderfull dogs below: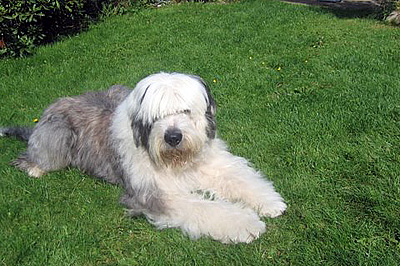 Dusty – Blue Berry's Harvest Moon.

Dusty is Danish obedience champion, has made it great in agility and in the latter years practices dog dancing for fun and contest. This is especially due to his owner, Sessa.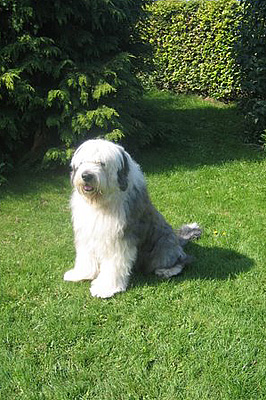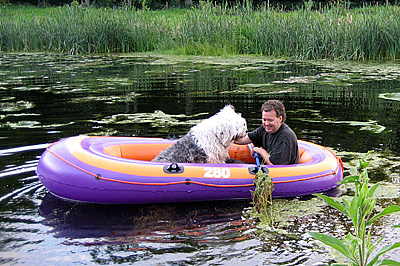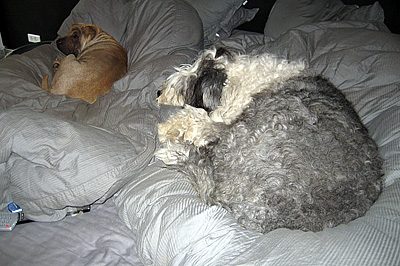 Honey - Blue Berry's Honey Moon.

Honey lives in Gl. Hvam with Kield and Kirsten, the OES Niky and a 10 months old Broholmer-puppy. Even though Honey suffers from rheumatism, she is still the leader of the pack. On the picture she is together with Kield in a boat in their own pond.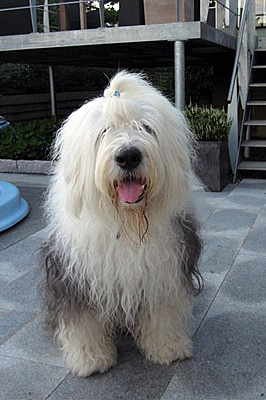 Tobias - Blue Berry's
Heavy Moonboots.
Tobias is still living in Fredericia with Lone and Poul-Erik and the OES-bitch Me-Too. Even though he is an elderly gentleman, it is not noticeable. He still runs around and plays like a younger dog, and together with Me-Too, he keeps up life in the house no that Mia and Line have moved away. In the picture it is Tobias together with Me-Too.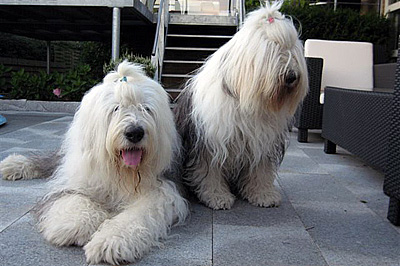 Dusty, Honey, Tobias, Futte, Samson and Ib 8 weeks old.