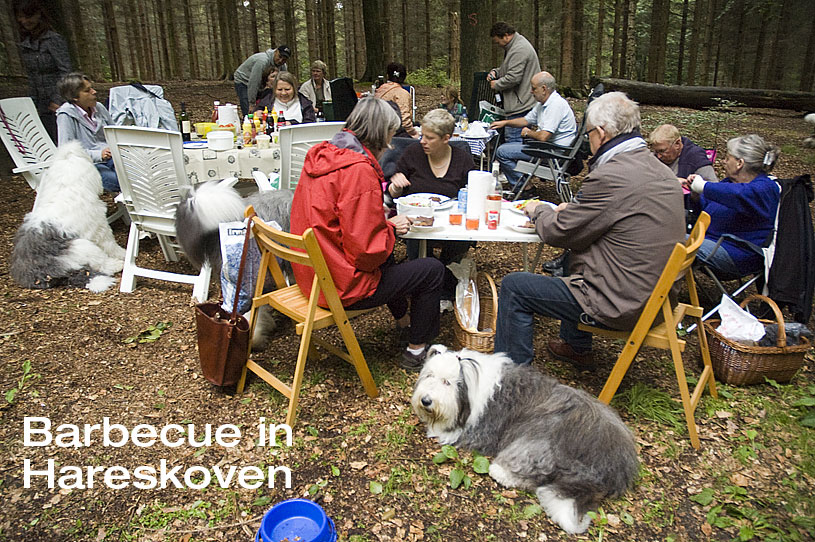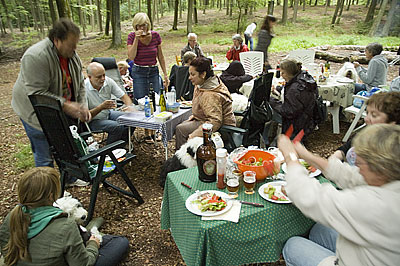 The OES Club had its yearly barbecue night the 6th of August in Hareskoven, close to Copenhagen.

The weather started fine, but the party stopped at 8,30 p.m. in poring rain.
12 OES' and their 21 people enjoyed the evening in the forest. But it all began a bit chaotic. Some of us should stay and light the grill while the main part of the company should go for a walk in the woods to a brewery close by and get beer for the dinner. Unfortunately most of the group got lost in the wood. So it took a long time, before everybody returned to the barbecue ground. And only Birte managed to get a (huge bottle of) beer back home!

The three puppies from our M-litter, Fie, Mulle and Mishka enjoyed playing with each other in the wood, while we had dinner. Also Alonso and Terkel (K-litter), who met for the first time, had a great time in each other's company.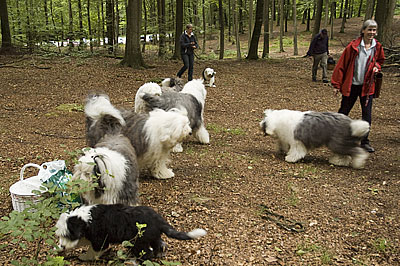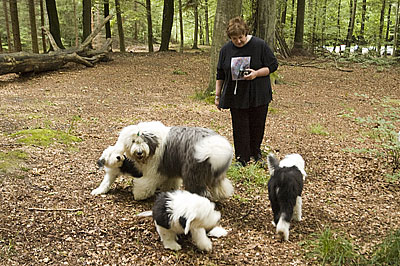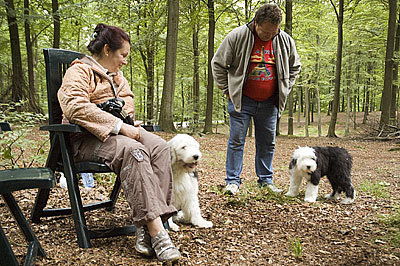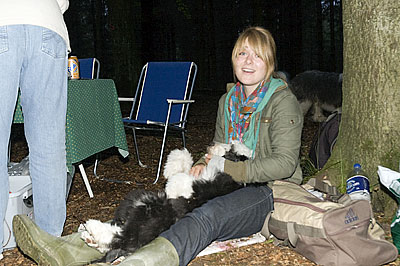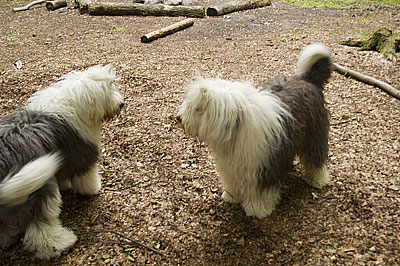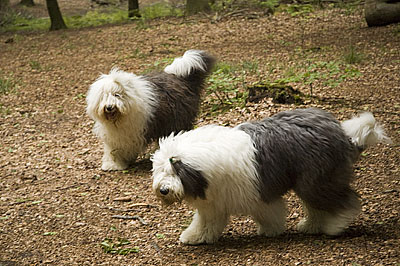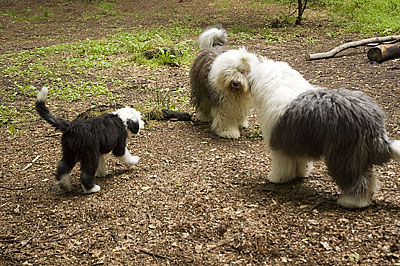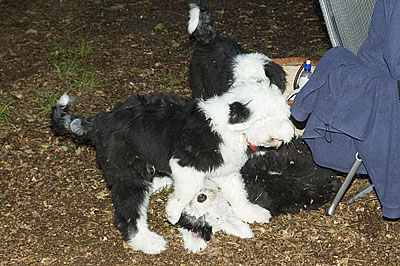 Birte (right) managed to get beer from the brewery.
Pups and grown OES' met in the woods.
Pam from Vermont, USA, came with us to the BQ night.
Elena and Lars and their Mishka. Behind, Fie.
One of the puppies wanted to join the adult's playing.
It was wonderful to see how sweet Alonso and Terkel could play with each other - even though they are both males.
Tired Fie resting on Monika!