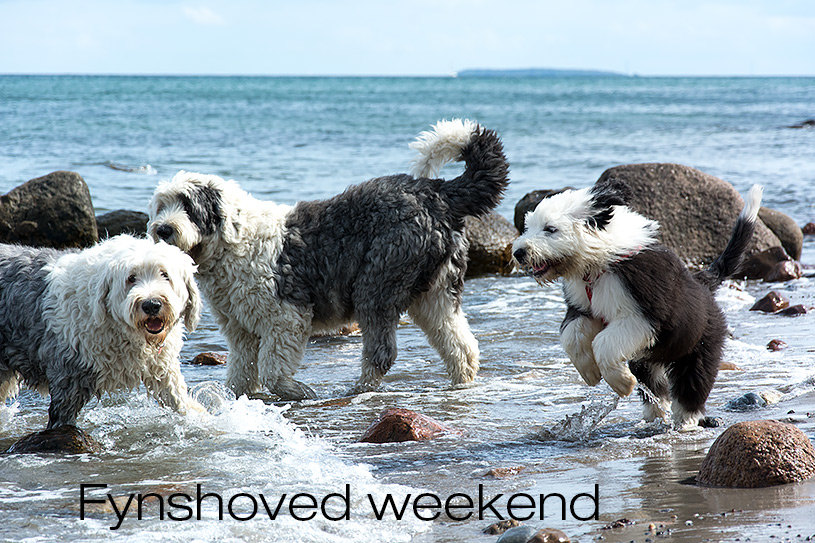 We met with Birte's family to spend a weekend on Fynshoved Camp Site the 15th of August. A great place with fine cottages and perfect conditions for dogs. Despite the autumn-like weather, we had some nice days together.
The dogs enjoyed bathing in the sea near by. Tiffany had her debut playing with waves, and she really enjoyed it.
Sunday the family took off, and Bodil and Einar moved in to one of the cottages together with Nanna from our Q-litter.
Monday Michael, Christina and Rasmus came, and we all celebrated Einar's birthday.
Sunday at noon Maj-Britt and her mother came to see us together with Diego – Nanna's litter-brother.
Unfortunately a heavy rain set in. But anyway the two puppies enjoyed playing together. We had planned a grooming-session afterwards, but it was difficult with the soaking wet coats!
Later in the afternoon Jette, her daughter and Ziva came to visit us. Yrsa in Sweden has bred Ziva, and Ziva's father is Neo from our O-litter.
Despite the rain, we had to go for a walk with the dogs. It was OK, but very wet!
Monday the weather lightened up, and although it was heavy wind, we all went for a walk on the top of Fyn's Head a beautiful place. Especially Tiffany was very exiting watching the sheep in the folds.
All in all we and the dogs had a great weekend.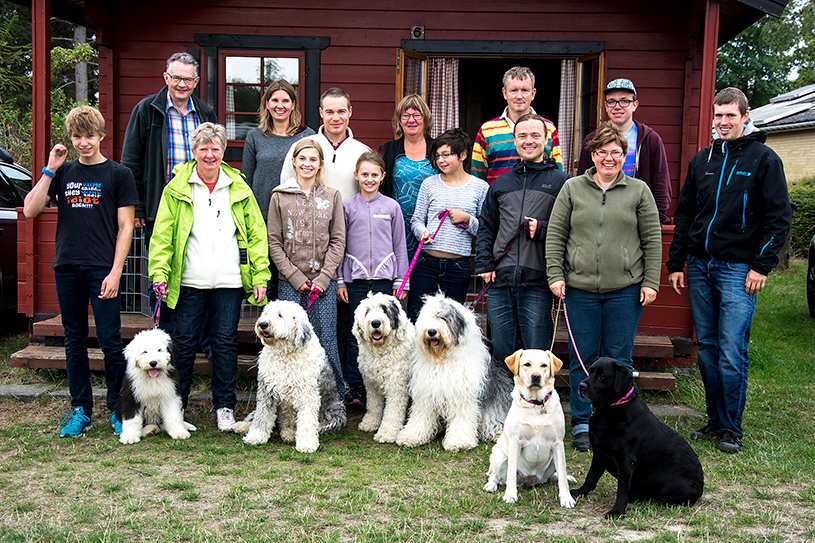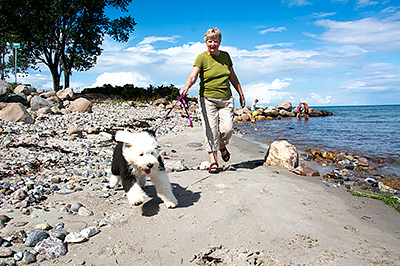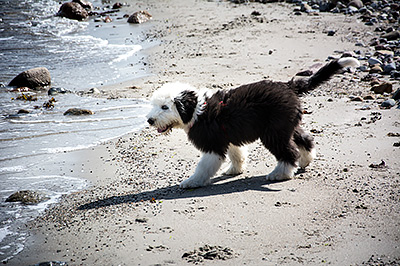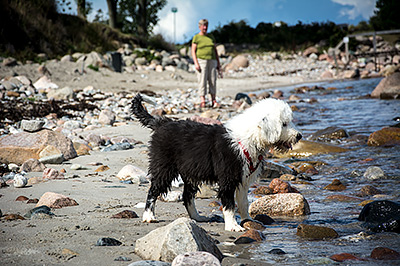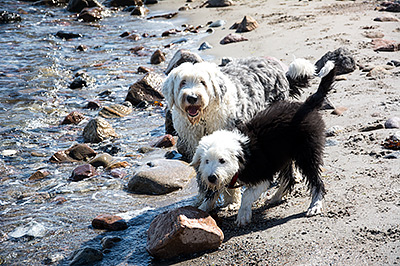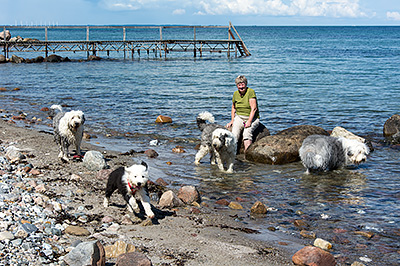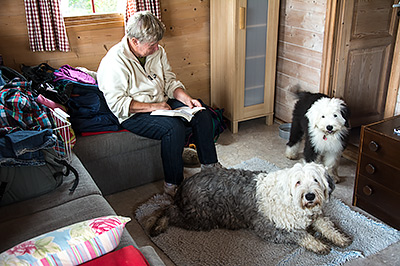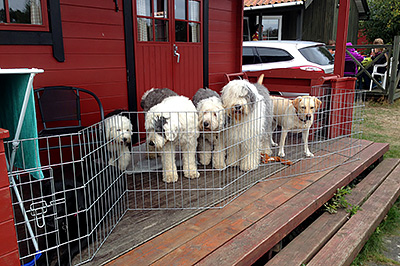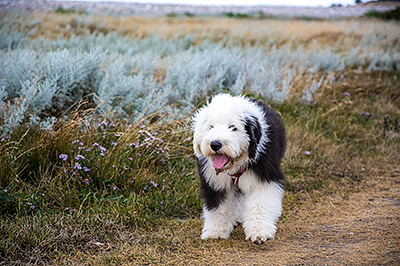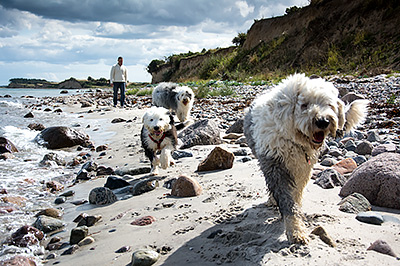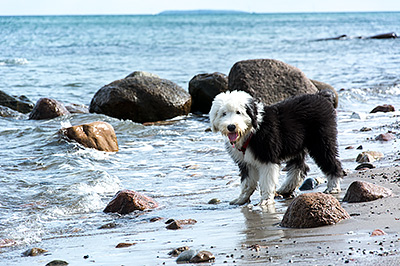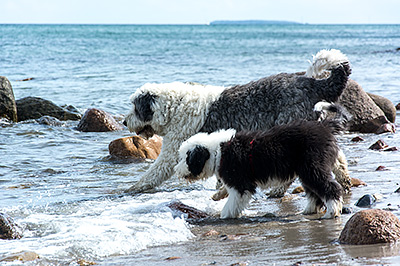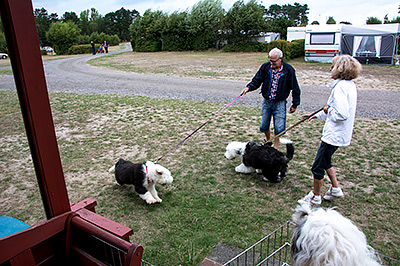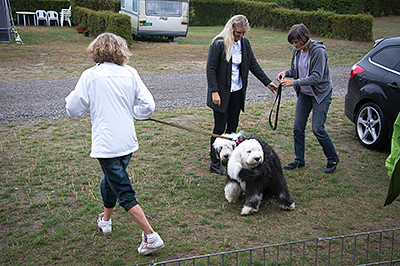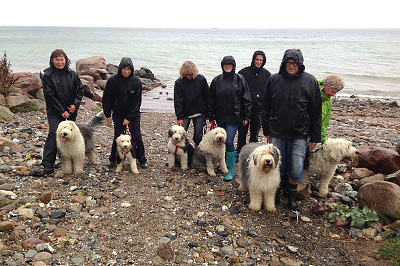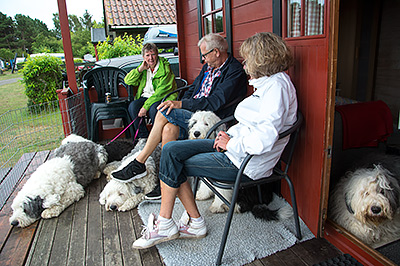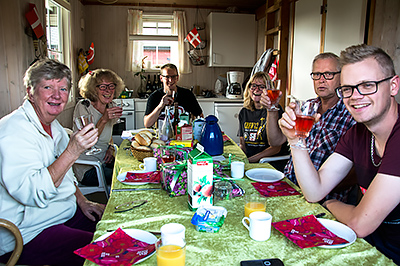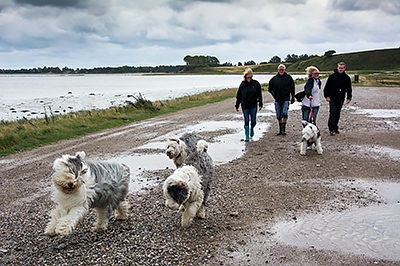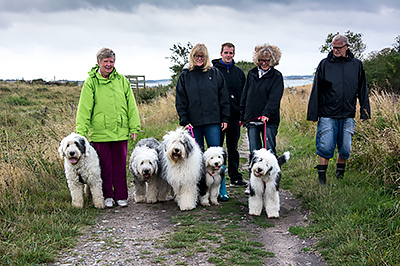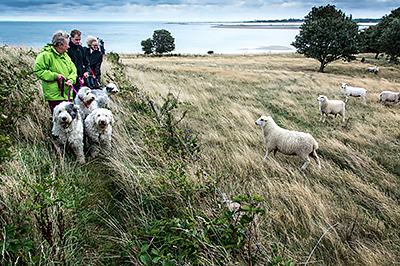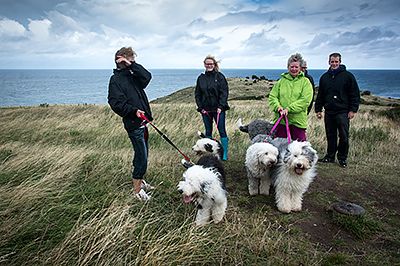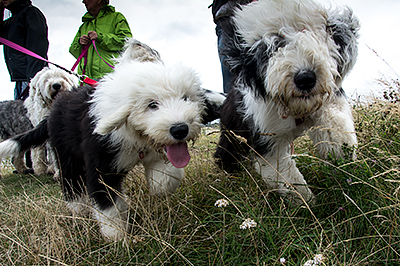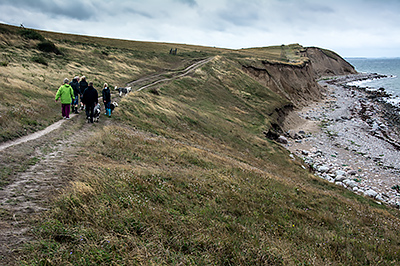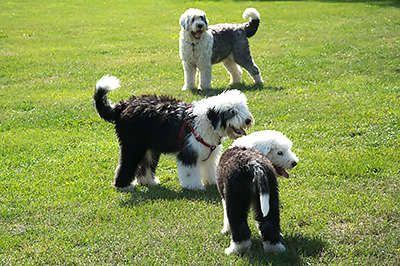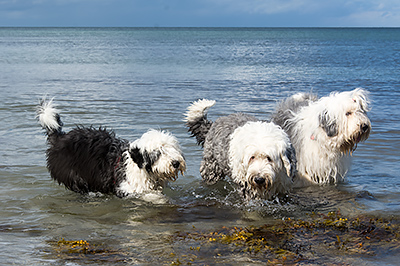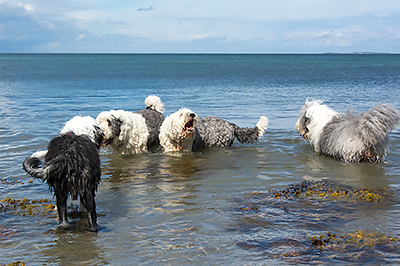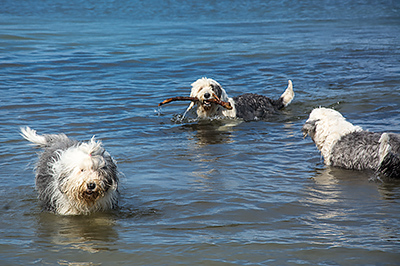 Birte's family in front of our cottage. The dogs are Tiffany, Maise, Alonso, Snowy, Toffee and Muddhi.
Tiffany on her first walk on the beach.
A bit careful in the beginning.
Friday was a nice, warm day.
Maise and Tiffany in our cottage - Birte reading.
The dogs felt great behind the fence on the terrace.
The second day Tiffany was familiar with the waves.
Bodil and Einar coming with Nanna.
Diego visiting - here he is with his sister Nanna.
Ziva (left) visiting - and for a walk in heavy rain!
Einar's birthday - breakfast in the cottage.
On a windy day we went for a walk on the top of Fynshoved.
Alonso, Maise, Snowy, Tiffany and Nanna.
Our dogs meeting the Hindsholm-sheep.
On top of it all - with wind in hair and coat!
Homeward bound from the Fynshoved-peak.
Tiffany, Nanna and Alonso
Nanna in the waves with Maise and Snowy.
Our dogs really love the sea.
Alonso has become a go-fetch-stick dog!