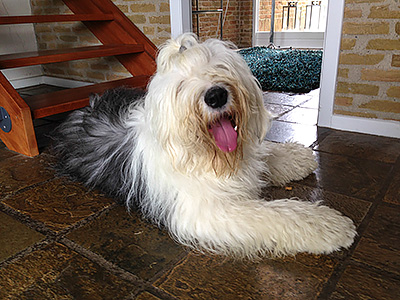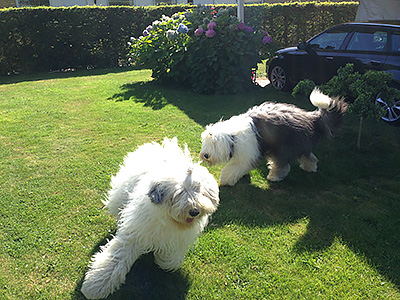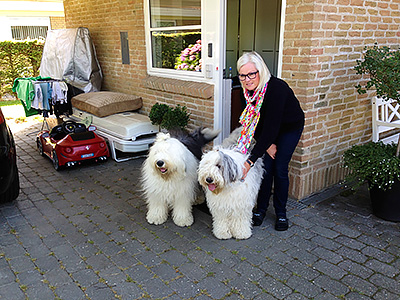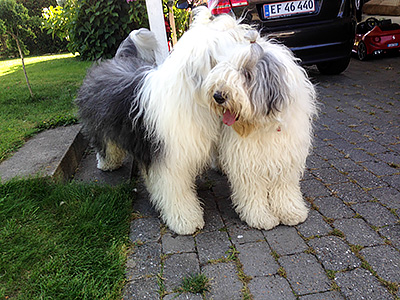 The family weekend went really fine. Birte's sister Hanne came with a camper, which had a large tent for us all 15 to sit in and enjoy dinner, while the wind was howling outside.
We, Lene and Trine and their families had booked three cottages right next to the camper.
Saturday noon we went for a great walk on Fyn's Hoved – a magnificent place. Lene and Kim's two Labradors enjoyed swimming, while Snowy and Maise simply had their paws dipped in the sea.
On our way back home we drove to Kerteminde and visited little Ziva (puppy after Selma and Neo). She is charming and a very sensible puppy, that really seems to be doing well with her nice family.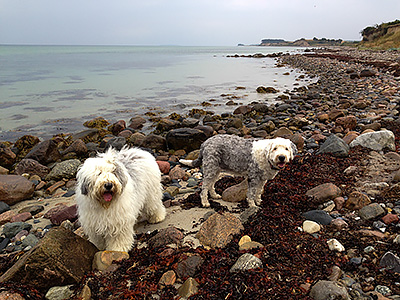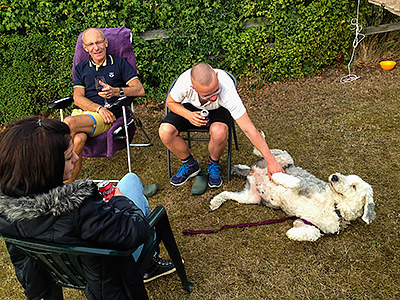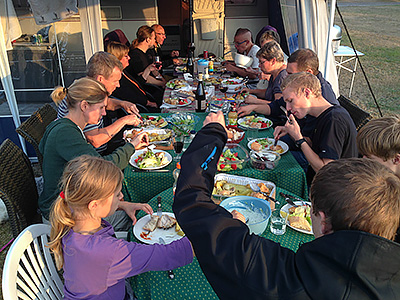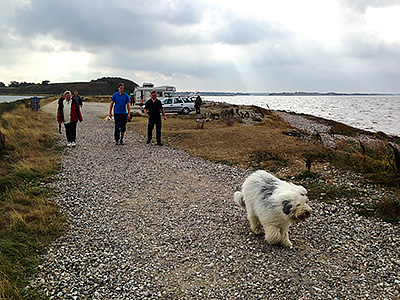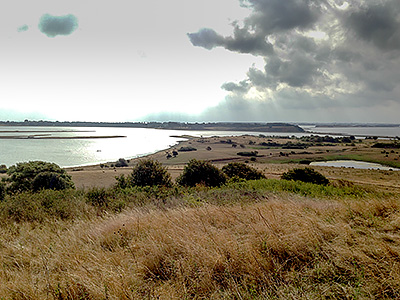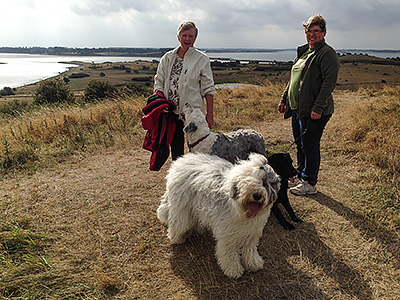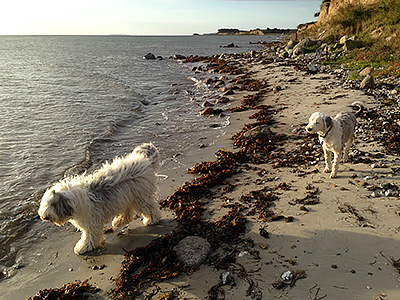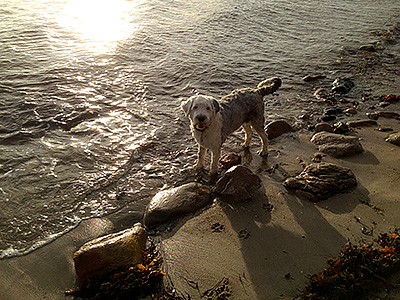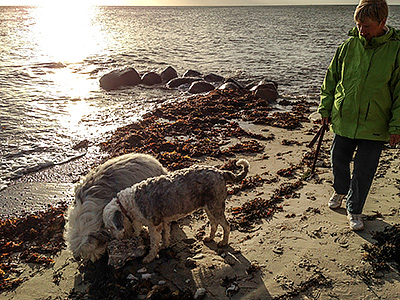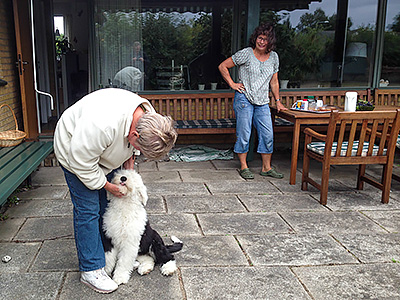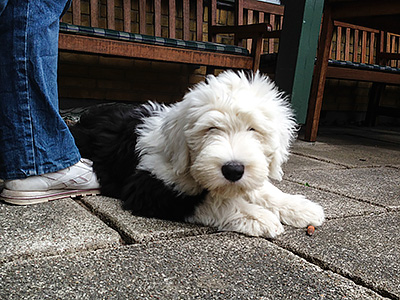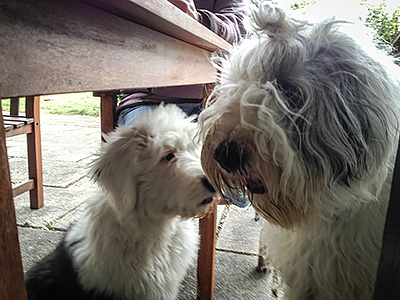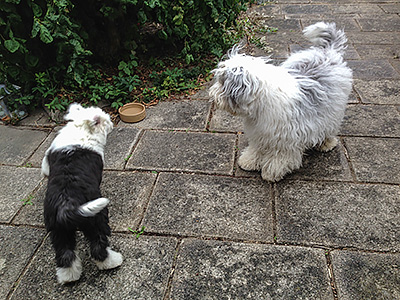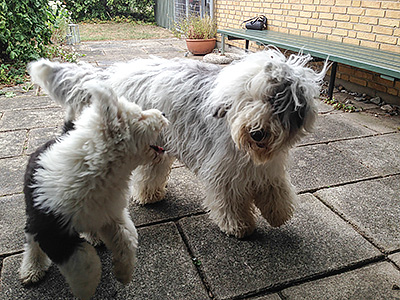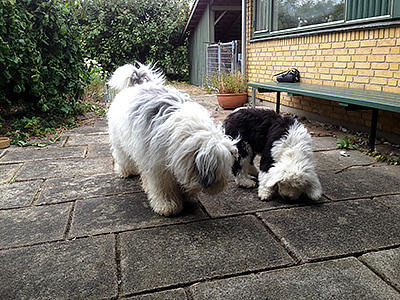 Maise and Snowy together with Birte on Fyn's Hoved.
Louis at home in Fredericia.
Louis and Snowy started playing.
Lone with Louis and Snowy.
The two dogs really seemed to like each other.
The beach close to Fyn's Hoved camping.
Snowy and Maise enjoyed the seaside.
Maise likes to have her belly carressed.
Saturday we went for a walk to Fyn's Hoved.
Impressive view from the top.
Birte and Lene with Maise, Snowy and Moodhie.
Snowy and Maise for a morning walk.
Jette Møller and her puppy after Neo: Ziva.
Ziva lives in Kerteminde.
Ziva and Snowy wanted to play.
Ready for playing in the garden.
We planned the family weekend to take place from the 30th of August to the 1st of September, and we booked cottages on Fyns Hoved Camping.
Of course we intended to bring all three dogs, but Snowy got in season a bit earlier than expected, and since we wanted to mate her, we had to change our plans.
Alonso seemed very interested Thursday afternoon, so we drove him to Lis and Lars Bo in Kr. Hvalsø to stay there for the weekend. We continued and drove to Nyborg. Here we arranged to meet with Lone and Poul-Erik and Snowy's object of choice (Blue Berry's Out Of The Blue), for the two dogs to meet. They played and tried to mate, but it seemed a bit early. So we drove back home to Herringløse.
Friday morning we had our car packed and drove to Fredericia, where Louis lives. The mating went perfect and they needed no assistance. We repeated mating Saturday afternoon, not so enthusiastic. So now we cross our fingers for the mating to show some result.