Once again, the summer holiday went to France. But first we had handed Tiffany to Herdis, who was supposed to stay for a month with her. We drove first to Tåsinge, where Bodil and Einar once again offered to take care of Alonso and Maise while we were driving south for almost three weeks.
We made some stopovers. First north of Cologne, at the hotel where we have stayed many times before.
Next day we drove to Beaune in France, and then to Nyons, which is also among our favorite cities from previous holidays.
Then the trip went for a week in Regusse in Var, where we had rented the house, which we have often spent the holiday in. Actually, it's 20 years since we were there the first time.
Regusse is in itself a lovely little town, and there are a lot of good destinations from there - including: The lake Lac St. Croix, Gorge du Verdon and the many small towns in the area.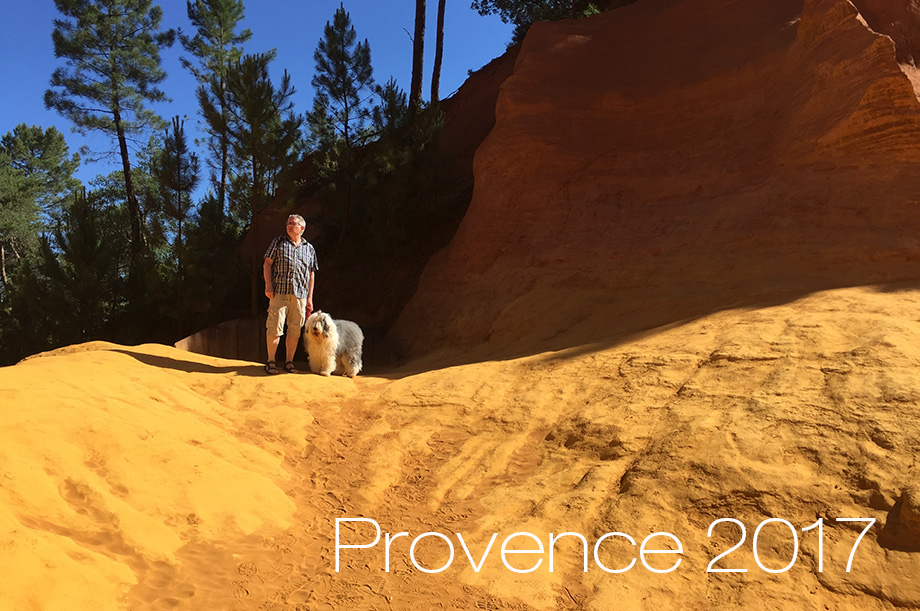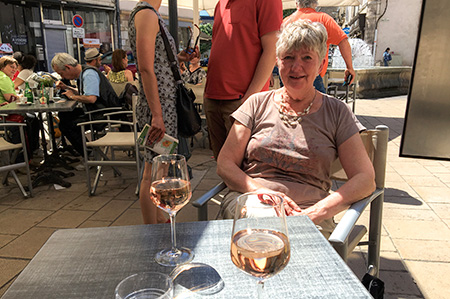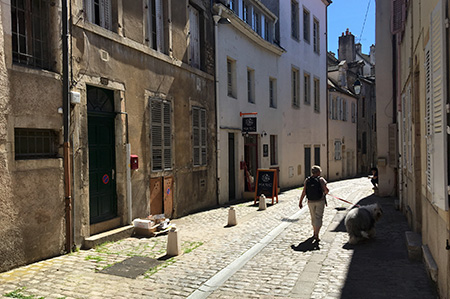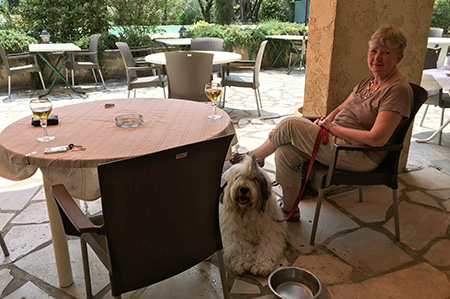 We did three stopovers on the way down south. This is Beaune, Birte and rosé!
Taking Snowy for a walk in the narrow streets of Beaune.
The next stop was in Nyons. This is Hotel La Picholine.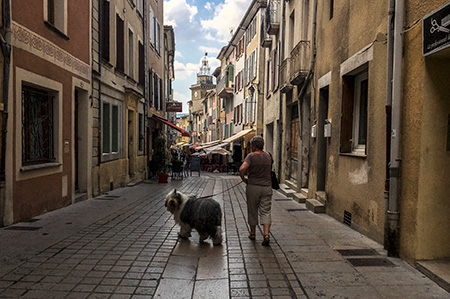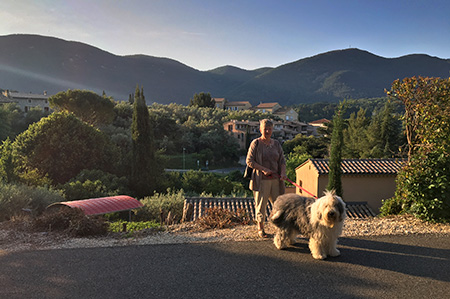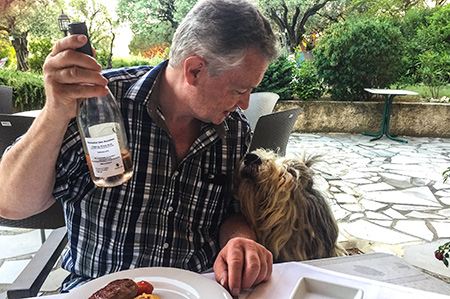 Nyons eris one of our favorite towns in the northern part of South Rhône.
Snowy for a morning walk. It is close to our hotel, which is high above the village.
Dinner and rosé on the terrace at La Picholine. Snowy: "What's on the plate?"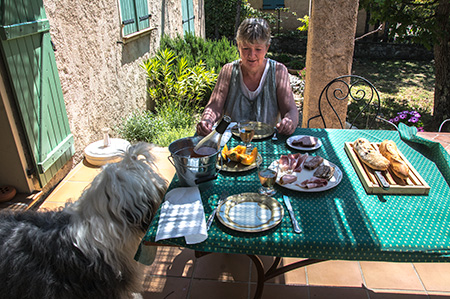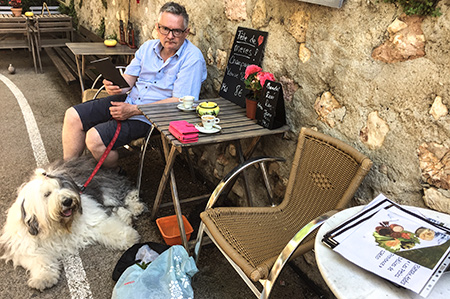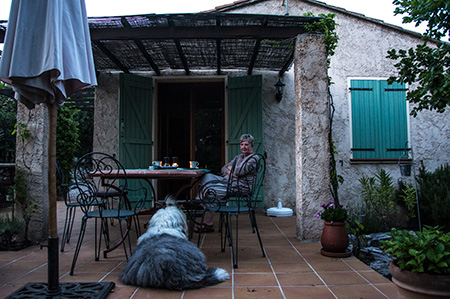 Our first holdiay cottage was in Regusse.
Time for an espresso in the small village of Regusse.
Enjoying a summers evening at the terrace.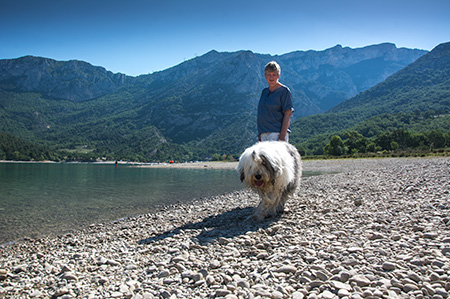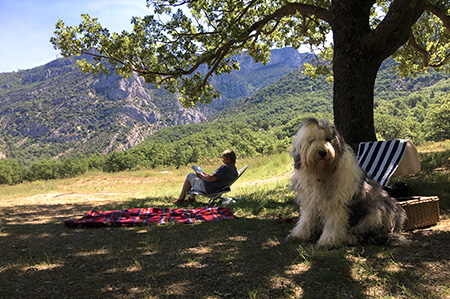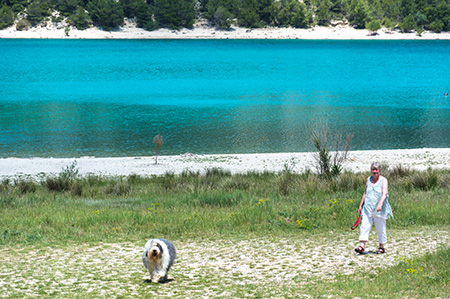 Seemed like we were the only ones at Lac St. Croix.
Relaxing. It's Gorge du Verdon in the background.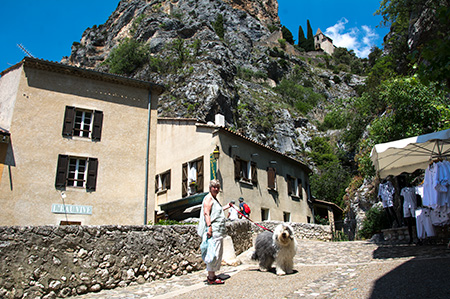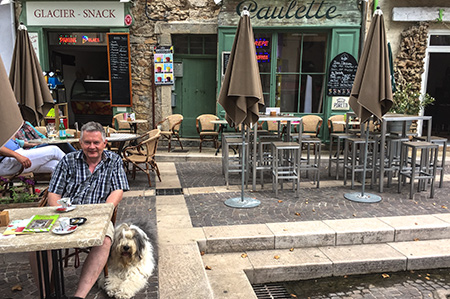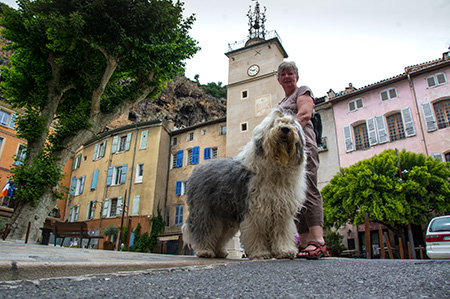 Visiting Moustieres St. Marie.
This is Cotignac. The legendary grossery-shop Paulette had turned into a café....
A beautiful town square in Cotignac.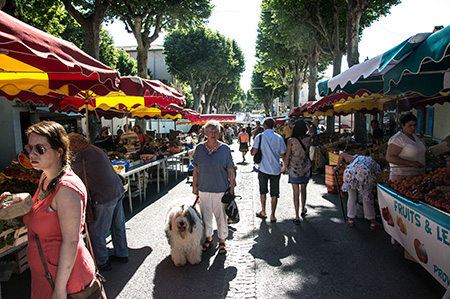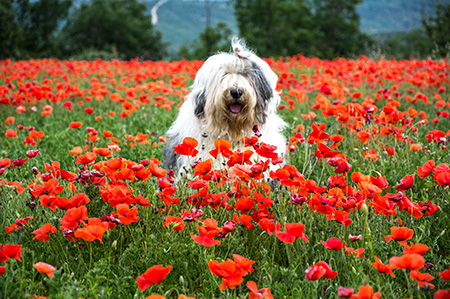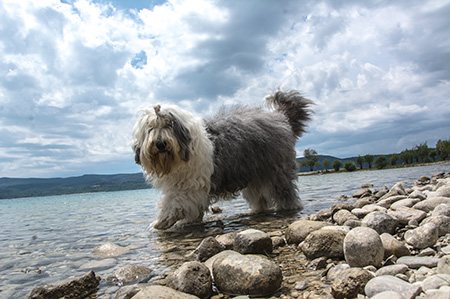 The market in Lorgues is one of the best in the area.
Driving on the plateau close to Lac Sainte Croix we found this beautiful field.
A refreshing bath on the western site of Lac Sainte Croix.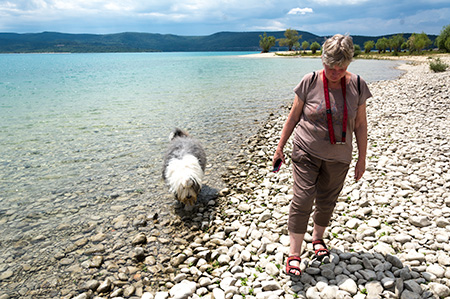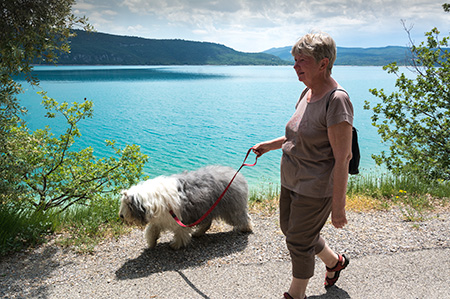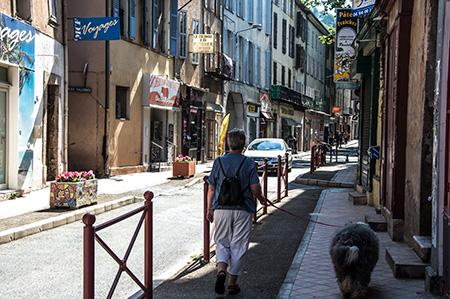 Great weather. Later that evening we had obe of the very few showers.
Isn't the colour great on that lake!
There is a certain atmosphere in the streets of Salernes.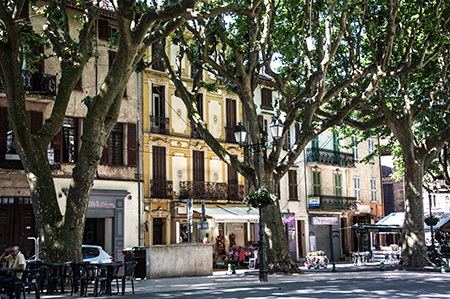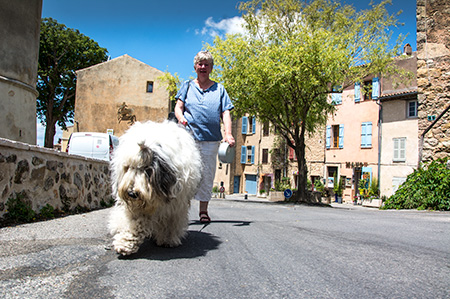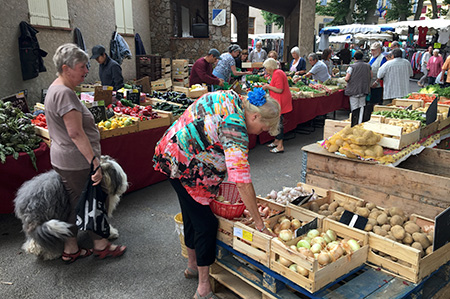 The town square in Salernes. Just like a scene of a Pagnol-movie.
Tourtour has been closed for passing trafic, except for people who live there. Great!
The great little market in Aups.