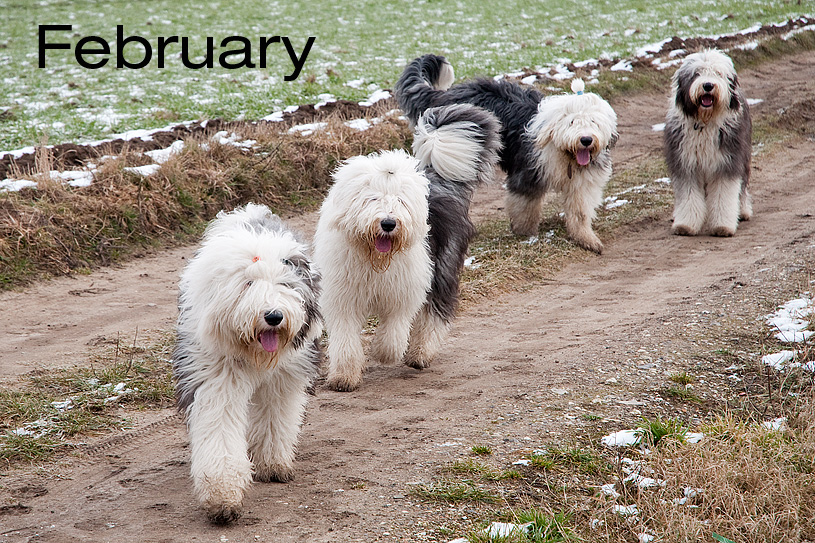 Mulle, Coco, Mishka and Minos - four M-litter puppies together.
It's about a month since we last update our site, so here we go with some words and lots of photos from February. A month where we had close contact to some of the puppies from our litters.

A nice, sunny Saturday we met with Mishka (M-litter), Elena and Lars in the dog-forest Stenholtvang close to Hillerød.
First we went for a nice walk through the woods. The dogs are allowed to run free and enjoyed it. Afterwards Elena and Lars served coffee and cake. The sun was hot and made it feel a bit like spring.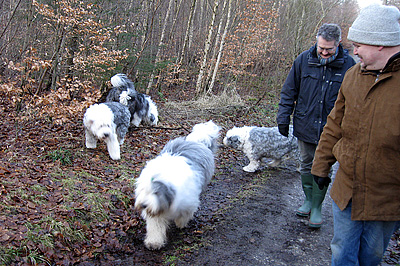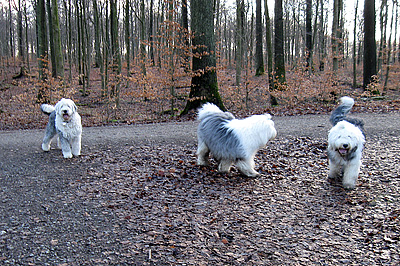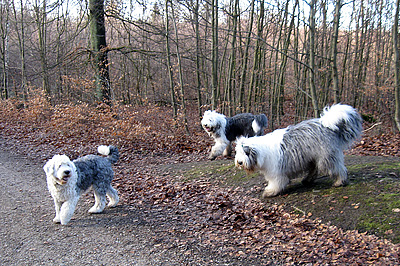 Maise, Alonso and Mishka in the woods. On the picture upper right it is: Maise, Mishka, Alonso and Misty + Jørgen and Lars.
But no! When the winter-holiday came, so did the snow.
We had agreed to take care of Minos in a week and Coco (both from the M-litter) while their families were away on holiday.

The two "puppies" enjoyed each other's company, guarded by mother Maise. Also Alonso liked to play.Sunday Fie and Mishka (M-litter) came to see us. The four, nine months old litter maids really enjoyed playing and walking in the fields next to our house.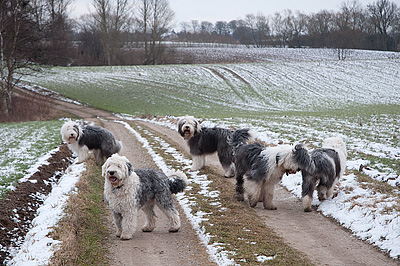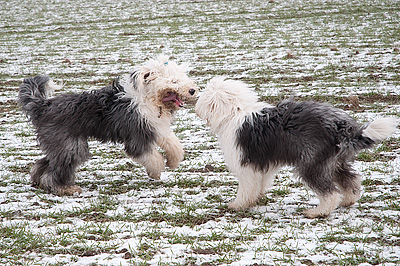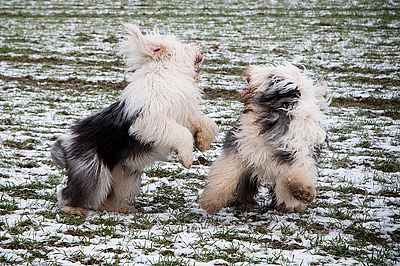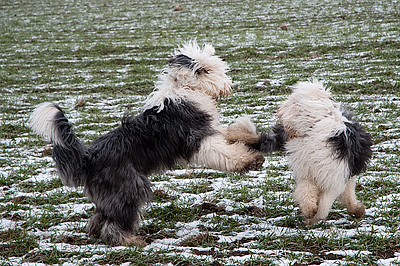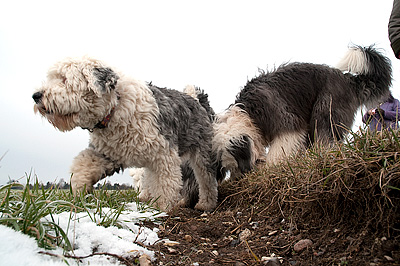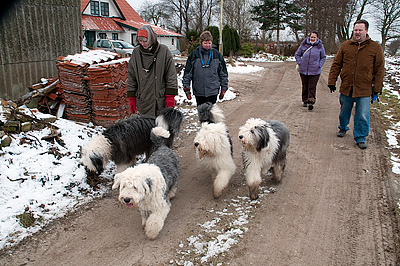 Mishka and Mulle lplaying. (three photos).
Mulle, Maise, Minos, Mishka and Coco.
Gyrithe, Birte, Elena, Lars and the dogs.
Mishka nosing around in the frozen ground.
Maise smelling something.