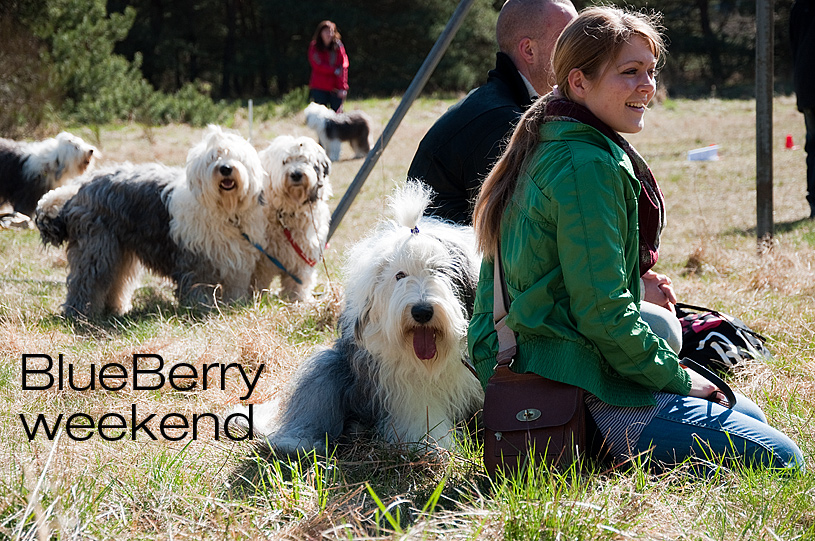 Sun, wonderful nature, lots of dog activities, playing and relaxing was the headlines for this year's Blue Berry weekend.
This time we rented Klinteborg camp school, which is situated on a huge ground scenic placed close to the Sejerø beach. We used the area to puppy training, rally-introduction (a new sort of obedience for dogs), show training, treasure hunt, grooming and relaxing.
Friday afternoon the first eight families arrived. We found our rooms and unpacked, and for dinner Lars Bo and family served homemade pizzas as the always do. We all ended up I front of the fireplace.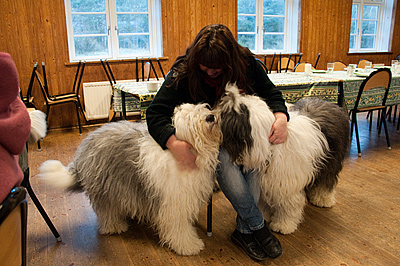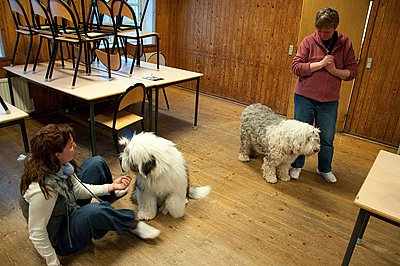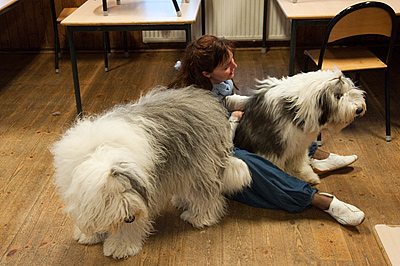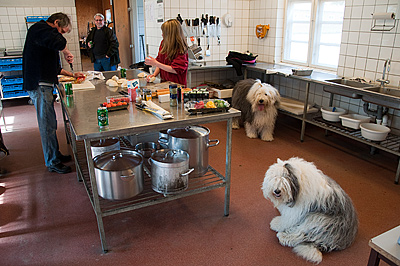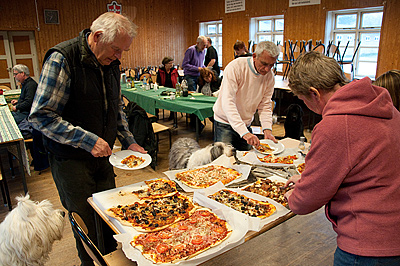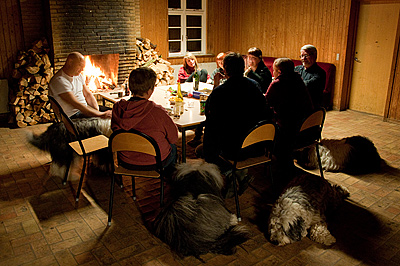 Tina saying hello to Toddi and Alonso.
Rie with Nessa and Birte with Misty.
Lars Bo, Preben and Ann in the kitchen with Fnuggi and Toddi.
Pizza-time! This is Gert, Salvatore and Birte.
Evening in front of the fireplace.