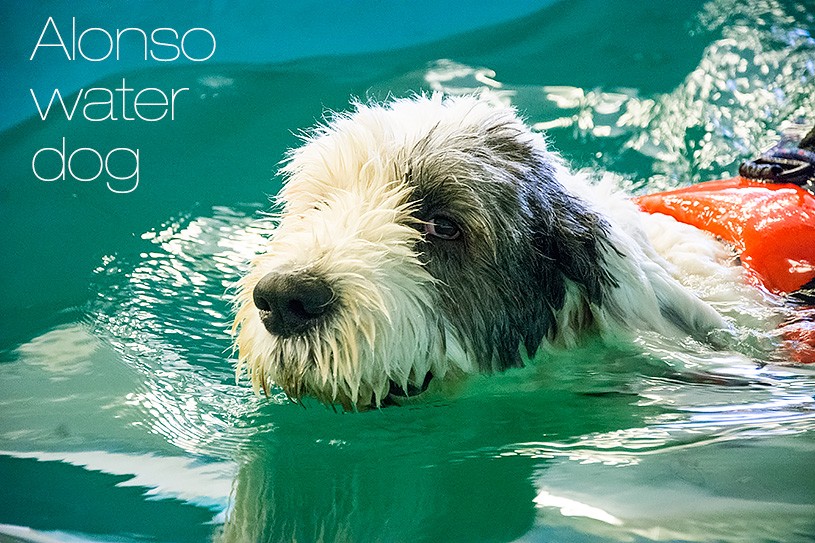 We have started swimming with Alonso and Maise in Taastrup Dog-swim close to our home.
We thought it might be fine exercise – and for Maise it might loosen up her stiff backbones. But we chose to stop with Maise, since she didn't feel happy at all. After all it might have been too hard exercise for her.
But Alonso, on the other hand, really enjoys swimming.
As a beginner you get help from a trainer. The dog gets a life west on and is gently pulled into the pool. While the trainer holds the dog in track, the owner runs forward calling the dog to her.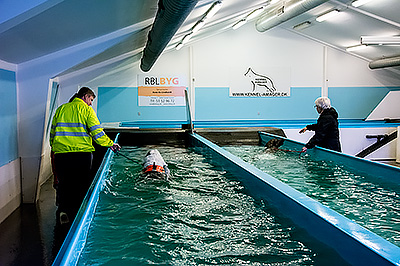 Alonso has been there a couple of times and now he is nearly comfortable with jumping into the pool by himself. He swims happily around and is very relaxed.
The last time we were there we did most of the swimming-season without help from the trainer. Alonso did three swims and he was in the pool 20 minutes of time.
We are happy to watch him swim. He is so pleased being in the water, and afterwards he is waiving his tale and feels quit secure by our guidance.
At home he is full of energy and really happy. Great!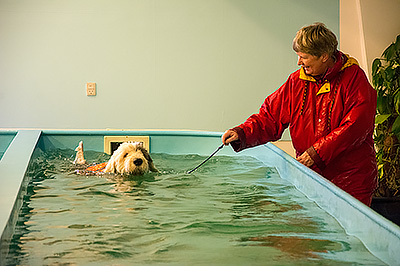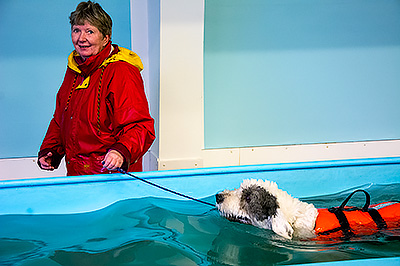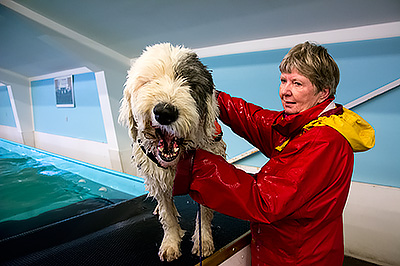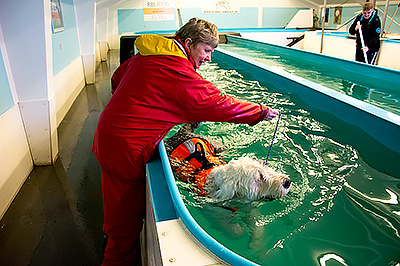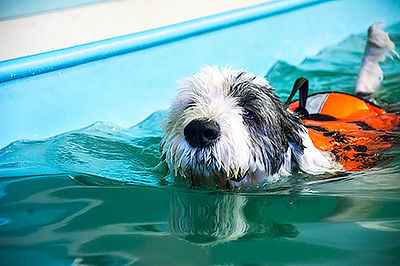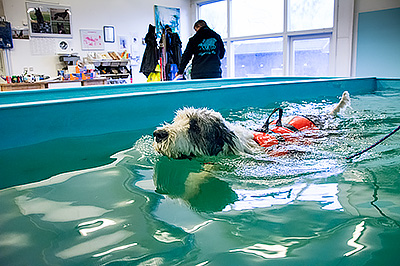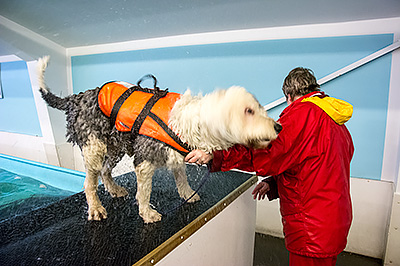 There are several pools, so dogs can swim next to eachother.
Alonso is swiming steady in the water.
Happy boy after the first swim.
Turns in the water is something a big dog has to train.
That's about it for today.
Has to get rid of all the water!