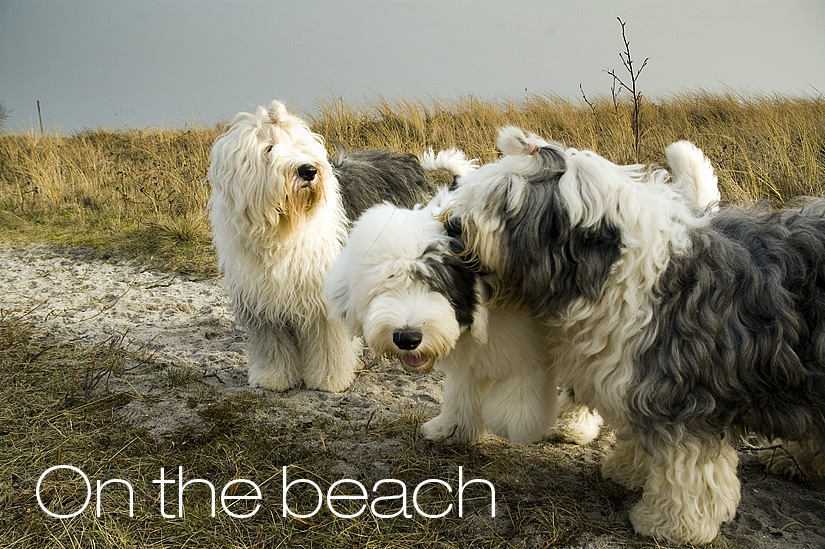 Weather has been very mild in the beginning of February. We have enjoyed it very much, when the sun came through, and today we took the three youngest for a walk on Hundige Beach - mother Misty, and her pups Alonso and Maise.
It was warm and nice, and the three of them nosed around in the dunes close to the beachsite.
The two oldest dogs stayed at home. Magnus is not well walking - he is close to 12 years of age. So we gave him and Moonie a shorter walk at home, before we left.
Alonso was pleased to be able to run around again. He has been kept quiet for some weeks now, because earlier on he had played too roughly with Maise and got a strain of his wrapper. This is well again now.
He is really growing at the moment, so from time to time he is a bit insecure on his legs. But he doesn't seem to pay much attention to that, when he is running around at the speed of sound!