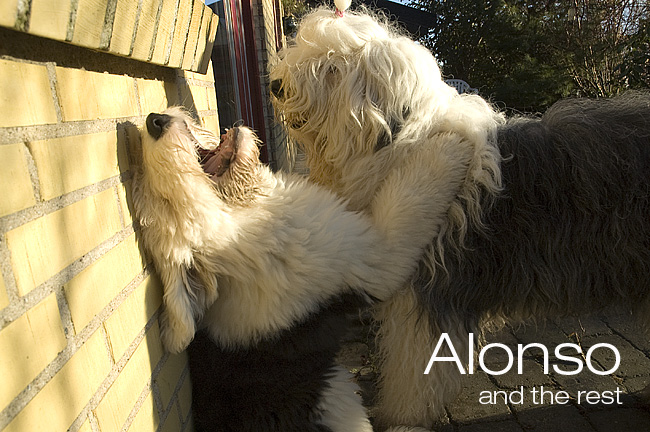 Alonso is still part of our family. We had him x-rayed and vaccinated just before New Year. The vet compared these pictures to the ones taken four weeks earlier and found no changes.
Visible is still a tiny obliquity in one of the bones in his elbow. But since he is neither tender, nor swollen or limping, the vet thinks this dates from a push or a fall he might have gotten when he was very young. It should not be of permanent injury to him.

Just before Christmas we went for a walk with Inca – Alonso's sister. Weather was dark and grey and the puppies jumped around and played – so the pictures are not super! By the way: Both have entered the Malene's obedience-training in Sorgenfri. We hope to see more pups from the L-litter out there!

Apart from all this Alonso is getting on very fine with the rest of our dogs. We bring you some pictures.

Finally there is some pictures we have gotten from Alonso's brothers and sisters: Lukas, Luna, Molly and Valde.
Alonso playing with Maise in our garden.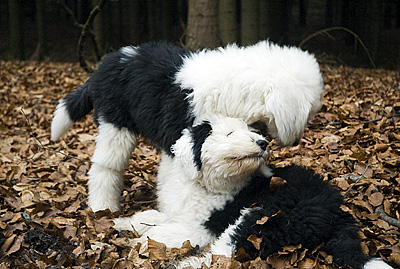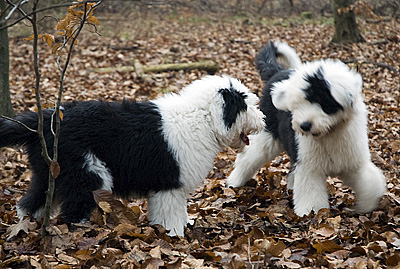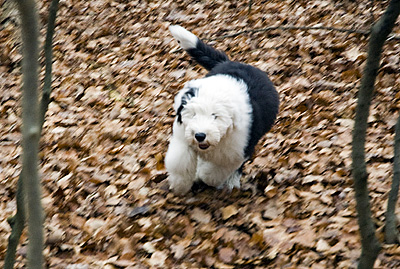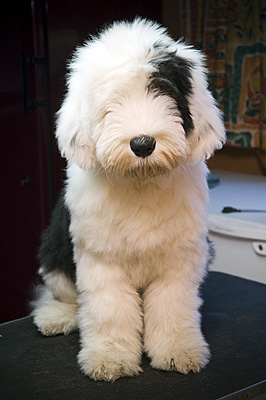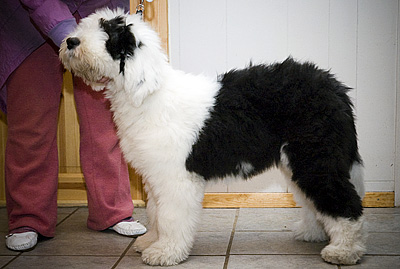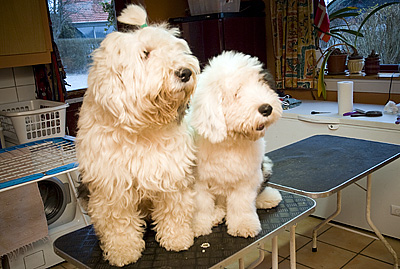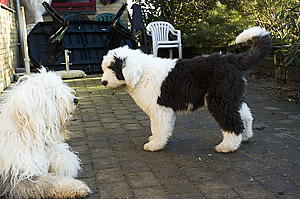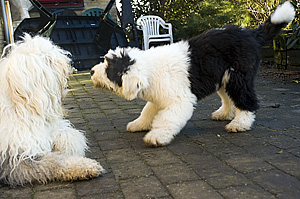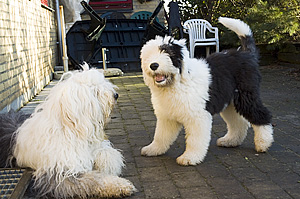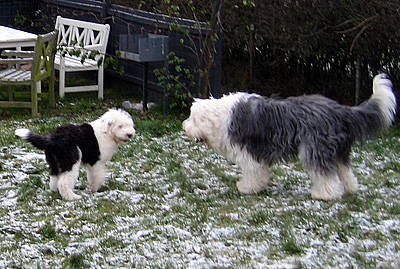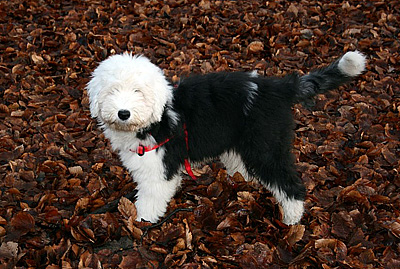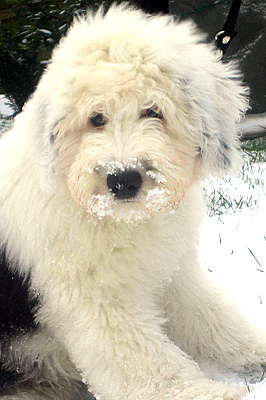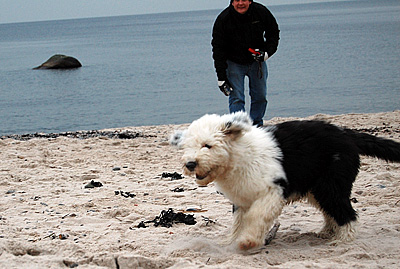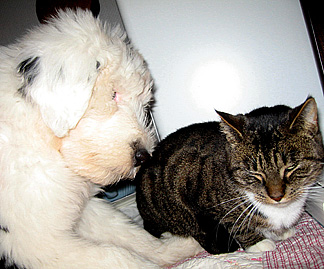 Alonso and Inca (the latter with black, right ear) on a walk just before Christmas.
Alonso on table with mom Misty, sitting, standing and finally teasing Maise (right).
Clockwise from top: Luna with cat, Luna with Lucas, Lukas in the snow, Valde on the beach and Molly in the woods.