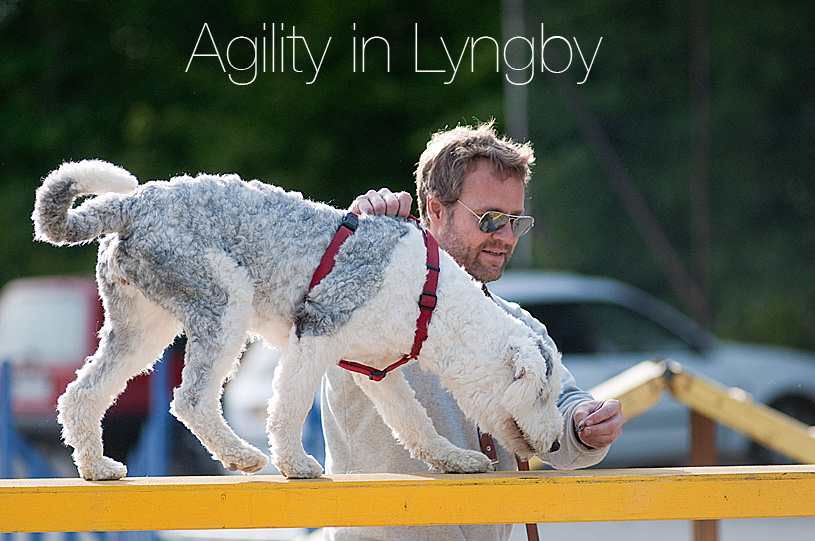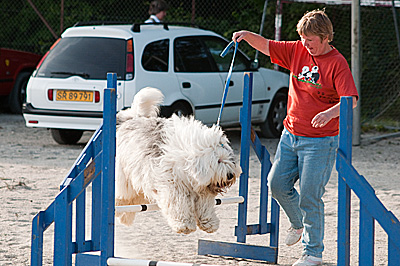 The Danish OES-club has agility school in Lyngby Stadium close to Copenhagen this summer. As a club member you can come and go as you please. You can go for fun only once or really work serious with the game many evenings. Non-members pay a small amount to participate.
Claus and Gyrithe are in charge of this wonderful arrangement, and we went to join it the other day.
We had been told, that one of our puppy buyers, Bjørn, was there with Alonso's sister, Bertha, from the L-litter. And so they were! It was nice to see them again; it's really been a while.
Bjørn was very happy to go there with Bertha, who fully enjoyed jumping fences and stuff.
Bertha had just had her summer cut and she really looked sweet. She was very similar to her mother, our Misty.
Malene and Claus were there as well with their OES' and later in the evening Dorthe and Ole showed up with their OES'.
So even though there were many different breeds on the agility ground, our breed was indeed present!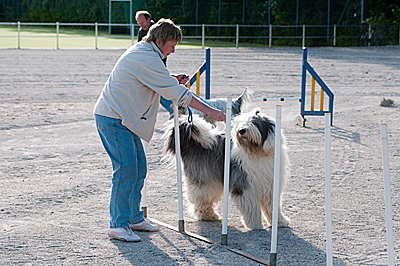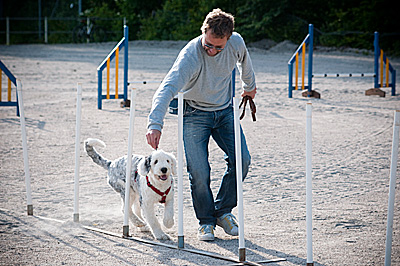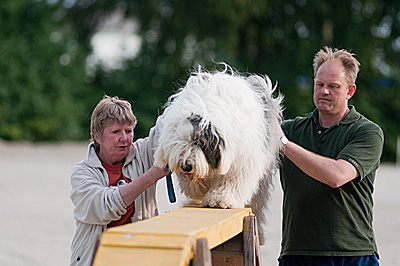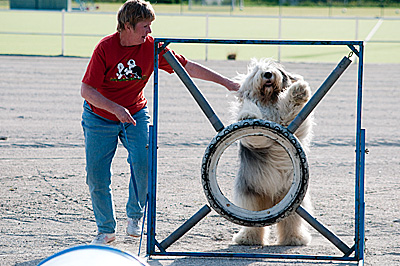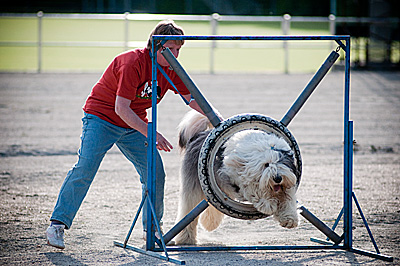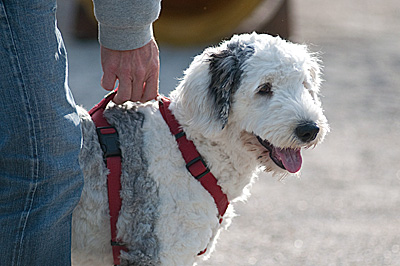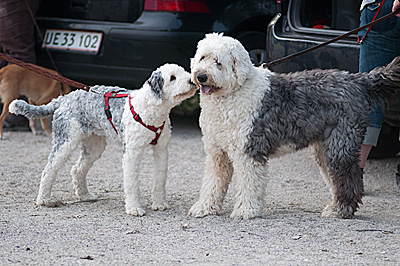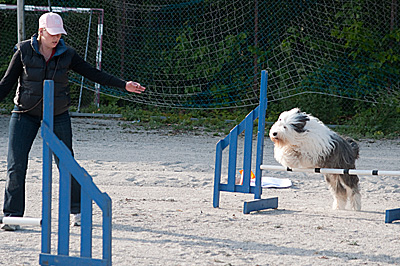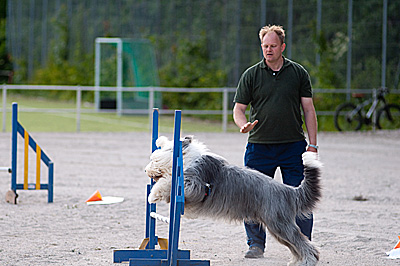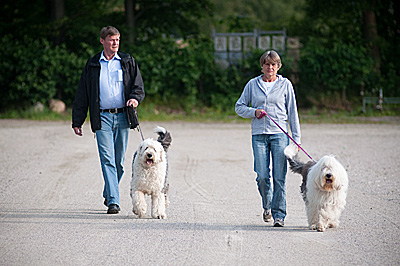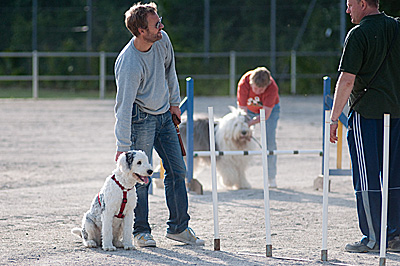 Bertha balancing, coached by owner, Bjørn.
Alonso duing a fine jump.
Birte trying to get Alonso around the sticks.
...and so it's for Bertha and Bjørn to try.
Alonso once fell down, so he needs some support.
This is no bear. This is Alonso!
And the right way is through the tire.
Bertha is looking very much like her mother, Misty.
Bertha saying hello to Buller.
Malene training one of her dogs.
Ole and Dorthe came to meet us later on in the evening.
A little rest is nice after some hours jumping and running.